Keeping a trek ever green
View(s):

My Dear Long John,
I thought of writing to you to find out what exactly is going on because there are so many stories about you these days, much more than at any other time of your political career and we do not know what to believe and what not to believe. I hope you can clarify matters for all of us.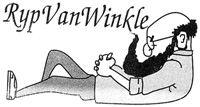 The latest controversy is about this infamous footpath in your electorate which people claim you have given orders to destroy. I for one cannot understand why such a fuss is being made about this even if you did do that – it is not as if someone destroyed the steps to Sigiriya or Adam's Peak.
Sri Lankans have more issues to be worried about. Ministers are losing their luggage while travelling to Geneva, our cricket team is losing to Bangladesh and a political party leader has been imprisoned because he is not even a citizen and had overstayed his visa, so why worry about a silly footpath?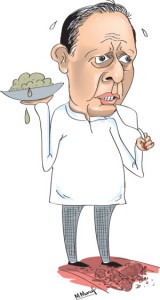 John, as you have reminded all of us in your explanation, you are the second most senior parliamentarian with an uninterrupted run in Parliament since the late '70s and you are second only to the Green Man in that. So, surely we should not be expecting you to go around destroying footpaths!
Of course there were two little secrets that you didn't tell us in claiming that 'record'. Until recently, that 'record' for the parliamentarian with an uninterrupted run was held by poor old Joseph Michael who entered Parliament even before the Green Man. Unfortunately, he lost at the election last August.
What you didn't also tell us was that that you were the first ever 'chit' MP in Sri Lankan history. That was when JR did away with by-elections in his new constitution. So, when Shelton J who represented Wattala suddenly died, you got in to Parliament without ever having to win an election. Lucky you!
Since then we have heard of you as a loyal and faithful servant of the Greens, holding ministerial rank whenever the Greens were fortunate enough to be in power. Why, there were even times when the Green Man asked you to act for him when he was overseas, ignoring Old Karu and young Sajith!
I suppose being the clever politician that you are, you preferred to keep your options open which is why you maintained a cordial relationship with Mahinda maama as well, during the long years when he was in office and the Greens were in the wilderness. But, you never crossed over to the Blues.
You will agree that time and again there were whispers that you would do just that. But unlike Tissa who made the fatal mistake of crossing over after a dozen years in the Opposition you didn't. Instead you took a consolation prize from Mahinda maama: a trip to the Vatican to see the Pope.
We saw your true colours when you finally became a minister. Why, there was that little incident when some Blue members at the Wattala Pradeshiya Sabha were assaulted. You had the perfect alibi, didn't you, because you said you had left the scene hours earlier? Ah, what a co-incidence!
Of course, the Blues then tried to bring a motion of no-confidence against you but after years of white van abductions and ministers tying public officials to trees, who would be too worried about a couple of Pradeshiya Sabha members being manhandled under the guise of 'yahapaalanaya'?
Anyway, I just find this latest controversy about a footpath quite intriguing. At first, you say you had absolutely nothing to do with it which is all well and good but then you also say that you will go ahead and rebuild it because of the public outcry over it. Now, that's a bit puzzling, Long John.
If you didn't destroy it in the first instance, you should use all the powers at your disposal to try and find out who did it and punish them. Surely, in a country where they are able to investigate murders of ruggerites which occurred a few years ago, they could have easily solved this mystery of the footpath?
So, Long John, at long last and what many would have imagined to be an age well past your prime, you seem to be emerging as the macho man in the 'yahapaalanaya' government. We have to wish you good luck and hope that you don't end up like Mahinda maama's strong men – behind bars!
Yours truly,
Punchi Putha
PS: After hearing of your recent exploits I have now come to understand why Mahinda maama appointed some people as 'senior ministers' without any responsibilities. I think the Green Man should maybe do the same – especially those like you who have passed the ripe old age of seventy five years!