Dazzling speed and new faces
Shake up in Women's Tennis ranking
View(s):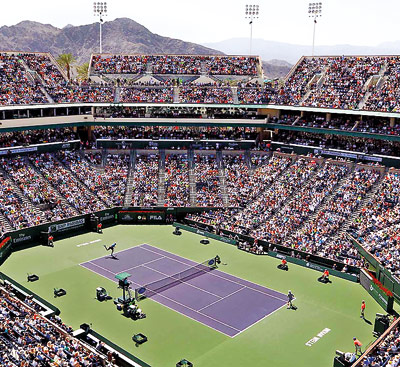 Any Tennis event gets its rating by the number of good matches. Indiana-Wells lived up to its reputation this year too. In the women's draw the two semi-finals and finals will definitely go down in history. WTA's successful campaign to get equal prize money as the men was long and was never easy but they got their way and women's Tennis today is an attractive proposition for any girl. This has attracted a stream of good players from Eastern Europe. The pace at which these players hit, gives opponents very little time to cover the court and play effective shots. Some of their shots match the men in speed and accuracy. Having heights around six feet to cover court, flexible to coordinate with good reach, strength to produce power, coordinate and time the shots, are the salient features of 2016 women's Tennis.
Serena Williams, Victoria Azerenka, Agnieska Radwanska and Karolina Pliskova made the 2016 Indiana-Wells stand out in exhibiting the best of women's Tennis however Serena's reign seems to be waning. In her prime [she is still a force] she changed the women's game significantly. Although she cannot be considered to be a stroke-maker like Steffi Graff, Martina Navratilova and Justin Hennin in orthodoxy, her ability to reduce opponents' time availability and take away most of the court targets by imaginative positioning, is unique. Present era new comers are duplicating this ability of Serena's very well. It has boosted the women's game speed 'sky high' but also increased physical injury rate.
Thrilling speed best on TV
Formula one car racing is the realm of speed. Today on the Tennis court, women and men have become power machines equivalent to racing cars. It is a popular opinion and true to say that TV today is a better way to watch a Tennis match than being present at the court side. This is because of the speed reduction technologies of TV than any other reason.   Repetition of rallies and slow motion telecasting is the best way to appreciate good Tennis now. In real time a big serve, a good return and the next two shots will be under two and a half seconds in women Tennis. It is nearly a blink of an eye. It being so, spectators often find it difficult to grasp the drama being present by the court side.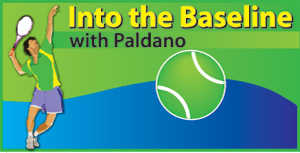 No one probably ever thought women would cope with it. Andy Murray lost his first match at the Indiana-Wells event and confessed at the press conference that he had difficulties with the high bounce and speed of the court. Those who survived are the players who coped with it. Will women's Tennis get faster than this? Who can tell?
Hazards of speed
Serena lost to Angelique Kerber in the Australian-Open final and to Victoria Azerenka in Indiana-Wells. These two players matched Serena's game speed and had the lasting ability. From the very first round of the world women tour events, every match seems to be played at top gear. This also can contribute to 'burn off' and is the reason behind names popping up and fading away too soon.
Preparing for speed is a 'catch 22' situation. Good muscle build-up can insure injury prevention in accommodating speed. On the other hand muscles make a player heavy and can hinder endurance qualities. The physiques of Djokovic and Federer have similarities and are striking. Both are not over-built. What Tennis needs physically is 'speed and good range of movement'. It is these that make fluid stroke-makers. Other areas of development will enhance one aspect but may reduce other advantages.
Victoria Azerenka is back
'Vicky' as she is known from Belarus, few years ago, was the world's number one. She lost her physical form and injuries popped up. Last year she made a comeback and now it looks like she is in the driving seat again. At Indiana-wells she played some of the toughest matches and in the finals she beat Serena Williams in straight sets. This year, she has won the Brisbane title and now the Indiana-Wells.
It is noticeable that Azerenka has changed her game. Her focus now is on taking away a lot of the court target available to the opponent with highly imaginative positioning. This was very visible in her early round matches against some of the emerging players. Her temperament has stabilized to be motivating but not without sporadic outbursts. Her outgoing personality is a welcome grace to today's women's Tennis.Speedsters in the ring
Among women, more than the hitting, the overall reaction speed and range of movements of the younger players is phenomenal. Switzerland's Bencic, Czech Republic's Karolina Pliskova and a few others have enhanced reaction speed, noticeably. Pliskova, aged 24 is currently ranked 14 and is six foot one inch in height. She stood tall and took Azerenka to three sets in the semi final which seemed to send jitters into the seasoned campaigner.
Indiana–Wells has set the 2016 Tennis rolling. It was a good start hopefully for a good year of Tennis. In the next six months to follow, there will be back to back events. What more, it is going to be 'cleaner' than years before.
George Paldano, Former int. player; Accredited Coach of Germany; National, Davis-Cup, Federation Cup coach–. georgepaldano@yahoo.com