Blackouts: How risky can it get for your business?
View(s):

'Gone – gone – gone' was a frequent echo heard these days, mainly on two fronts.  One was to cheerfully illustrate the towering sixes in the T20 Cricket world cup – courtesy Chris Gayle and the likes. The other was to dejectedly announce the sudden crash of power supply that shook the nation.  Let's focus on the latter and its possible effects on business.  'We forget just how painfully dim the world was before electricity,' said one resident, and we are not short of frequent reminders. Countrywide power crashes and the eventually announced outage obviously have resulted in loss of productivity in all facets of life, not just business.

National policy makers may have been busy calculating the loss of productive man-hours in country-wide power outage for a nation of 22 million people – and that would have been colossal.  Nevertheless, bright spot in the black-hour is that we still can light a candle than curse the darkness – as inspired by someone in the form of Eleanor Roosevelt many moons ago. And that's what the businesses should focus at – both in terms of minimizing solo dependency and increasing outage preparedness.

Backup Power:
Usually, most of our business facilities – including some micro outlets – are armed with backup power modes, when main power supply outage occurs owing to the scheduled maintenance of the CEB, or as an isolated breakdown.  A countrywide power blackout – WHEN PROLONGED cripples other critical streams providing essential utilities for production and service delivery.  Thus, our businesses need to find robust answers for long term operability of the fuel-powered generators and alternate power initiators – be it solar, wind or diesel.

The most horrifying scenario for some businesses was to experience a countrywide power crash with their own generators failing at the same time and when they hurriedly look out for outsourcing, all such generators have already been booked – or the available ones didn't fit their need. Loss is certain in these situations – and embarrassment somehow ensured a few reddened faces around.

Information Systems:
One of the critical needs in a business is to keep its information systems ticking uninterrupted, if so planned. Spontaneous power crash and erratic load fluctuation may create power surge or spike – damaging electronic devices that the business is essentially relying upon.  Prolonging countrywide power crashes can also limit the performance and service delivery of a business when they stretch beyond the uninterrupted power supply (UPS) timeline.

The conceptual belief that we can depend on the generator power needs to be well supported by operational excellence, volume compatibility, continual capacity and fuel adequacy.  This is more so for businesses that are required to be web enabled and networked. Power crashes sometimes have simultaneously rumpled PABX operation – reservation systems – electronic invoicing facility and real time transaction tracking – and more.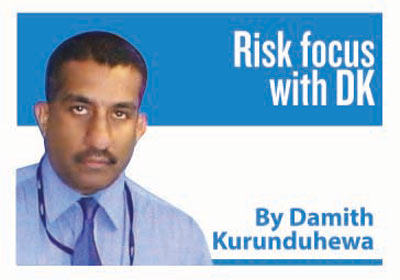 Business Process:
Modern businesses depend on air conditioned ambience and most of those complexes cannot have natural ventilation during blackouts. Thus, uninterrupted power supply at the right capacity – not just for hours – but for days NOW could be a cause of concern, unless properly managed at ground.  Certain businesses require accurate lux levelled illumination – both during day and night. Some others require continuous power supply to maintain the temperature chain – heat or cold. And many others require running machinery on nonstop basis. In predictable settings where main power outage is temporary and resurrection is foreseeable – the challenge of manning uninterrupted power supply was low. But with prophecies of drought, power plant crashes and fears of organized sabotage, now businesses ought to get serious than they used to.
Firefighting:
Isolation of fire pump operation by way of executive power supply is essential for effective firefighting during a power blackout either caused by a crash or intentional power shutdown within to prevent the fire spreading faster as an electrical fire. The whole complex may go on the blackout – yet the fire pumps should be powered constantly by alternate means.
Emergency lighting is yet another vital component in both firefighting and egress of occupants. During the blackout, when there are no battery powered emergency illumination within the complex – chances are more that the blackout might end up a human or business tragedy – worst still – a combination of both.
Business Security:
With the concerns of selective sabotage, the exclusive transformer that powers your business needs to be included in the security surveillance and response plan.  Announced or scheduled blackouts is another business security threat in relation to intrusion, internal assets and facilities sabotage, inventory theft or other associate crimes in the premises – especially in the night.  Prolonging power outage sometimes disables certain electronic access control systems, CCTV surveillance and electronic perimeter protection systems.  These risks need to be mitigated.
Be Ready:
There's nothing wrong hoping for the best, but we need sensible planning for worst case though. It would be drought that cripples hydro power – and simultaneous malfunctioning of coal power plants whilst some saboteur elements seizing the opportunity to prolong the agony. Such development may pop-up synchronized water, fuel and a transport crisis to name a few.  Promising assurances are coming from city or regional level – and sometimes at national level.
While they might be busy making those assurances a reality – let us get busy at departmental and company level – and be innovative by creating our OWN robust plan to face a prolonging power outage when it so happens out of the blue.
When we can do that, we uphold the spirit of the tested Latin verse 'nobis bene – nemini male' (Good for us – Bad for no one) – and that's one fine way to run our businesses during dark hours.

(The writer is a foremost enterprise risk management specialist and a seasoned
corporate risk trainer who serves as the CEO of Strategic Risk Solutions. He can be reached via email on solutions
@sltnet.lk)