Caught on the leg side
View(s):

My Dear Arjuna, Thilanga, Lasith and Angelo,
I thought I should be writing to you this week because it was twenty years ago this week – on the day that we played Afghanistan, to be precise – that we won the World Cup. Much has happened since then and I think it would be worthwhile to reflect on how cricket in our country has changed since then.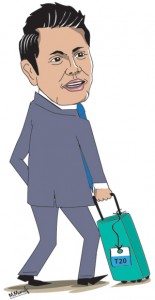 Arjuna, you must know that no matter what you do as a politician or a minister, you will always be remembered as the man who led our country to its greatest sporting victory. Someone may repeat your feat someday but the first time we did it will probably be what we will be proud of the most.
Unfortunately, Arjuna, I do worry that you too might follow in Mahinda maama's footsteps. He won the war but didn't know when he should go gracefully and is still loitering around Parliament and Hyde Park hoping to regain his lost glory. Some people feel that you are doing much the same thing.
Of course, Arjuna, coming from a political family no one can object to you being in politics but it is the way that you have done it that is causing concern. After complaining about Mahinda maama's family, you appointed Dhammika aiya to a top job and now he is going around threatening people!
Thilanga, it is difficult to say whether you have done more good or harm to cricket in Sri Lanka. You are obsessed with keeping the top job in the game – even though every time you get it something seems to go wrong, you are booted out of it and someone else is appointed to clean up the mess.
The latest I heard is that even though you are the boss of the game in this country, you fight shy of attending ICC meetings because you need to prove to them that you don't have any connections with betting companies. And, that is a bit difficult given your family connections, don't you think?
Thilanga, recently we also heard you talk about 'ethics' and blame Mahela for advising England when we are about to tour that country. I agree with what you said but you are hardly the best person to talk about ethics – especially after returning to Parliament after losing at the general elections!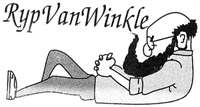 Lasith, I am sorry about the injury to your knees forcing you to return to the country without playing in the T20 World Cup in India. It seems as if years of playing in the IPL and other cash rich T20 games around the world – even while skipping our own test matches – has finally taken a terrible toll.
I couldn't understand why you made such a fuss about being sent to play in India and asked everyone 'why are they sending me when I am only half fit?''. It is a question that we need to ask our selectors but surely, shouldn't you have sorted it out with them, instead of making a spectacle of it?
Lasith, you may have been the Sri Lankan bowler who gave opposing batsmen the most sleepless nights and, with your colourful hair, you were an imposing sight in your heyday but your behaviour off the field is such that now, cricket fans might well say, 'wedak balang yanawa manussayo yanna'.
Angelo, for the first few years when you were captaining all you did as captain was to speak to the media – all the decisions were made by Mahela and Kumar. Of course, we can't blame you for that but we hoped that now that they are gone and you are the proper captain, you would step up to the job.
Instead, we heard you saying last week that you had no choice but to become captain. You even said, 'when I have been asked, how can I say no?' I thought captaining your country was everyone's dream but obviously that has changed since we won the World Cup 20 years ago – no one wants the job now!
Arjuna, Thilanga, Lasith and Angelo, when we won the World Cup twenty years ago the country was at war and it was cricket that united the nation. The war is now thankfully over but sadly, it seems as if cricket is dividing the nation. It is no longer a cause for celebration – because we win very rarely!
Looking back, it seems to me that winning the World Cup may have been the best thing that happened to our cricket but it may have been the worst thing too. The money that came in with it has corrupted everyone, even some of the so-called 'gentlemen' who have played the game and retired recently.
For the sake of the game, we hope someone can introduce 'yahapaalanaya' to cricket but with some of the leading figures in 'yahapaalanaya' already bickering over how it should be done, maybe we should be satisfied that we were at least able to beat the Emirates and Afghanistan if not Bangladesh!
Yours truly,
Punchi Putha
PS: Nevertheless, there will be those who will not be deterred by the possibility of sudden power cuts and keep up tonight to watch us play the West Indies. We do wish our team well but I don't think even Thilanga will bet on us beating them- but then he says he is not a betting man!