At what cost poetic justice?
View(s):

My Dear Akila Viraj,
I thought of writing to you because you seem to be the man mostly in the news these days, much more than Yoshitha, Champika or even Mahinda maama and that too without even being remanded or summoned before a commission of inquiry, so you are a lucky, lucky man!
Akila, many people say that you are too young for the extremely responsible job you hold, but I don't agree. You may not remember this but your boss, the Green Man, was appointed as Minister of Education soon after you started schooling – and he was just over thirty year of age at the time!
You were a good ten years older when you took on the job, so I don't think anyone can say you are inexperienced. If I were you, I would be more worried about the fact that apart from the Green Man and good old CWW, no one who was Minister of Education made a lasting contribution to the nation.
What's more, we have had a few mavericks who are remembered more for what they said than what they did. There was Vi Ja Moo from the Green side and just when we thought no one could beat him at being silly, Mahinda maama appointed Bandula for the job and he took on that role effortlessly!
What I am worried about is that because of what happened in the last few weeks, you too may be remembered in a similar way. In fact, thinking about certain events that have happened recently, I am wondering whether some of our Ministers have been given the jobs they have for a special reason.
Why, we had a Minister in charge of Law and Order who, despite being a leading lawyer apparently didn't know that the courts, and not the Parliament, was the place to defend his clients. As a result he had to forfeit his job although we still have a Justice Minister who did the same but kept his job.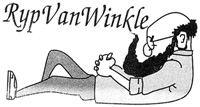 Then we have a Health Minister who speaks on anything and everything and predicts what happens next. Unfortunately though he hadn't looked after his own health very well and had to be rushed overseas for treatment. Thankfully, he has made a good recovery and will be in back in action soon.
Now we have you showing the world how 'educated' you are. First you claim that someone has a deadly disease. Then you say that you would be obtaining a court order to separate that person from the person's child. Frankly, that beats even Bandula's 'one family can live with 2,500 rupees a month'!
Are we to assume, Akila, that under 'yahapaalanaya', everyone gets to know what diseases everyone else has? And are we also to assume that you have discovered a new method in which this deadly disease is transmitted? Maybe we should be nominating you for the Nobel Prize for Medicine, then?
I know, Akila, that since all this, you have done your best to settle the matter. You have acted in good faith and even found the 'best school of all' for that child. Some people though are suggesting that while you are searching for schools for this child, you should also look for a school for yourself.
Now, don't get me wrong. We know that you were educated at possibly the best school in the country but judging by what you have said, it seems as if you took that school's motto quite seriously and departed before you learnt anything. So, many people think it is high time you went back to school.
I suppose a little bit of health education about how deadly diseases are transmitted could have done the trick and saved you from all this embarrassment but you shouldn't expect the doctors in the GMOA to teach you anything – the Green Man, in his own way, has ensured that they won't help you!
Some say that the people of Kuliyapitiya who protested against that child being in the same school with their children are foolish. I, for one, am not surprised because if you, being the minister, say that the parent and the child should be separated, why shouldn't they separate their children too?
Akila, now that a school has been found for that child, I hope you were able to forget all these worries and enjoy the Royal-Thomian. You still have hope. After all, I don't think anyone took much notice of JR's Education Minister – and look where he is now, although he himself says he is only a 'spare tyre'!
Yours truly,
Punchi Putha
PS: Come to think of it, I am not so surprised about people in Kuliyapitiya behaving in the way they did. They are from the Kurunegala district where voters allowed you to top the Green preference vote list and Mahinda maama topped the Blue list. Not content with that, they sent people like Dayasiri and Johnston to Parliament too. Need I say more about their level of intelligence?