Archaeological site going to wrack and ruin
Story and pix by Nilan Maligaspe
View(s):
The wall paintings at the purana viharaya at Ambalangoda presently under renovation, are in danger of being gradually destroyed as a result of neglect and scant attention being paid as the temple undergoes renovation.
The temple is a protected site of the Archaeology Department. Its interior is decorated with art work based on jataka stories, is getting damaged while the renovation work is in progress. Sunday Times photographer Nilan Maligase who visited the temple found that cement was being used to fill cracks in the temple walls while electrical wiring hass being laid over the wall paintings.
The elements too are taking toll of the paintings with water seeping through leaks in the roof. Some of the paintings have also been vandalised by unknown persons who have scribbled on them.
The temple also boasts of a number of stone inscriptions which attract many visitors, but the careless manner in which renovation work is being handled, is doing more harm than good to the architectural site.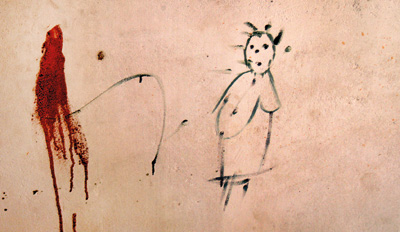 No sense of history… Modern-day 'artistes' add insult to the
destruction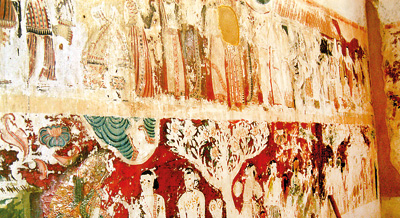 No one seems to care that the elements are taking toll of the murals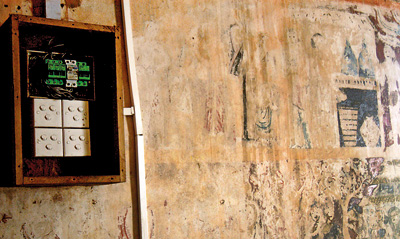 While the elements take toll of the murals, renovators add to the destruction through their ignorance of the historic value of the  paintings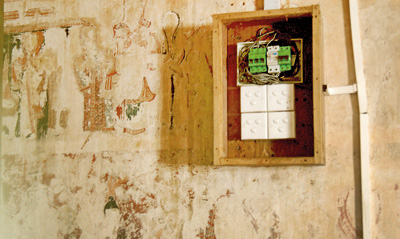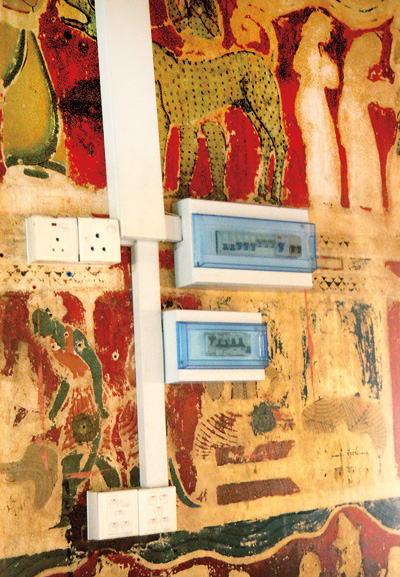 The Archeological Department seems oblivious to the damage caused to the murals by those whom the department itself has appointed to protect the ancient site!