'Gods of Egypt' Battle of the deities
View(s):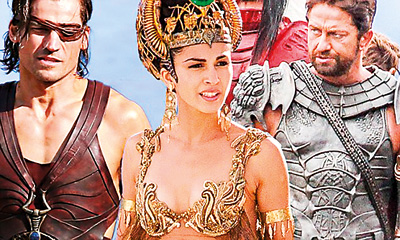 Featuring around ancient Egyptian deities 'Gods of Egypt'3D, Hollywood fantasy movie, is now being screened at Empire – Gold and MC Superior cinemas Colombo.  Directed by Alex Proya, the film stars Nikolaj Coster-Waldau, Brenton Thwaites, Chadwick Boseman, Elodie Yung, Courtney Eaton, Rufus Sewell, Gerard Butler, and Geoffrey Rush.
Mortal hero Bek teams with the god Horus in an alliance against Set, the merciless god of darkness who has usurped Egypt's throne, plunging the once peaceful and prosperous empire into chaos and conflict.
Few dare to rebel against him. A young thief, whose love was taken captive by the god, seeks to dethrone and defeat Set with the aid of the powerful god Horus.
The film is imported by Liberty Cinemas Ltd.