Bowling from this sunny isle
View(s):

I thought I must write to you because over the coming weeks the entire country will be diverting their attention to you and not on who is being remanded for what. That is because you will be trying to win the Asia Cup in Bangladesh and then trying to defend the T20 World Cup you won a few years ago.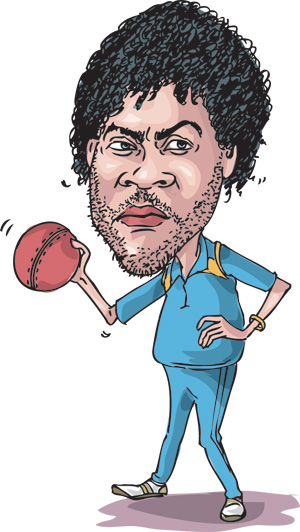 Lasith, I do feel for you. You have special talents like your unique bowling action and your hairstyle but no one seriously thought of you as a leader. You were unexpectedly called upon to lead the team in the last T-20 World Cup because the captain was out of form and even more unexpectedly, we won.
It must be a difficult situation to be in. But there are others who have been in the same situation: just over a year ago Maithri was asked to lead a team that no one thought would win because the Green Man was out of form and he won too. I just hope your performances are not like those of his team!
I say so is because one day they seem to be doing everything right and trying to rectify what went wrong with the previous team. Then the next day, they seem to be hopelessly out of form and not knowing what to do next. And come to think of it, that is exactly how your boys played in India!
Then there are times when you, though being the captain, don't play at all and Chandimal has to take over. Sometimes, Maithri too does the same thing, not playing any role and allowing the Green Man to take over and do all the talking. Then we are left wondering who the real captain of the team is.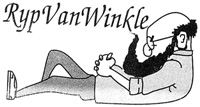 So, I am not sure whether getting advice from Maithri and his team would be of help but I heard that you got some advice from the Field Marshal who is now part of Maithri's team. That maybe because he knows how to beat the Tigers and Bangladesh, the land of Tigers, is hosting the Asia Cup.
Those days, soldiers worried about Johnny mines said that if they went forward they faced Johnny; if they retreated, they faced Fonny. Still, I hope he didn't advise you to call the captain of the rival team a 'kalavedda'! Anyway if you win now, you face Thilanga; if you lose, you have to face Arjuna!
Then, Lasith, while there may be many similarities between how Maithri's team and your team are playing right now, as captain you must surely be thankful that you don't have some of the problems that Maithri has to deal with in his team day after day. I will try and explain why.
Now, after Mahela and Kumar retired, they didn't try to form a rival team of their own and defeat your team, did they? All they did was try to get Enrique here and get someone to throw their clothing at him. Maithri, on the other hand, has to deal with his former captain trying to get his job back!
Of course, Maithri is trying to build a team of his own but he also has people like SB who play for as long as they can under any captain provided they can be part of the team and go on the next available overseas tour. I suppose you are no different because you too have people like Dilshan in your team!
Lasith, while you are playing in India, there are a couple of things that you need to be careful about. Remember how they play the national anthems before every game? Just make sure you sing that in the correct language. And, even if you lose all your matches, please don't sing it in an operatic style!
Then, don't worry too much about the matches in the Asia Cup. It is an important event but most people may not get to see it on TV- and you should know why. So, they may not remember who played well and who played really poorly unlike the World Cup which we hope we all will get to see.
Of course, if you are playing really badly, we can always resort to other methods to ensure that the morale of Sri Lankans does not suffer because of our performance, by having regular power cuts during the matches. We had a trial run in the last few days and that went really well, don't you think?
Yours truly,
Punchi Putha
PS-I don't know how competent you are in economics, Lasith, although I know you ensure you have a healthy bank balance by playing T20 cricket around the world although you don't play test cricket for your country. Anyway, I hope you have heard of this ETCA business with India. Now, if ETCA was in place, it would have been quite easy to get Kohli and Dhoni to come and play for us, we would have won both the Asia cup and the World Cup and we would all live happily ever after! Unfortunately some silly people are opposing ETCA and it is no wonder that the Green Man is going around calling them traitors! Ah, if only we all were blessed with the Green Man's wisdom!