FAVOURING THE OLD SCHOOL
View(s):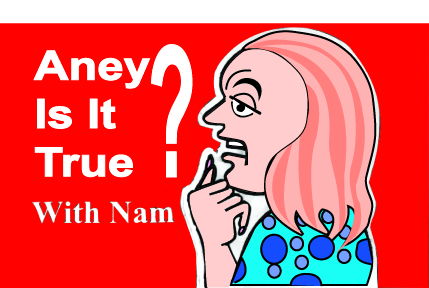 Recently a function took place to distribute balls and mattings to schools in the Wayamba District. The strange thing is that a majority of the goods distributed went to five particular schools. It is said there is a special man who has sports in his heart was interested in the matter. Ironically however the cookie crumbled a while ago. It occurred when the political big wig two grounds up graded at a huge cost at Hettipola and Nikaweratiya. The two proposals were tactfully rejected, but, nonetheless it spelled doom for more than one guy at the then IC.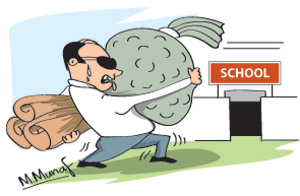 MONEY TALKS
Everybody knows now that there were two factions at the AGM of a popular sports body. Before the meeting it had been said that nobody will take revenge from the losers or vice versa. Now that the meeting is over facts are slowly surfacing. Revenge is being planned, or so they say. Also some say that there may have been a certain amount of bribing as some palms have been greased. As they say a meeting of this sort which is held once in two years is like a lottery!
KNOCK… KNOCK WHO'S THERE?
A top trainer in a popular sport in the country where the ball is volleyed around was seen pissing drunk after a new year's party. The so called coach is now under detention. It is also alleged that this party took place at the headquarters of sports and a women's team who had been residing at the premises after practices had been disturbed by knocks on the door!
WHO WILL BE THE WINNER?
Now all eyes are on a major sports event which is to take place in the neighbouring nation come February. There is a big rush to the main sports organisations involved in this event. So now the queues have started to support these two organisations. When the event begins all will be bared. Who will be the winner of this contest?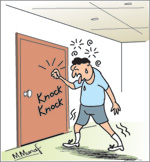 GRUDGE AGAINST A FORMER COACH?
Most sports organisations are in the process of picking teams for the sports event to be held next month. One coach is alleged to have told the sports body concerned that the son of a well known former coach, who happens to be in the sport's 'pool', should not be selected. Could the present coach be having a grudge against the former coach, whose son is in the training 'pool'?
THE COOKWOMAN
Still on the subject of the AGM of this popular sport, a list has been made to support one candidate while another has been made to tarnish the names of those who supported the other candidate. It is also said that a player is ear marked to be brought into the team shortly and a cook woman's name is mentioned to cook food at functions of this sports body.