SLASSPA AGM: 'Thinking beyond Borders'
View(s):

The 11th Annual General Meeting of SLASSPA (Sri Lanka Security Service Providers Association), under the theme " Thinking beyond borders" was held on November 28 at the Taj Samudra, with Eng. Karunasena Hettiarachchi, Secretary, Ministry of Defence as the chief guest.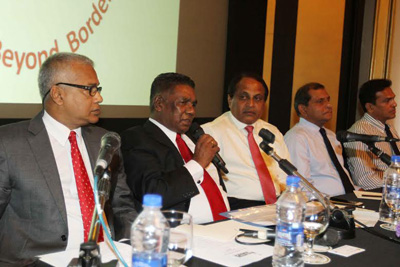 Delivering the welcome address, Major Tissa Aluwihare, President of SLASSPA, said the industry is faced with some major challenges such as the severe shortage of manpower, ruthless price undercutting, and non-compliance of certain companies. "Four years ago, SLASSPA realised that the problem was so deep rooted, that it had to create awareness and shift thinking of a whole industry with 100,000 security personnel along with over 300 entrepreneurs plus other stakeholders and the governing authorities. A paradigm shift in mindsets was needed. This is when the SLASSPA Secretariat initiated the journey to bring about this change."
Major Aluwihare initiated the first ever "CEO Forum in late 2014, to which SLASSPA invited all the stakeholders of the industry to educate them on the need to be compliant as a first priority – for example: pay salaries and statutory benefits properly and timely. In the next phase, he said, a huge media campaign was carried out to create awareness and stimulate a change in the way clients see and feel about their guards working on the motto "CSR begins at home!"
"In the third phase, we then invited all the stakeholders to a forum with the theme "Think beyond Borders", where we addressed the owners of the security companies not to undercut prices, but to demand fair, workable rates from potential new clients."
Chief guest Karunasena Hettiarachchi, stated that it is heartening to note that a majority of the recognized security companies are within the SLASSPA fold, and that this augurs well for the industry.
"Commercial security is an important auxiliary arm of the security machinery in the country and augments resources of the law and order establishment as part of the national security grid."