Appreciations
View(s):

RANJIT ERIYAGAMA

Beautiful memories are all I have

One year has passed since you left me. The pain is still hard to bear.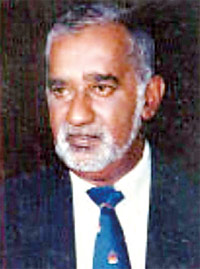 I go through life knowing you will never again be there for me.
I have only the beautiful memories of the lovely times we have had and the talk, advice and laughter we shared with each other, everyone we cared about, you cared
People say that the pain eases as time goes by, how could I ever think of you without pain. You were a rare human being. You are ever in my heart and will be till I draw my last breath. Miss you more than words could ever say.
Transient world, transient human life; that is the lesson I learned from you
May you attain the supreme bliss of nirvana at the end of this mindless samsara.
-Everloving wife Sreema
---
MANIQUE GUNESEKERA
She was the genuine article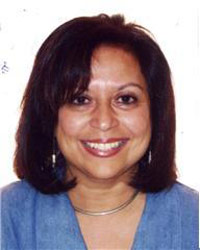 When Manique left Horton Place, Colombo 7, which was her home throughout her life and the Kelaniya University, which was her workplace throughout her working life, she died "after a short illness" in USA, which was her "permanent residence."
She may have been around 60. Immediately after graduating from Kelaniya, perhaps in her mid-twenties, with a degree in English, she became an English lecturer.
I met her first at SLIDA, where I was coordinating an English programme for new recruits to the SLAS. Doric de Souza, who taught me in Peradeniya, had come over to Colombo and he undertook a contract to run the English course, with a group from Kelaniya and, of course, Manique was the star. "Scintillating" is the word.
Her voice, her beauty, her lightness of being left everyone spellbound. People, who already knew English well, sat in on her classes just to enjoy the pleasure of her presence.
And there was no doubt about the mastery of her subject. Adults were enthralled by the sight and sound of her teaching.
Lord Byron wrote a poem for his cousin, who married Sir Robert Horton, later Governor of Ceylon, after whom Horton Place is named. She became Lady Horton.
When we were in the Senior School Certificate (Year 10) class in the 1950s, when English was still the medium under free education, this poem was in the literature text.
She walks in beauty, like the night
Of stormy seas and cloudy skies
And all that's best of light and bright
Meet in her aspect and her eyes
Lady Horton may have been a woman who lived up to Byron's description.
But Manique, who lived on Horton Place, justified those lines. She was the true heir to an aristocratic line. Her father, Fitzroy Gunesekera was the son of Sir Oliver Goonetilleke's sister and her mother was a Miss Alles, who belonged to the Alles family tree that included the late Justice Alles, who was one of the three judges who sat on the Justice Commission that reviewed the 1971 JVP insurrection.
The Alleses owned most of the palatial houses that line Horton Place. Fitzroy Gunesekera became the Surveyor General heading the Survey Department, which had a history almost as long as British rule in Ceylon, and was the producer of all the maps, which created order in our understanding of the physical nature of our country.
When Manique was a student at Kelaniya she managed to survive the inherent hatred that the JVPers bore to the elite by dressing in plain slippers and workaday clothes. She seems to have been pretty good at it because she was much liked both as student and teacher.
She was the genuine article. As a teacher therefore she was non pareil, combining in herself the "unbearable lightness of being" with the "common touch."
Popularity was easy and she was elected Dean after being the head of English. However though she was one of the three nominated to be Vice Chancellor the choice made by the President was not she. May she rest in peace.
-Wilfred Jayasuriya
---
M.L.M.ABOOSALLY
A tribute to my father who is always missed
It is now 10 years since the death of my beloved father and there is not a day that passes that I do not think of him and miss his presence
He was a politician and a Minister and even today I meet many people who knew him or whose lives he had touched and who speak of him as a respected and loved human being who entered politics to serve his electorate and the country.
To us, his children, he was a father who was always there for us – he had time to talk but most of all to listen and give advice in a soft and gentle manner. He lived by example, never dictating and his example is one that I strive to emulate.
He and my mother had six girls and from my earliest memories, I don't think there was a moment that that made any difference.
We had the happiest of childhoods growing up on a tea estate and a farm – he made sure that we had books and magazines to read and our conversations at meal times were always animated where everyone had a point of view.
I realised much later in life that, during all those conversations my dad and mum never spoke ill of any person. Even our discussions on Islam were very often in the early morning after we woke up to fast during the month of Ramadan and after the meal and prayers we would all be in bed together and he would talk to us about the Quran and the Prophet (Sal) and our questions were always welcome.
He was a fountain of knowledge when it came to history both Sri Lankan and world history and it was an education to just listen to him. He maintained that you must travel and see the wonders of Sri Lanka and understand its history and geography and every school holiday we would go to different parts of the country and he would tell us the history of the place and we would explore roads off the beaten track When I was around 13 ,I remember making a statement that I did not believe there was a God – my mum was horrified but my dad in his measured way, said to me " You have the advantage of being able to read, so do that and learn about religions and then make up your mind."
This led me from my early years to do studies in comparative religions and today I am a Muslim out of personal conviction and the studies and discourses I have had has given me the greatest respect for all religions and beliefs.
Tolerance and understanding were part of his life and I have seen him help people who just months before had vilified him –he was incapable of holding a grudge.
In fact my brother- in -law who comes from a family with many different faiths said to me that of all the people he had met, that my dad was the best "Buddhist" he knew.
My parents brought us up to be independent and although it was never verbalised, there was a blanket of trust and acceptance. We were a strong family unit and that gave us the strength to be ourselves -my parents were never influenced by what society expected or dictated.
Dad encouraged us to do our best where education was concerned and took great pride when we entered university or chose different career paths.
He loved sports and we were encouraged to do sports, music, speech and drama and whenever any of us had an exam or sports event out of school, he found time to drive to Colombo and take us and our friends to the venue. He was a busy man but he had time for us – time management was a strong point where he was concerned.
I remember on my 18th birthday, he wrote me a letter saying, amongst other things, that now that I was an adult any decisions I made in my life were my own but to always keep in mind that they, as parents, cared for me and I could depend on them no matter what.
That was the greatest gift that a parent could give their child – to let them spread their wings knowing that there was someone watching out for them and being an anchor all throughout their life.
When the PR system was introduced, violence was commonplace mostly among candidates of the same party. There was an incident when there was gunfire at our gate.
When my dad won the election, I said to him that I was sure that there were firearms stored in a house on our estate and that he could get the police to raid it – the occupant was also residing there unlawfully.
My dad commented that he had initiated action against that man to evict him and said that when you are in a position of power that is the time you must be most mindful of the law. It took almost 15 years for the case to conclude in his favour but he let the law take its course.
Dad felt you must participate in a social service activity without expecting any thanks or gratitude – if a job was done successfully there would be many to make a claim but the focus should be on completing the task to your satisfaction not worrying about who got the credit for it. If you could not be selfless when it came to service, then it was not a field for you.
Dad would sometimes walk to the market or to the shops or his barber on his own even when he was a cabinet minister. When people asked if he was mad to walk alone without any security, his reaction was that if a politician was afraid to be among the people who elected him, he should give up and stay home.
Long after his political career was over; he stayed alone without protection in his electorate and was never troubled.
The only time he had to have an army escort to travel to Colombo was when he prevented certain politicians/mobs from entering Balangoda with the intention of harming the Tamils – the people of Balangoda can really be proud to state that at no time, when the rest of the country was burning, did the people of Balangoda resort to any type of violence and they co-operated fully in preventing elements from outside creating bloodshed, burning and looting in their city.
My mother was the most important person in his life – he acknowledged that most of his success was due to her. He treated her with the utmost love and respect and they had a long and happy marriage that lasted for 55 years.
When the grandchildren started arriving, he became the most attentive grandfather – taking them for holidays and teaching them to love and appreciate this land. One day I walked in on him watching MTV and his explanation was that he must keep up with the times to know what the grandchildren were interested in.
Frustrating though it was at the beginning, he learned to text so that he could send and receive messages from them especially when they went abroad for studies.
Dad passed away in Colombo and when we took his body for burial to Balangoda, all arrangements had been made for us and there was a never ending line of people who came to pay their last respects.
An opposition candidate made a speech saying that if he had a problem or needed advice on any matter, he would call my dad knowing that he would be sincere and wise in guiding him.
There were many who spoke to us and shared our grief saying that it was as if their father had left them but one of the most touching tributes came from a woman who with tears streaming down her face consoled herself and said to me in Sinhala, "I pray he will be reborn again in Balangoda to a Buddhist family."
This is a tribute to a great father, father-in-law and grandfather, who was loved and respected and who is always missed. May he attain Jennathul Firudous,
-Roshan Aboosally Mohamed
---
Swarna Uduwara
She was the best Aththamma in the world
About to graduate with my Master's degree, only one thought came to mind: If only Aththamma was here. My Aththamma, Swarna Uduwara, was a firm believer in a good education.
She was an educationist herself, Principal at Anuradhapura Balika (when my Aththa was stationed in Anuradhapura for his work) and when the family moved to Colombo, she became a Vice Principal at Anula Vidyalaya in Nugegoda, finally ending her career as a teacher at Bishop's College, Colombo.
I find it hard to believe it has been 10 years since she passed away. Had she lived, she would have celebrated her 85th birthday last month. As much as we loved our other grandparents very much, I must say Aththamma was the centre of my sisters' and my universe.
As Aththa had passed away when we were very young and Archchi and Seeya had lived in Anuradhapura, our everyday world revolved around Aththamma.
She was the best Aththamma in the world and this was probably cemented in my mind by the fact that she gave us everything we asked for. The first birthday card I got each year was from her and I remember how important I felt as a child to receive something in the post.
There really was no reason for her to send it by post as she came to our house so frequently, so I wonder whether she really knew how important a child felt to get something by post.
When we were at her house, Aththamma would hand me and nanga each a small spade and bucket to help her take out the weeds in the garden. It felt like such a big responsibility back then though it would soon turn into a game of who could fill their buckets with soil the fastest.
She even had a tiny watering can for us, but I do not think we did the plants any good other than drowning them in water.
Every Avuruddhu, Aththamma would prepare the first meal we would have for the New Year and she always made sure that akka, nanga and I had something we loved to eat on the table.
Each birthday, she would ask for a wish list and being a bookworm, I am ashamed to remember what a long list of book titles I would write down for her. I always got the books on the list and it was only years later, I would come to understand that she walked all over town to get every single book I wanted.
She would have been immensely proud of how well all three of her grandchildren have done in their studies. She used to come over practically every day when we were children to teach us and she never came empty-handed.
There was always some tiny gift and plenty of favourite food for each of her darlings. I cringe now when I remember the tantrums I used to throw when there were no fish patties for me to eat! It ended with me refusing to work and ignoring her while she patiently explained the work to me.
It was later as an adult, I would come to know from Amma how Aththamma went from one shop to another to get my fish patties if Manel (her usual bakery stop) did not have them.
She taught us our ABCs and the foundation she laid for us as our first teacher has taken us very far indeed. Akka finished her Master's degree, I am studying for my PhD and nanga is about to graduate with a First Class Honours Bachelor's degree. She would have been the happiest Aththamma on earth.
She even had a bunch of stray cats who called her house their home because she was always feeding them. She always dressed up smartly and her hair was never out of place whether she was out in public or at home.
She was a no-nonsense woman with a kind and giving nature. The worst I ever heard her say about someone was 'silly creature' or 'silly fool.' She loved to take her tea with a bit of sugar in the palm of her hand licking a bit every time she took a sip of her tea.
To this day, I do not understand why she did not just stir the sugar into her tea like everyone else did. She had a love for hakuru as well, which is something she passed onto her daughter and her grandchildren.
I cannot seem to resist digging into the hakuru box that is never missing from our fridge at home.
It has been 10 years, but I still miss my beloved Aththamma very much and I know my sisters do too. She spoilt us rotten and all we ever gave her were hugs and kisses.
I wish she was here today, so my sisters and I could spoil her and take care of her instead of her us. Thank you for being such an amazing Aththamma to us. We love you very much. May you attain the supreme bliss of Nirvana!
-Hasanthi Assalaarachchi
---
BRYAN PAUL SENANAYAKE
You will stay in my heart
No words can totally express
Those bits of shared happiness
Those moments of joy
The expressions of love….
I can never forget all the memories we shared
All the fun we had, and how much you cared….
Nine years have passed but the pain doesn't melt away
I long for your embrace each passing day.
I see your reflection in the grandchildren you missed
The love you would have given them that they so sorely miss.
Thank you for your kindness, your patience and love
Please stay in my heart until we meet in God's kingdom above.
With all my love,
-Shima
---
Siri De Silva
The man who gave Sri Lankan tourism a new meaning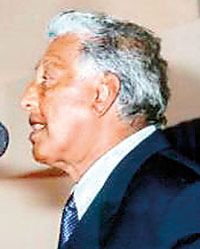 While I was away on a tourism project in Batticaloa recently, I was shocked to hear the sad news of the untimely demise of our dear friend and colleague Siri De Silva, a stalwart and veteran in Sri Lanka Tourism.
Siri was the Chairman, Adventures Lanka Safaris Pvt Ltd. and the former President of the Association of Small and Medium Enterprises in Tourism (ASMET).
If I am not mistaken, Siri actively contributed to Sri Lanka tourism for well over 45 years in diverse capacities such as a national tourist guide lecturer, travel agent, adventure tour operator and educator.
Siri was one of the pioneers in promoting small and medium enterprise of tourism and community based tourism in Sri Lanka.
Habarana, now one of the main tourism hubs of Sri Lanka, was a sleepy village in and around the 1980s. Siri was instrumental in introducing many adventure tourism activities to this remote village and waking up the village from its deep slumber, particularly, in introducing and pioneering the  'Elephant Back Safaris' and 'Jeep Safaris' in a professional manner.
This venture has become a main livelihood for many people living in Habarana and surrounding areas.
Siri was the founding Vice-President of ASMET when the SME organisation was first launched in 2006 and I was the founding General Secretary.
Siri and I, along with some of the key officials currently holding office in the organisation, worked tirelessly in the formation of ASMET supported by the GTZ.
I believe that the period of 2006-2008 was the golden era of ASMET when we worked as a team under the able leadership of Mervyn Fernandopulle, the founding President of ASMET.
This period was the turning point of Sri Lanka Tourism as the first SME Tourism organisation came under the searchlight amidst a lot of threats, obstacles from the big guns of Sri Lanka Tourism.
With donor support that ASMET got from the GTZ, and the moral support from the Sri Lanka Tourism Board under the chairmanship of Udaya Nanayakara, Sri Lanka Tourism, Anura Bandaranaike and Arjuna Ranatunga respectively as the Minister and the Deputy Ministers of Tourism, we all worked hard to promote SME Tourism in Sri Lanka.
I recollect an enthusiastic Siri getting involved in organising diverse programmes for the benefit of SME Tourism sector in Sri Lanka.
They included community awareness programmes for jeep drivers, trackers, camping operators etc, focused on Alternate Tourism in the protected and national park areas of Yala, Habarana, Udawalawe etc.
Siri also played a pivotal role in organising a training programme for lifeguards in the south coast.
In July, 2007, I as the President of Sri Lanka Ecotourism Foundation (SLEF) promoted a Regional Ecotourism Travel Fair for Asia and Pacific Region, held in Vientiane, Laos.
We requested Sri Lanka Tourism to support ASMET to take part in the Laos fair. Subsequently, Renton De Alwis who was the Chairman of the Sri Lanka Tourism Board provided all assistance to ASMET to take part in this fair.
It was a successful initiative to expose ASMET to the regional tourism fraternity in the Asia-Pacific Region. Siri and his wife, myself, Sanath Weerasuriya, from Sunday Times, Harshana from Sevalanka Foundation took part in this fair.
We, Sri Lankans, lost a good friend and a great entertainer, great advocator and practitioner of eco, nature and adventure tourism.
The Sri Lanka Ecotourism Foundation (SLEF) sends its deep condolences to Siri's family, and joins with his friends, relations in Sri Lanka and around the world in mourning his untimely death.
May he Rest in Peace.
-Palitha Gurusinghe