Junior and senior students of AIS join in for ' Holly Daze'
BY Duvindi Illankoon
View(s):
What's Christmas without a variety show to spice up your holiday entertainment? This week, the students of Asian International School will take to the Bishop's College Auditorium for 'Holly Daze', the school's Christmas production for the year.
Expect a slice of everything, say the students. At the show you'll find dance items, band performances, poetry, a choir, and even a skit set in school.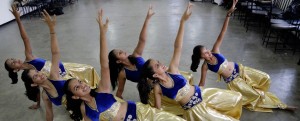 The show's cast range from the very young in the lower forms to the young, but comparatively much older senior students. They will "redefine the idea of a modern-day Christmas" with their show.
Speaking to some of the senior cast members and teachers, we were told that the show is largely a product of the student's efforts.
For example Vidhi Chand and Chamathka Seneviratne shared that the senior skit was written by a group of students about a senior form at the school coming together to save Christmas. It will be directed by Ruvin De Silva.
You can also expect a band, which will perform pop and classic numbers, Anushka Thiwari advises the audience to look out for an experimental instrumental rendition of 'Sway'; "we've got a group of talented musicians coming together for that, on the violin, cello and piano."
Anushka, together with Vithma Kumarage, Trinity Perera, Nelson Baek, Andrew Baek and Joanna Somasundaram, will also perform Beyonce's 'Halo'.
Bevan Samuel and Kashmira Murugan noted that shows like this have a way of drawing out the talent from the student pool. These sentiments were echoed by Shavin Ravi and Ujitha Hennayake, who will perform alongside the choir. Krishanka Ramakrishna will be a part of three dance items; one, a fusion item merging eastern and western styles; a 'firestone' item utilizing yoga moves; and a couple's dance.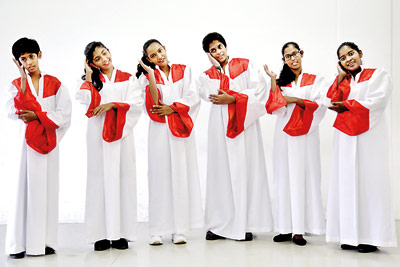 Krishanka has been taking part in school shows for as long as she can remember – "I got into dance through school," she shares. "It encouraged me to pursue dancing and now I also train at the Deanna School of Dancing."
In addition to the above, you can expect some stellar presentations by the school's younger grades. The junior school will take the audience to Neverland and beyond. The choir, trained by Ishan De Lanerolle, will also take centre stage with their performance.
'Holly Daze' goes on the boards of the Bishops College Auditorium on Dec 15 and 16 at 7 pm. Tickets for the show are available at the Bishop's College Auditorium office.