End of Presidency: Only a spectre?
View(s):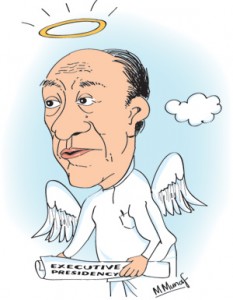 My dear JR,
I thought of writing to you even though you are in the Land of Never Return to let you know that after thirty seven long years and six Presidents, the Blues and Greens got together last week and announced that they would like to do away with the Executive Presidency that you introduced in the late '70s.
Now, I know that this is all part of the 'yahapaalanaya' package and that most people do not have much faith in 'yahapaalanaya' these days because some of their promises are not worth the paper they are written on but this seems to be the first time that the Blues and the Greens have agreed to do so.
It is ironical that the task of abolishing the Presidency has been handed over to a committee headed by your nephew, the Green Man, who unsuccessfully contested two presidential elections against candidates who pledged to abolish the Presidency — Satellite and Mahinda maama — but never kept their promises.
Of course, it should come as no surprise that Maithri wants to abolish the Presidency because that is what the country elected him for and he told us on the day that he was sworn in that he would not be running for the office of President again. However, we have noticed that things have changed since then.
To be fair, Maithri did bring in an amendment to the Constitution that undid most of the changes that Mahinda maama made, such as allowing someone to run for President any number of times. He had to fight tooth and nail to get it through Parliament as well because Mahinda maama's cronies tried to stop it.
Since then though, Maithri has not been shy to use his presidential powers quite liberally. Remember how he told us that his Cabinet would be limited to thirty ministers just like it was during your time? Well now he has a Cabinet as large as Mahinda maama's and what's more, most ministers are the same people too!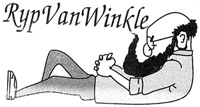 What many people find disconcerting is the fact that Maithri was voted in to office not just to replace Mahinda maama who, along with some members of his family, was becoming a law unto himself. He was also expected to weed out those who were corrupt and thought of themselves as being above the law.
But those same people, including those who mocked Maithri mercilessly during his election campaign are members of his Cabinet today — and he seems quite pleased about it as well. Of course the Green Man has to put up with these scoundrels too because he is not the big boss — and I don't envy his job right now.
Remember, JR, after you had that infamous referendum you asked all the Green MPs who lost their seats at the referendum to resign and contest by-elections to those seats if they wanted to return to Parliament? I can remember people criticising you for doing that but Maithri has found an easier way to deal with that.
Maithri has simply appointed these 'losers' to Parliament through the National List. If I remember right, your intention in having a National List was to provide professionals and other eminent persons an avenue of entering Parliament without having to go through an election but it has now become a 'Losers List'!
Remember also, JR, during your time, how ministers were asked to resign the moment they stepped out of line or violated Cabinet responsibility? During your time, I can recall MDH, Cyril Mathew and EL from Kandy resigning for one reason or another. Unfortunately that doesn't seem to be the case these days.
One minister did resign after making a statement in Parliament that was unbecoming of his position but there is another who undertakes trips to Disneyland with people and then defends them in public. And guess what, he holds the scales of justice, so what justice can the public expect, 'yahapaalanaya' style?
Anyway, JR, unlike in your time now there is no shortage of entertainment. Watching the news in our paradise is like watching a James Bond movie, with murders of ruggerites, floating armouries and 'bad guys' being paraded before the public. We are all hoping that, in the end, the good guys will win.
JR, you introduced the Executive Presidency and the 'manaapa' system hoping to keep the Greens in power for ever but then Mahinda maama took over and he hoped to be in power for ever. So, the best laid plans don't often work out, so we hope the same fate doesn't befall the abolition of the Presidency!
Yours truly,
Punchi Putha
PS: When you left office after twelve long years at the top, many called you a dictator. However with each successive President — with the exception of Dearly Beloved — people began to believe they were better off with his or her predecessor. I hope, for our country's sake, the same fate doesn't befall Maithri!