The power of wealth and social distinction
View(s):

An introduction to the book 'And then there were none' by Dr. Mala Tudawe

A brief historical sketch introduces the reader to the background to this narrative, certainly an asset in placing the Kekulawala dynasty in its proper place and time.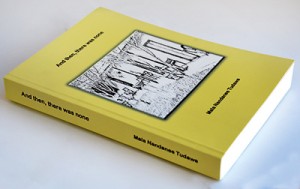 Against this background the author explores the historical details of the family which is currently ruled by grandmamma in the grand manner, in true aristocratic style.
Gentle in manner but with the weight of convention and the ages old Kekulawala traditions firmly in sight, she is finely drawn by the writer. Here is a well-rounded character, a lifelike portrayal revealing the combination of wealth, social and caste distinctions, the dominance of money over everything.
The attitude towards those of a lower social strata comes through her manner and attitude backed by the consciousness of position and power. Throughout one sees the subjugation of even those closest to her that can be obtained by the power of wealth.
The background of vast estates, grandeur of the fittings and furnishings of the Walawwa so vividly described by the writer form the ideal foil for the actual details of the narrative.
These are always there, whether it is the inability of the educated, professionally qualified young man to cut off the apron strings which seem to attach him permanently to his grandmother who keeps him tied to her with silken bonds, or the general attitude of those who come in contact with her, even the monk in the local temple who is defferential…
Put the narrative against this background and the reader gets an interesting, plausible narrative described in meticulous detail, with fine drawn characters, every one of whom is an integral part of the story.
Erandathy stands out as a young woman who knows her own mind and is in her own way able to turn away from the wealth and power of the grandmother and the affection of the young protagonist, heir to wealth and position. Hers is the most powerfully drawn character in the narrative.
The writer focuses a keen eye on relevant details, meticulously researched and presented, beautifully crafted into the details of the story so that they stand out, not as extraneous embellishments but as part of the whole. Here I feel lies the strength of the narrative and is the real achievement of this writer.
This is fiction firmly based on plenty of fact and actual details. The writer's craft is to integrate the one with the other into a plausible whole. This is no easy task. Reading through the narrative a second time, I feel that Dr. Mala Tudawe has accomplished this onerous task quite brilliantly.
-Vijita Fernando