Book Launch
View(s):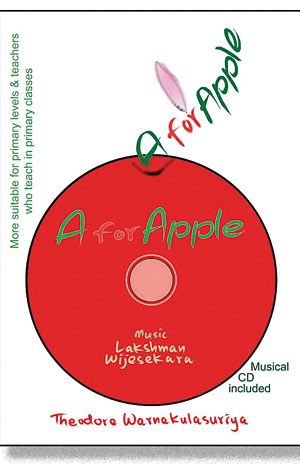 On account of World Children's Day celebrated on October 1, 2015 in Sri Lanka, "A for Apple" a book  and a musical CD, written by Dr. Theodore Warnakulasuriya, a senior lecturer teaching media studies, will be launched officially at St. Bridget's Convent auditorium on October 1, at 11.00 a.m.
The book and CD are more suitable for primary levels and teachers who teach English in Primary Classes.
The music of the CD is directed by Mr. Lakshman Wijesekara, and the illustration is by Mr. Kingsley Gunatillake.
One of the highlights of the event is a guest lecture, titled "Orality in Education: Song in Language Teaching" given by
Professor Gamini Fonseka, Professor of English, University of Ruhuna.