A company demands its 'pound of flesh'
View(s):

The Lanka Electricity Company (Private) Limited (LECO), has disconnected power supply to the Maggona Railway Crossing over an unpaid electricity bill. As a result for the past week the signal lights and bells that warn passengers and motorists alike of an oncoming train have stopped working.

Daily, thousands of buses, school vans and other vehicles traverse this railway crossing. Residents claimed that the area was prone to accidents and the unavailability of railway signals would make the situation worse.

"The LECO came and disconnected the electricity supply a week ago. Can't the authorities find at least Rs.500 to settle this bill?" asked Jayan Prasantha a resident of the area who added that people have agreed to provide a voluntary service and provide security to all passers-by.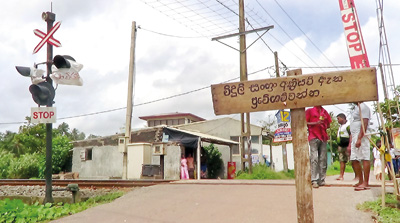 Some corporates run CSR programmes, some others without a care endanger lives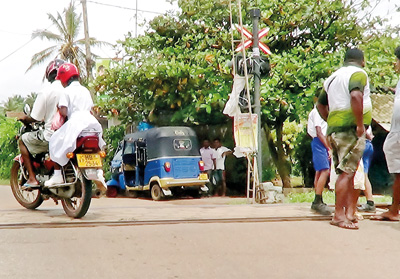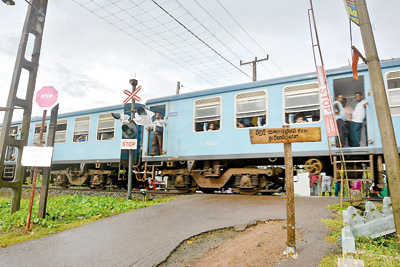 Power cut:The rail gates remain open as a train passes.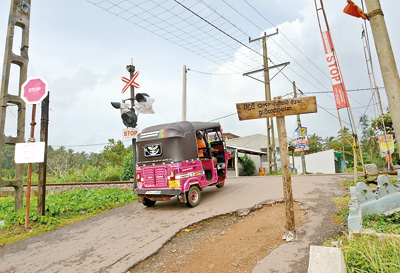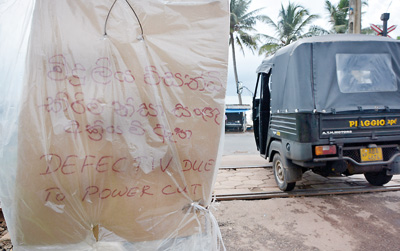 Lanka Electricity Company (Private) Limited (LECO) has disconnected power to this railway crossing over an unpaid bill