Whitney Houston to come back as a hologram
View(s):

Three years after her death, Whitney Houston is to be resurrected as a hologram and will do a world tour. The hologram tour will take place in 2016 which is being organised by Hologram USA and Pat Houston, Whitney's sister in law.

Whitney died aged 48 following a drug overdose. Dead artists who have performed by holograms in recent times have been the rapper Tupac Shakur and Michael Jackson.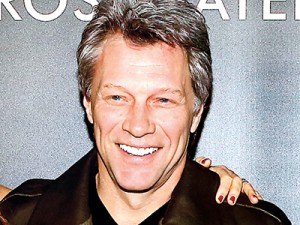 Their holograms were confined to one off songs. Whitney Houston's will be a bit more complex as it will be an entire show.
A song that was written one Sunday evening over a couple of beers has become the UK's No: 1 song. 'Easy Love' by Sigala hit that big spot as it rose from No: 71 to the top of the UK singles chart rather unexpected for the London based, Norfolk born artist whose actual name is Bruce Fielder.
'Easy Love' has a dance/ club twist and samples the Jackson 5's 'ABC' from 1970. With a combined sale of 82,000 copies, it jumped to be No:1 on the chart. Sigala has been largely working with other artist and continues to do so. But now he has got a few more songs lined up for the UK radio stations for feedback.
The only other track to break on to the UK top 10 this week is 'Peanut Butter Jelly' by Galantis. The song that was released on 30th July, has taken eight weeks to cross into the top 10.
The disco house, electro house track first debuted on the chart at 85 then touched 83, 64, 41, 24, 16, 15 and this week reached No: 8.
Galantis is a Swedish electro house production and song writing duo of Christian Karlsson and Linus Eklow who last year scored their first top 10 song with 'Runaway (U& I)' as it peaked at the No: 4 position.
The single 'Peanut Butter Jelly' samples Bette Swann's 'Kiss My Love Goodbye' from 1974. Like the previous hit, the current single 'Peanut Butter Jelly' is taken from the Galantis album 'Pharmacy'.
Several musicians of Latino origin in the US are not happy at disparaging remarks by Republican presidential hopeful Donald Trump at Mexican people in general.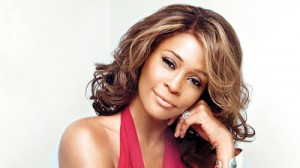 Shakira, Carlos Santana, Gloria Estafan along with Wycleff Jean and several others have come together to record a song called 'We're All Mexican' in an effort to focus on the progress as the Latino or Mexican community has made in the US.
Businessman Trump recently referred to Mexicans as rapists and drug dealers and their other criminal activity in the US. Meanwhile REM leader Michael Stripe has attacked Trump for using the band's song 'The End Of The World As We Know It' at an anti Iran Nuclear Deal rally in Washington DC recently.
No shows for Bon Jovi in China as the government cancelled without a reason the band's schedule concerts in Shanghai on 14th September and Beijing on Sept 17 a few days before the events.
However it is widely believed China is angered by an image of the Dalai Lama being shown during Bon Jovi concert in Taiwan in 2010.
UK Top 10

1 71 Easy Love – Sigala
2 1 What Do You Mean? – Justin Bieber
3 5 Don't Be So Hard On Yourself – Jess Glynne
4 4 How Deep Is Your Love – Calvin Harris & Disciples
5 3 Can't Feel My Face – Weekend
6 2 Fight Song – Rachel Platten
7 6 Marvin Gaye – Charlie Puth ft: Meghan Trainor
8 15 Peanut Butter Jelly – Galantis
9 8 Ain't Nobody (Love Me Better) – Felix Jaehn ft: Jasmin Thompson
10 7 Cool For The Summer – Demi Lovato