UK's 'Sunday Times' picks Sri Lanka as 'Destination of the Year'
View(s):

The Sunday Times UK, the best selling British news paper, which has a circulation of 1,032,000 and 3.5 million on a multi platform basis has picked Sri Lanka as the 'Destination of the Year 2015'.

In an article, captioned 'Sri Lanka Our Destination of the Year' the author Tim Shipman creatively refers to Sri Lanka as the Teardrop dripping into Indian Ocean, which brings out the DNA of the brand diversity, authencity and compactness which signify the differentiating point of Sri Lanka as a destination which needs to be told to the world.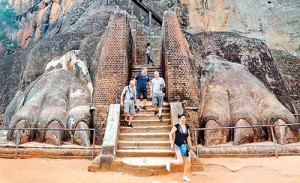 'It augurs well for the country given that it is the top source revenue destination for Sri Lanka registering 111,131 visitors as at end August 2015 registering a growth of 13%' said Chairman Sri Lanka Tourism Promotions Bureau Dr. Rohantha Athukorala.
Recent research in the British market reveal that 77% of the people make their purchasing decision online with the strongest influences being Trip Advisor, On line reviews, website reviews and finally one has to invest on traditions media vehicles like regional TV that gives a balance media mix said Athukorala .
The 2015 edition of WTM, Sri Lanka Tourism announced that the Sri Lankan Pavilion will be taking a cutting edge position of a Tea theme that will include the launch of Loolkadura- where the 1st tea bush was planted by James Taylor and Dabatenna estate of Lipton fame will be announced as World Heritage sites submissions for UNESCO certification apart from showcasing the uniqueness of the country on heritage and culture front.

Earlier during the month, at the Worlds Largest Tea Party, Sri Lanka Tourism invited foreign guests from the key countries of India, China, UK, Germany, Italy, Russia, Middle East, Australia , Scandinavia and the United States to be part of the event which was linked to social media that takes the tea- sea story to the key markets so that we get on the 'news' of the world.
To build on the below the line activity an online campaign was launched earlier this month where a unique global competition of the best twenty online videos was submitted to get a 365 day holiday whilst a weekly direct mail themed ' message in a bottle" touching the key global media and destination marketing companies( DMCs) around the world.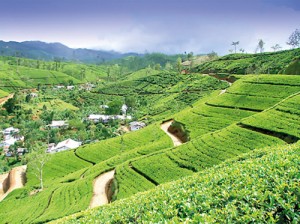 We will extend the Guinness Record to the world by way of the ' ceylon tea boutique' concept which is in every exhibition that we take part globally which costs us over a billion rupees annually he said.