'Everest': A Mettle test against nature
View(s):

'Everest' adventure drama revolving around a climbing expedition on Mt. Everest which is devastated by a severe snow storm, is now being screened at Platinum 3D- Majestic Cineplex, Empire Deluxe 3D, Savoy 3D, Excel cinema in Colombo and other theatres around the country.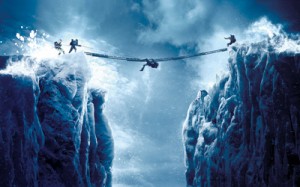 Based on the real events of the 1996 Mount Everest disaster, the film focuses on the summit and survival attempts of two expedition groups, one led by Scott Fischer (Gyllenhaal) and the other by Rob Hall (Clarke) and it is directed by Baltasar Kormákur.
This epic adventure stars Jason Clarke, Josh Brolin, John Hawkes, Robin Wright, Michael Kelly, Sam Worthington, Keira Knightley, Emily Watson and Jake Gyllenhaal.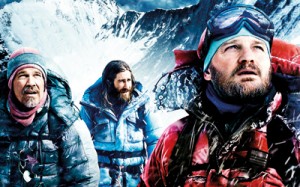 On the morning of May 10, 1996, climbers (Jason Clarke, Josh Brolin) from two expeditions start their final ascent toward the summit of Mount Everest, the highest point on Earth.
With little warning, a terrible storm strikes the mountain, engulfing the adventurers in one of the fiercest blizzards ever encountered by man. Challenged by the harshest conditions imaginable, the teams must endure blistering winds and freezing temperatures in an epic battle to survive against nearly impossible odds.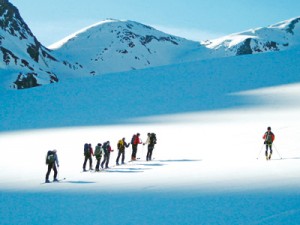 Adapted for the screen by William Nicholson (Gladiator) and Oscar winner Simon Beaufoy (Slumdog Millionaire) the film is a Universal Pictures and Walden Media's presentation.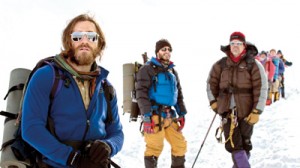 'Everest' was shot on location in Nepal on the foothills of Everest, the Italian Alps and at Cinecittà Studios in Rome and Pinewood Studios in the U.K.