Some advice for Sampanthan
View(s):

My dear Sampanthan seeya,
I thought I must write to you to offer my congratulations to you, now that you seem to have been finally accepted by all concerned as the Leader of the Opposition, even though some are still trying to steal that job away from you. It just shows that you are never too late to reach the top!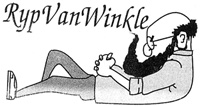 We welcome the change because even though we had Presidents and Prime Ministers changing every half a dozen years or so we had the same Leader of the Opposition for twenty years! The Green Man did a pretty good job of it because he also set a record for losing the most number of elections!
The last occasion when someone from the North and East had your job was back in the '70s when JR won the election defeating the Queen Bee, reducing the Blues to eight seats in Parliament. Now, the Blues should be happy because even though they lost, they are still in government, thanks to Maithri!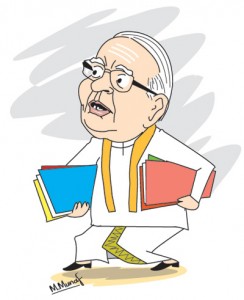 Instead, they are still plotting to oust you, claiming that they have larger numbers than your party. It doesn't make sense for a party to sit both in the Government and the Opposition but that did happen earlier this year with Maithri as the boss, ministers from the Blue party and Nimal doing your job.
Now even Nimal has crossed over to the 'other side' and become the Minister of Transport. Mahinda maama is left with a few stragglers led by Wimal, Vasu, Dinesh and Udaya who want the previous Minister of Transport appointed to your job. You shouldn't be losing any sleep over it, Sampanthan seeya.
It is good that you have this job, Sampanthan seeya, because we as a country are at a critical stage. Yes, the war has been over for six years now but many issues remain. Mahinda maama deserves all the credit he can get for ending the war — but not for what happened in the years since then.
You, being the senior person that you are, have been around for long enough to have seen all of our victories and defeats from the time of independence. You have lived through the horrors of the war in the North and East and then witnessed the transition to peace. So, you are the best man for the job.
Of course, we do remember that there was time when you and your party were the mouthpiece for the Tigers. Because of the power that flowed from the barrel of a gun, you had to say and do as Velu commanded you to. A few dared to defy him — and they had to pay with their lives for it.
Those were dark days and being the reasonable man that you are, I am sure you must have been frustrated at having to follow someone else's orders. But we do understand why you and your party did that at that time — although there were others who rather enjoyed being spokesmen for the Tigers.
We also understand that your party is not a single party but an alliance of several groups. As Maithri or even Mahinda maama will tell you, leading an alliance is not the easiest of jobs and sometimes there will be the odd person who speaks against everything that you stand for and embarrass you.
That is why we applauded you for attending this year's Independence Day celebrations. It was a bold move and the first time someone from your party had done so in over forty years. But it also told us that you stood for our country's unity, as opposed to people who are still demanding a separate state.
I think the time has now finally come to let bygones be bygones and work out a way in which in all of us can live as one nation instead of dividing ourselves in various way. Why, even the Greens and the Blues have done it — although that has come at a huge cost of maintaining seven dozen ministers.
As you know, there are many who are still trying to ruin our country — and some people in Geneva were trying to do just that this week. I hope you have the courage to do what is right, especially now when Maithri and the Green Man are trying to get together and settle these issues once and for all.
There are those who say that your job was a carrot given to you, so that you will blindly do as you are told. We certainly don't want that, Sampanthan seeya, because, after getting a 'hybrid' government that we probably didn't deserve, what we at least need is an opposition that can do its job well.
Sampanthan seeya, we wish you well. You have a historic opportunity to guide your party and the people they represent to a lasting 'solution' to a problem that has plagued our country for many generations. If you do, I am sure people will remember you as fondly as they remember the late Kadi.
Yours truly,
Punchi Putha
PS: When the retired Supreme Court Justice was appointed as the North's Chief Minister, we had high hopes that he would be a voice of reason. Now, however, he seems to want the limelight more than anything else. Could you please tell him that justice must not only be done, but that the Justice must appear to be doing justice as well?