'Sing-along with Annesley'
View(s):

Annesley Malawan and his band Super Chimes will be in action at the 'Sing-along with Annesley' the 70's Show at Galadari Hotel on Sunday , 13th September starting at 6.30pm.

This event is organised by Pacific Media Corporation, the Public Entertaining Event Managers, to provide an opportunity to have entertaining with the families on weekends, as a get together.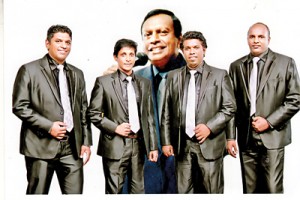 The tickets are priced at Rs.1500/= per person.
The Sing – along session will feature the songs of 60s, 70s and 80s with table to table, mix of great singers, hits of then and today.