Yahapalanaya a la Maithri
View(s):

My dear Maithri,
I thought I must write to you because you must be quite a relaxed man these days having sworn in dozens of ministers last week. With so many Cabinet ministers, deputy ministers and state ministers at your disposal, surely you should be able to sit back and relax, allowing them to run the country?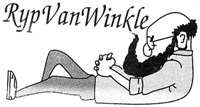 Even then, Maithri, there are a few issues that are quite confusing to us. I don't know whether we need to remind you, but it was just eight months ago that the majority of people defeated Mahinda maama and voted you in to office because you promised to usher in an era of 'yahapaalanaya'.
The Greens helped you to win that election. So, as you promised during your election campaign, you made the Green Man the Prime Minister. What followed thereafter was seven months of a political circus because the Greens didn't have a majority in Parliament. There was confusion everywhere.
Therefore, when we had elections again last month, they elected the Greens again although they fell short of an overall majority by a few seats. They could have easily governed with the support of a few decent men and women from the Blues — or the Reds or our brothers from the North, for that matter.
That is when things began to go wrong. To start with, you brought people who lost the election back in to Parliament through the back door, the National List, simply because they defied Mahinda maama and chose to support you. Is that the 'yahapaalanaya' you promised us, Maithri?
The National List is to be used to bring in people of high calibre, who may be of service to Parliament. You brought in SB, who spent time in jail for defaming judges and who only recently threatened to strip Satellite naked and parade her in public. Is this the 'yahapaalanaya' you promised us, Maithri?
I don't have to teach you history, Maithri, but even JR, that father of all dictators, when he held a referendum instead of a general election in the '80s asked all the Green MPs who lost their electorates at the referendum to resign and contest by-elections. So, it seems you have outdone even JR now!
Maithri, when we elected you in January, there was a lot of criticism of Mahinda maama who had a massive Cabinet. You promised to limit the Cabinet to 30 ministers and that is one of the reasons why people voted for you. But, the last time I counted we had 88 ministers — and there may be more now!
Now we have Cabinet ministers, state ministers and deputy ministers and frankly some of their titles are confusing, Maithri. For instance, did you realise that we now have five ministers for various aspects of education? And what would a 'Minister for National Dialogue' do — talk to himself, maybe?
As if the titles of these ministers are not misleading enough, even more embarrassing are the people who hold them. Even Nimal, Susil and Anura who shamelessly campaigned against you to bring back Mahinda maama are ministers now. Is this the 'yahapaalanaya' you promised us, Maithri?
Even such turncoats appear like angels when you encounter some state ministers. I thought the entire 'yahapaalanaya' concept was based on keeping people like Lansa and Muthuhettigama out of key positions in politics but now they are ministers. Is this the 'yahapaalanaya' you promised us, Maithri?
You can call it a 'national' government. Or, as the Green Man says, we can hark back to the days of the 'Lichchavi'. Whatever the label, Maithri, you want to get control of the Blues because you are worried about Mahinda maama. For that though, you are putting party before country, Maithri.
Maithri, you made a promise before your election to punish those who are corrupt. How can that happen when most of those who have been accused of corruption are now among your Cabinet ministers, state ministers and deputy ministers? Is this the 'yahapaalanaya' you promised us, Maithri?
Pardon me, Maithri, but because of all this, we are confused. When the people voted at the election three weeks ago, I think the majority wanted a government of the Greens. They also wanted a strong opposition from the Blues. That is what the results indicate. Unfortunately, they have got neither!
So, I hope you will be able to think about all this, Maithri. When you are at the top, very few people will dare to tell you that what you are doing is not right. That is what happened to Mahinda maama as well. Now, as a country we can't afford two leaders to make the same mistakes, can we?
Yours truly,
Punchi Putha
PS: When the people of this country voted in January, they voted for 'Maithri without Mahinda'. When they voted again in August they voted for 'Maithri with Ranil'. Now however, looking at who has got in to Parliament and who has been appointed as Ministers, it looks as if what we have got is 'Mahinda without Mahinda'. Is this the 'yahapaalanaya' you promised us, Maithri?