New York praying for rain record high 'heat toll'
View(s):

Tennis matches are won overcoming the challenge of the opponents but when it comes from elsewhere, planned and practiced game plans of the players become less effective. Many good players lost having won the opening sets, unable to sustain the game in th heat. With the high heat and humidity the enclosed stadium became a sauna. By the fourth game, players were sweating profusely. For many, conditions became tougher than the opponents' challenge.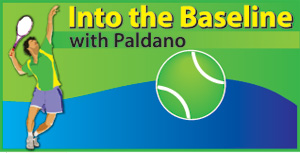 The US-Open is not the place where matches could be won with plan 'B' and 'C'. It has to be 'A'. In such a high intensity sport, 90 plus temperature and high humidity which makes it feel like 100 degrees, is not the ideal for good performance. The winners were those who were able to accommodate the condition marginally better. The event lost big names and that is an issue to the organizers. Players are entitled to one toilet break of three minutes and another for injury treatment. These did not save players from heat. The toll of good players going out in the early rounds can alter the spectator attendance and TV interest worldwide.
Handling heat
Already, intensity of Tennis training is being questioned and identified as the reason for injuries. In my opinion, a vast amount of training is not needed if the player is capable and talented. Most of the training in unfavorable conditions such as scorching heat or freezing cold can bring down the competitive initiatives to zero during matches. Staleness arising from this can be noticed when players become less tactical and merely mechanical during matches. The strain of the US-Open hard-court series was visible almost in every player. There was an ankle, knee or thigh bandage in most players, showing the ill effects of the hard court surface on players.
There is no fun exposing young players to these conditions in training. It would be a matter of time before they say 'good bye' to the game. Also, the dominant reasons for the high dropout rate are heat in the tropics and cold in the north. I am sure that good players do not train in bad conditions. In fact, the kind of efficiency that the good players exhibit, cannot be achieved training in bad conditions.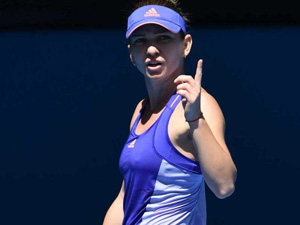 Medics warn and over-use cited
This year US-Open medics have given out a warning and spelled out all the precautions players must take to survive the extreme heat that North America is experiencing. Training for such extreme conditions is another discipline altogether. In reality, it is never done as it is unproductive. Already over-use and tactless training is being cited by experts for poor performances and injuries. This statement has been getting louder by the day for the last ten years. It is easy to spot an over-trained player. They are bound to have limited variety. So they over-train to cover their inadequacies in skill levels. This was never effective.
In recent years for the sake of safety, ground strokes have become too domineering and all other strokes which makes the game more tactical, artistic and attractive have been suppressed in development for various conveniences. The end effect of this is players' inability to withstand stronger opponents. Players like Nadal have won but only with multiple visits to surgeries, well before the age of thirty. What more, ground stroke rallies are generally long and physically taxing. Such tactical approaches are suicidal in extreme heat. The all rounder, Federer is using the net game which shortens the rally whenever possible – smart and tactical.
New formula against stress
One of the features of the modern Tennis events is the court side interviews soon after the match, understandably only the winners stay back to talk. In one such interview Romania's Simona Halep, number two seed in Women's was asked 'what are your expectations in this year's US-Open? She answered 'I have no expectations!' The question was repeated and the same answer came from Simona. She is in her early twenties and has already experienced immense success and bitter disappointments. As a seasoned campaigner, her high end win/loss record in the last two years has made her world's number two.
It is difficult or better said impossible to stop the world to expect more from any player. It is reasonably easy not to know wishes of others but it is impossible to ignore if expectations originate from one's own self. The anxiety it would create 'will' take away the freedom to play tactically and with ease on court. This aspect matters very much to win in Tennis. Tennis matches have a long duration, and in such situation, anxiety is a wrong element to entertain. It will increase physical and mental stress levels in players and it is certainly not a winning formula. This is the first time I have heard a player state this confidently with ease. Simona's stand could be a model in the future. In an open-sport like Tennis, her approach is logical and makes perfect sense.
Last month Dafne Schippers was the first Dutch athlete to win the 200 metres in the IAAF event in Beijing. She too stated being relaxed was the secret of her success and not entertaining expectations
1st and 2nd rounds
The early rounds of US-Open made many underdog heroes. Those who could cope with the heat beat better players. One such name is USA's Donald Young. He was down two sets against France's fancied Gilles Simon. Simon is a better player by far but not on that day. Donald coped with the heat better and won the match in five sets. At the end of the match one could see that Gilles was drained from head to toe. In a similar pattern, Lucie Safarova and Timea Backsinsky lost in the women's event. It was a pattern that dominated the first two rounds.
The formula to win a 128 draw event is to make sure that early rounds are won easily. Any male player having a good five set match gets good practice and bound to do well. If he plays two or more five set matches then he will be burnt by the time he reaches quarter finals. It is here that the strong challenges are. The difference between players in the top twenty and the top hundred is never more than one to one and half strokes in handicap jargon. This is certainly not a large buffer for good players to be too confident about winning.
The stadium courts
The well made hard courts of Billie Jean King stadium in Flushing Meadows, are not slow at all. Keeping up speed in the heat must be a challenge in itself. Hard courts retain the heat and reflect it from below. So when a player has to take five sets of this with heat from above and below, he will be a 'well-done' piece of meat. It would take a week to recover from such an ordeal. The first two days showed too many players retiring without finishing the match in both genders. The number retired was way above normal average. What can be done about it? May be pray for rain.
George Paldano, former international player; Accredited Coach of Germany, National coach, Davis Cup and Federation Cup Coach; ITF and USPTR; –gptennis.ceylon@gmail.com-