The noise that the Speaker made
View(s):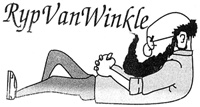 My dear Karu,
I thought I must write to you to congratulate you on your appointment as Speaker of the House. It is a just reward for your long years of service to the country and, looking at the new Parliament we have just elected with so many old faces, it is hard to think of someone more suited for this job.
I hope, Karu, that you are not disappointed at not being appointed a minister. Watching the Cabinet finally take oaths on Friday was like watching a 'mega' teledrama: it was never ending. And, we are told more deputies are to take oaths soon. More the merrier seems to be the 'Yahapaalanaya' slogan!
I don't think you should be complaining because, though senior in age, you began your political career only twenty years ago. That was when the Green Man asked you to become 'chairman' of the Green Party. We had known you only as a businessman and an ambassador until then.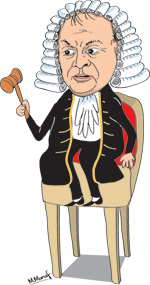 Only a year later, you hit national headlines when you ran for Mayor of Colombo — and won by a large margin. Your slogan 'aavoth Karu, paayayai hiru' had become very popular. By then, people were mentioning you as a future leader of the Greens and just a few years later, you were in Parliament.
By the time the Greens formed their short-lived government while Satellite was still the boss, you had emerged as the Number Two among the Greens. When you were in charge of Power and Energy, no one accused you of corruption — and you were able to spare us of the daily power cuts too.
The Green Man promoted you over and above others who were senior to you in the party and when he ran for the top job a few years later against Mahinda maama, you were his 'running mate'. Had he won, you would have been Prime Minister but as fate would have it, he lost that election narrowly.
It was a couple of years later that you probably made your biggest blunder. You led a group of seventeen MPs who crossed from the Green party to join Mahinda maama. That did a lot of damage to the Greens and most of those who left the Greens with you are in the Blue camp even today.
Although some would accuse you of betraying the Greens you say that at that time, Mahinda maama needed a strong government to fight the Tigers. No one doubts your sincerity in doing what you did because you are an honourable human being, Karu, but looking back, I still think it was a mistake.
I believe Mahinda maama didn't treat you that well because in next to no time, you were back among the Greens. Even then, the Green Man was willing to let bygones be bygones and forgive and forget and you were welcomed back. Why, you were even given back your old job of being deputy leader!
That didn't last long either because the Greens were losing election after election and there were calls for the Green Man to resign. Of course, he didn't and the man everyone picked to challenge him was you. You may have thought it was in the best interests of the party to do so, but you lost again.
Thereafter, you stayed with the Greens and when the possibility of a 'common candidate' arose, your name was mentioned again. Maithri was to take on that role but at least at this election, you were on the National List and spared the agony of contesting and receiving less preference votes than 'Paba'!
Through all this, I don't think anyone doubted your honesty, integrity or sincerity. Unfortunately, Karu, I think you made a few bad decisions and they cost you dearly but then, who doesn't make mistakes? At least now, when we call you 'Honourable Speaker', we can really mean what we say!
Your new job will not be easy. It is difficult to know who is from the opposition and who is from the government because those who we wanted to be in the Opposition are now in government and people who we didn't want to be in Parliament have crept in through the 'Yahapaalanaya' National List.
We wish you well, Karu. As you approach your 75th birthday in a few weeks, you can rest assured that you have done your duty by your country. In this so-called 'national' government, the Speaker's job is crucial. This may well be your last political innings; we hope you will play it well.
Yours truly,
Punchi Putha
PS: You know, Karu, it could have been worse. Remember Tissa? He stayed with the Greens for twenty long years in the opposition and just as he crossed over, the Greens won and he is not even in Parliament. Then there is Dayasiri who also chose to cross over at the wrong time. Instead of being Sports Minister and having to worship Maithri who he had called 'hitan', he would have been a minister with a top portfolio had he stayed with the Greens. Compared to them, you have done well!