Sinhala booklet on anti-doping sees the light of day
By Naushad Amit
View(s):
A long overdue initiative that should have been made by the country's sports hierarchy has now become a reality finally courtesy of the Western Province Rugby Football Union (WPRFU). Headed by the forward-thinking Nazeem Mohamed the WPRFU launched the booklet on anti doping; Sri Lanka's first ever on such an important subject translated into Sinhala.
"This is a project that we kicked off last year. It was not an easy task; the whole project took a long process. At the beginning it was just an idea but as the project went on we had to get different kinds of approvals from time to time. It's a handy booklet that contains all information pertaining to anti doping. With the rate of anti doping cases Sri Lanka experienced in the recent past, we thought someone should do the kick-start and that's what we did. It's a useful book not only for rugby but to any other sport," Mohamed told the Sunday Times.
The book, a direct translation of the Anti Doping Handbook of International Rugby Board (IRB) – Keep Rugby Clean, comes as a timely and useful script. It contains a detailed protocol from urine sample collection to the end process as well as IRB guidelines on medications, dietary supplement to a list of banned substances or steroids by the World Anti Doping Agency (WADA).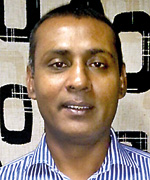 "What was evident when some of our WPRFU officials personally spoke to athletes were that they knew very little or nothing at all on anti doping. Though there are programmes conducted by the Ministry of Sports on the subject, the need of a Sinhala book on it was highly felt, especially when many of our sportsmen were banned for using banned performance enhancing substances," pointed out Mohamed.
But according to his observations and the opinions of former top rugby player turned coach and official Hafil Marso, language had been the only barrier to get the message across.
"We spoke to many players – rugby and other sports. Majority of them stated that they were keen to learn more about anti doping but then the booklet is in English. We thought it's high time we act on it. At least those who are strangers to this subject will be able to get a thorough insight on banned substances and the true nutritional needs of an athlete".The project handled by the students of University of Moratuwa was estimated to cost around half a million in Sri Lankan rupees. The WPRFU was with plans to fund them if they fail to grab a sponsor but they succeeded. They ended up with a launching ceremony on Friday with many sports administrators belonging to different sports making their presence.
"Anti doping is a common curse to any country. Sri Lanka is small in volume but we have quality and naturally skilled athletes. When we have enough of natural resources to run the show, these athletes should know the gravity of using performance enhancing substances, which are really not important to their career growth. Now the trend is changing on the usage of substances and at the same rate authorities should work on developing other segments too. We as the WPRFU is an affiliated entity of the Sri Lanka Rugby Football Union (SLRFU). We are small but strong and we are keen on making more initiatives like we did with the anti doping booklet," Mohamed stressed.
The WPRFU, the strongest and most active provincial rugby union of the country has put their hands on projects to support and develop the game. These are beside the annual tournaments conducted for clubs and schools of the Western Province. They initiated a project to financially and technically assist developing and deserving schools with rugby. The WPRFU also has been one of the cleanest associations that preserve traditions in electing its officials once in every two years. Mohamed, however, lamented on the main drawback the WPRFU is currently facing, in moving along with their stagnated projects.
"Finding sponsors is the main difficulty we are facing at the moment. We are keen in introducing rugby to girls' schools. We did take the first step by obtaining approvals from the Ministry of Education and some of the leading girls' schools. Then we have other plans on women's rugby, encouraging women rugby players to take up coaching and refereeing. But all these are temporarily stalled due to lack of funding. We managed to find a sponsor for the booklet and likewise, if we manage to attract the correct sponsors, the WPRFU can do more effective projects in developing and popularising the game of rugby, for we have the largest number of schools and clubs in the country. Let's hope for the best, that we will be able to continue the good work we have been doing so far," Mohamed stated with hope.