Peterites 'Dance with theMarians' unplugged'
View(s):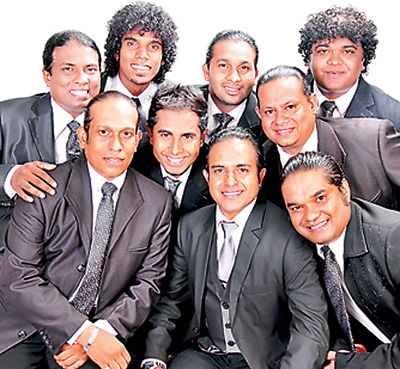 'Dance with the Marians', the dinner dance organised by the Old Peterites Group of 87 -92, will come alive at the Mount Lavinia Hotel starting from 7.30 pm on Friday, 4th September. The Old Peterites Group of 87 -92 better known as Legends was formed more than 15 years ago, where a group of old boys from the batch with the support of their peers formed a batch group with the intension of supporting the College. The group believes that their parents and the great institute St. Peter's College Colombo -04 was the corner stone which moulded them to be balanced citizens of this country respecting all races and religious groups.
As a gesture of gratitude the batch group organises a teacher's day out each year, and this year it will be the 16th Consecutive year that the batch group will be hosting the teachers to coincide with the world teacher's day in October. This year to generate the much required funds a musical show themed as Old Peterite group of 87 -92 Legends with Marians has been organised at Mt. Lavinia GrandBall room starting from 7.30 p.m.

The President Dinesh Rodrigo and Project Chairman/ Vice President Mr. Aubrey Saverimuttu state that this is the third year that the Marians have been signed up for this musical show and usually it is a sellout prior to the event. It is dedicated as an evening with family where children, spouses, grandparents the entire extended family enjoy together.
Further, all proceeds generated are towards the teacher's day and purchase of accessories to enhance the students learning ability. The group donated computers and printers last year and this year too they will work closely with Rev. Fr. Trevor Martin, who has been a tower of strength for the batch and will be working along with his vision towards developing and setting new benchmarks in education.