Directors' Guild of Sri Lanka introduces Shinkigeki Theatre to Lankan audience
View(s):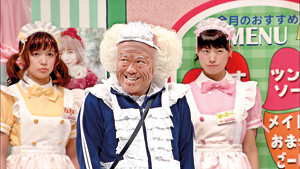 Yoshimoto Kogyo, a key sponsor of the 2nd International Film Festival of Colombo, which is scheduled to be held in November this year, brings its own popular TV comedy to the Sri Lankan audience as a pre-cursor event to International Film Festival Colombo (IFFCOLOMBO) 2015 at 4. 00 pm on September 4 at the National Film Corporation Theatre.
Japanese comedies produced by Yoshimoto Kogyou Company, representing Yoshimoto`s famed Shinkigeki theatre located in Osaka, Japan`s second largest city, will bring to the audience several laughter filled stories that show case the lives of Japanese people in modern society.