In memoriam Cecil, or how only man is vile
View(s):

I am beginning to think that there are just two types of people in the world. Those who know who Cecil is or was and how ignobly he died and the whole sordid saga of that sad excuse for a US dentist who lured and hunted this superb creature down and shot the magnificent beast with bow and arrow and then scalped a fine and much admired specimen of the king of the beasts as some lame trophy to his puerile insecurities as showcased by the least honourable member of the noble savage we call Homo sapiens. And those who don't! Phew…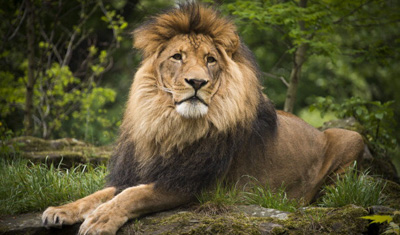 As you can probably guess from the gushing angst of that second sentence, I belong to the first kind of individual. I am mad, bad, and dangerous to know… especially if you are a sad and pathetic excuse for a dentist who shot that magnificent et cetera. If I had a bow and arrow and a sad pathetic excuse for a lame-duck dentist with juvenile and delinquent tendencies in my sights, I'd know how to make sport of him! It's just that he'd probably make poor sport? And anyway, I'm not that dangerous to know. Just very mad. And also sad. And truth be told feeling more than a little bad that I'm getting so worked up about some poor dead lion in Zimbabwe when there are at least two dead people in Sri Lanka this week whose demise due to politics I could/should lament/mourn.
On reflection, maybe there are two more nuanced types. Those who know about Cecil, and those who know about Jericho. Cecil was bludgeoned by the orthodontal savage – a series of blows that nearly broke the Internet (in a good cause; so move over a smidge, you full-frontal Kardashians!). But only true aficionados of social media stayed with the story long enough to suss out the possibility that the marauding man from Minnesota had probably also done in Cecil's fellow leonine wonder and brood-mate, Jericho. Most tyros and casual acolytes of the breaking and heartbreaking story would have logged off and wandered off in the first fifteen minutes of poor Cecil's fame… and the weeks-long blitz against that primitive hunter.
In the limit, perhaps there are three personages to consider here… those who knew and loved Cecil, those who wept for the possible tragedy facing Jericho, and those who vowed in their heart to make the aboriginal dental mechanic pay. For there was not only a veritable explosion of outrage and opprobrium on Facebook and other platforms. Some stalkers went as far as to name and shame the beast – the human variety – involved in this most indecent imbroglio. Other more determined trackers located the hunter in his lair; and when they posted the home address and other personal details of the dirty dentist on social media outlets, the hunter became the hunted: the preying parasite the prey with every possibility of being poached by the subspecies of pest that inhabits the badlands of the uncivilised western prairies of a world far from the Eden of the game park where Cecil met his grisly end.
In the final analysis, there could well be four natures, characters, temperaments, and personalities vying for the media spotlight in this fiasco. The animal lovers – whose agony I share. The social media haters – whose antipathy I empathise with. The humanists who protested that a. a man – no matter how ignoble and savage – is a human being, and is not to be hunted down like a – well, animal; and b. the death of a lion – no matter how well-beloved – is only a beast after all … points of view that are highly debatable and hotly contested in the heat of the moment; but which, nevertheless, gave me – and must give you – pause.
And last but not least, the cynics or realists or pessimists (call them what thou will) – who tried to put the killing and the consequent social media apocalypse in perspective: that a man is a man is a man, and a lion is a lion is a lion, and while the two shall never meet except in some uneven showdown on the wild savannah, in the urban jungles of Zimbabwe and Palestine and elsewhere on our benighted planet, thousands – no, millions – nay, billions – of human beings: men, women, and children – die every day, every hour, every minute, every unforgiving moment, in far more egregious ways, under conditions that will make even callous cruel dentists' skins crawl.
So get over it. Get a move on. Make your life count. Cecil would want you to. Jericho too. Heaven knows, in some far corner of the wild untamed orb that is earth in all its "nature red in tooth and claw" un-glory, there is a sad pathetic excuse of a dentist who is such a sorry travesty of a man but is doing what we do best – confessing, repenting, seeking forgiveness, and salvation, and redemption – that we (what savage beasts these mortals be!) cannot help ourselves but restore him to the human race… for who among us has not shot and killed our own human Cecils and hunted our own Jerichos (brothers, buddies, best friends, born family members) for less a sport than trophy-hunting?