Vijayakala places Mahatma and Prabha on same days
View(s):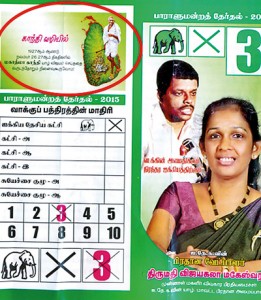 Candidates for the August 17 parliamentary elections in the Jaffna District are still vying with each other to please voters who have hardline political pursuits. The United National Front's 26 page manifesto – The Five Point Plan for a new country in 60 months" – notwithstanding, its candidate Vijayakala Maheswaran has added one more pledge.
In a leaflet distributed in Jaffna this week, Ms. Maheswaran has declared she would, if elected, ensure that the visit of Mahatma Gandhi to Jaffna on November 26 and 27, 1927, would be commemorated every year. A good thought indeed to remember a great Indian leader who won the hearts of people the world over.
However, it also coincides with two other dates which those not only in the Jaffna peninsula but also the entire country are familiar with. The slain leader of the Liberation Tigers of Tamil Eelam (LTTE), Velupillai Prabhakaran was born on November 26. What of November 27? That was "Maveerar" or "Great Heroes" Day observed by the LTTE. It is on this day that the guerrilla leader delivered his "annual address" when they held sway for over 26 years. Successive Governments and the Colombo-based diplomatic community awaited that "address" to glean what the LTTE's policies were in the year ahead.
The previous UPFA Government banned all observances on November 26 and 27 in the North and East to commemorate guerrilla cadres who were killed. The Police and the military were ordered to crack down on them.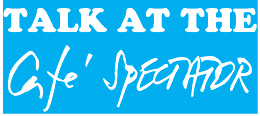 Last week, the Sunday Times (Political Commentary) reported how Ms. Maheswaran refused to hoist the Sri Lanka national flag. The account said: "There was a distraction on Friday morning. Vijayakala Maheswaran, UNP candidate and a former Deputy Minister, refused to hoist the Sri Lanka national flag saying she had "never done so." This was when she turned up at the Hindu College playground where the Jaffna Premier League cricket tournament is now under way. Kathiravel Sebwal, who once contested on the SLFP ticket for the Northern Provincial Council, is the organiser of the tournament.
He told the Sunday Times, "I gave the first opportunity for Vijayakala Maheswaran to hoist the Sri Lanka national flag. She refused saying she had not done so before." I later asked Hindu College Principal Iyampillai Thayanandarajah and he hoisted it. Vijayakala could not be contacted. Several calls to her mobile phone were answered by a female aide who said she was at different meetings and could not respond to telephone calls. This is notwithstanding her party's unwavering commitment to a unitary Sri Lanka. Her refusal raises many questions including her allegiance to the unitary status of the country and how she would swear an oath if she is elected. It is clear she is also playing to the sentiments of the hard line elements to win votes….."
After her refusal to hoist the flag, Ms. Maheswaran was cautioned by the UNP leadership in Colombo from taking up any stance that went against party policy. It also saw a statement issued from Colombo in her name where she declared she never supported the Eelam cause.
---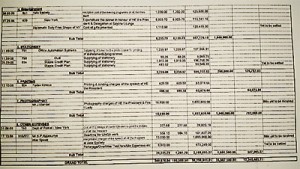 Reckless extravagance on Rajapaksa's UN trip in 2006
With President Maithripala Sirisena scheduled to address the UN General Assembly on September 30, one of the questions currently under discussion is how bloated — or how skinny — should be our delegation to the United Nations this year.
Foreign Ministry officials, working out the logistics for the President's upcoming trip, have been digging deeper and deeper into some of the past files only to discover the reckless expenditures by previous delegations, including one of the biggest and most extravagant visits to New York back in 2006.
The invoices for that delegation indicate the total costs for the five-star, super luxury hotel accommodation for President Mahinda Rajapaksa, his family, and his accompanying officials amounted to US$ 156,131 — equivalent to Rs. 16,316,474, or over Rs. 16 million (at the exchange rate at that time).
Additionally, the cost of hotel accommodation for all others, including ministers, advisors and security staff was US$ 43,264 equivalent to Rs. 4,694,144. The total costs for accommodation alone, paid for by the Government out of public funds, was US$ 199,395 — equivalent to Rs. 21,010,618 according to copies of invoices obtained by the Sunday Times.
A breakdown of other expenditures is equally staggering. Although the former President was always accompanied by a photographer and media personnel (who were apparently busy either on shopping sprees or visiting Sri Lankan-owned porno shops in New York's popular Times Square district), the Sri Lanka Mission to the UN was forced to hire a professional photographer who was paid US$ 16,000, plus an additional US$ 7,800 when he produced an album of photos presented to the president before his departure.The grand total for the delegation's 10-14 day visit to New York, including expenses relating to accommodation, hiring of vehicles, renting cell phones, meals, photography etc.) was US$ 436,498 — equivalent to a staggering SL rupees 47.3 million.
The costs outside of the documented invoice included business class tickets and per diem allowances paid for in Colombo before the delegation left for New York.

---
The politics of poison
The United National Party's (UNP) Harin Fernando hauled two cans of poison into a news conference this week. Brandishing them in plain view of the media, he said Sri Lanka Freedom Party (SLFP) Spokesman Dilan Perera was welcome to drink the stuff after the United People's Freedom Alliance (UPFA), from which Mr Perera is contesting) loses the elections.
Earlier in the week, Mr. Perera had fished out four bottles of poison and invited various people in the United National Front for Good Governance (UNFGG) to drink them. It will be interesting to see what President Maithripala Sirisena or Prime Minister Ranil Wickremesinghe has to say about Mr. Fernando's choice of poison.
He claimed it was Polydol, a trade name for parathion, a pesticide frequently used in suicides throughout Sri Lanka. What he held up for journalists to see, however, was glyphosate, the controversial weed killer that was banned just weeks ago by Mr. Fernando's own Government. Some people just don't know their parathion from glyphosate, eh? Besides, suicide is no joke.
The undercover story of UPFA manifesto
UPFA Stalwarts were in a dither this week over their manifesto.
It had been given for printing to the commercial arm of a state venture. Days later those responsible for distribution were told that it could not be printed.
The stalwarts went scurrying from one printer to another and at the end had their job done. A large stock was moved to the Kurunegala District.
They already had a problem in whom to put on the cover; so they decided it should be neither – President Maithripala Sirisena who is the the party leader or former President Mahinda Rajapaksa, the virtual leader of the UPFA campaign this time.