A dance of 'being' and 'vision'
By Russell Bowden
Review of a performance by nATANDA Dance Theatre in Kandy
View(s):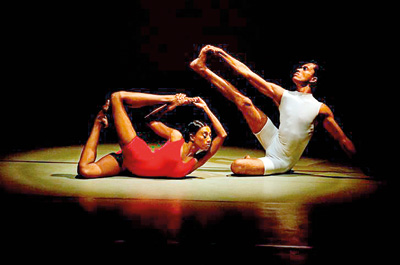 So much of what passes today in Sri Lanka for 'contemporary dance' are movements and gestures borrowed from, or based upon, acting. Not so with Kapila Palihawadana's nATANDA company's performances. These are all firmly grounded in, and genuinely founded on, classical western ballet and contemporary dance techniques without which performances would be empty of 'Being'. [As an example: Picasso could draw excellently-well and paint with colour and invention before his styles developed sometimes a simplicity of line if not of composition! George Keyt also understood the need firstly for a solidly-grounded mastery of line and drawing and of painting techniques before embarking on similar 'simplifying' processes.
Whilst today too many art students cheat by trying to copy simplicity of form but without any underlying mastery of techniques. The results? Paintings of pretty, colourful and highly-formalised curved shapes of people that communicate nothing of relationships nor express any messages of what - if anything - they mean to each other. They are empty of communications of expressions and thus of 'Being'.] To drive more than 160 kilometres for more than five hours to Kandy for a performance lasting approximately ninety minutes might seem disproportionate, extravagant and scarcely justifiable. But it was to prove not so, indeed, to be the opposite.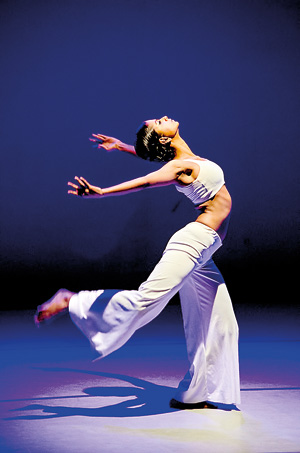 ATANDA is a truly 'professional' company in the best sense of that word; 'professional' from 'to profess' i.e. a faith = "taken the vows of a religious order … declare openly, avow…" – the choreographer to his vision; the Company to dancing it and where it is disciplined, well-trained, rigorously rehearsed, energetically declaring openly that it is totally committed to the actions required by the performance and to dance as a single co-operatively-engaged group / troupe of dancers each holding onto and displaying a 'character' capable of, and re-acting to, the partner(s) and all of the dancers in their interpretation of the 'vision'.
Everything in the performances of all the dancers in Kandy [on Saturday June 27 at the Hindu Cultural Centre] provided such proof. Evidenced also in the stage-craft exemplified by simple, colourful, relevant to character, well-maintained and sympathetically presented costumes – each illustrative of the character being mirrored on the stage with lighting [from less than adequate equipment] which – as should always be the case in ballet and dance – was as 'plastic', fluid, informative and relevant so as to, as best as possible, illuminate, enhance, illustrate and inform the work in performance.
In such a [co-operative] company individual dancers' performances ought not to be highlighted except to emphasise that none could be faulted. Kapila's and individual dancer's [because much appeared to have grown out of company improvisations] choreography appeared seductively easy [although always 'easy' on the eye!] but most difficult physically and athletically to perform with ambitious 'leaps' and classically-based male and female 'pas de deux lifts','shoulder sits' or 'presage lifts' etc. with the males catching and hoisting aloft over their heads dancers in apparently [but not so] effortless moves serving to emphasise not only each dancer's professionalism but also hidden to the audience [as should always be the case in classical western ballet] these enviable skills associated with classical training.
Each of the seven / eight [??] pieces danced – there was, unfortunately, no programme proof, if proof was needed, of the paucity of funds available to a company so worthy – perhaps even more so than many others less good but more powerfully politically-related! – but this one left bereft of the Minister for Culture's financial support which could complement those of the Goethe Institute and British Council. [Why, one must ask in parenthesis, when politicians, only too happy to boast of Sri Lanka's 'rich cultural heritage', does the Ministry fail to have any 'riches' for these companies - i.e. Chitrasena and Vajira for years left un-financed by the Ceylon State until President Chandrika Kumaratunga stepped in with its Park Road site] instead governments unashamedly leave their responsibilities to foreign agencies to provide what should in the first instance be their acceptance of their national responsibilities.]
Never for a moment was the stage left vacant of movement – one's 'vision' was always filled and one's attention held – much of it so inventively that one was never left in doubt as to the 'origin' of the character being performed. Many moves exhibited a plasticity in the choreographic invention as well as the difficult but superb execution and athletic actions of the dancers — so that the word 'plasticity' was never, as one watched, far from the forefront of one's mind.
All-in-all although a short evening it proved to be one that provided the greatest pleasure in visions and imaginations but most of all of nATANDA's truly incomparable professionalism.