THE LATE ARRIVAL
View(s):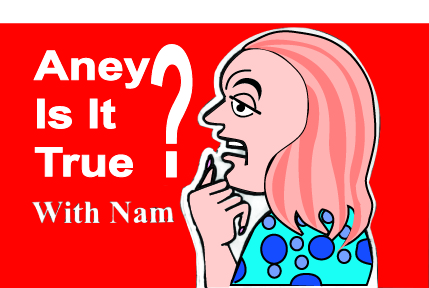 At a motor-cross event held in the outstations three drivers took first, second and third places. There is nothing strange in that but the fact remains only three drivers took part in the event and there was a close tussle for the first two places whilst the third drove in hours later and was even awarded a prize! It was later found out that this driver's vehicle had broken down on the way and he had managed to get it repaired to continue the event. It is good to know officials in high places who award prizes for late arrivals as well.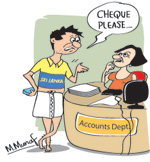 PRIVATE JAUNT
An official of a leading sport had taken an air-ticket from the body that governs sports for a trip abroad citing official reasons. In fact this had been for a private jaunt which even the sport that he is attached to did not know about. Now an inquiry is on.
NOT ON THE BLACKLIST
Those who go on official tours – managers and players – who do not return seeking greener pastures are on the blacklist. Even after they return they are shunned from the sport. Recently it was found out that such an official is holding the president's post in an outstation sports body. How he managed to occupy such a post is anybody's guess!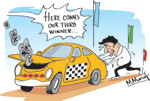 WHY THE CHANGE?
A sports body which has brought several medals to the country in the recent past is expected to have Seven Males and Three Females in its committee. This particular official who heads such a sports body has insisted that there should be Nine Males and one Female in the committee. Is he aware of the rules or is he having any particular intention for this change? The official is a past athlete repute. Isn't he aware of the laws of this particular sport?
NO MONEY FOR SOAP
It is a well known fact that our willow wielders are well paid. This was amply displayed when a well known willow wielder arrived to collect his cheque for Rs Lakhs 30 from the head office of this sport. Whilst collecting the cheque he had commented that he has no money to buy even a cake of soap! This brought a round of laughter from those who were present. At the same time another player collected a cheque for Rs. Lakhs 20, which he was not even aware of.