The buzz at 7 Degrees North
View(s):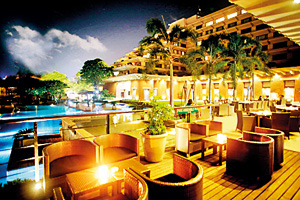 Adding to the weekend buzz at the picturesque 7 Degrees on the Lake, Cinnamon Lakeside has now introduced live entertainment with the talented Shaman Ranaweera. Belting out popular favourites, Shaman Ranwaeera comes with 20 years of experience in the music industry. A multi-talented musician with national awards and international performances under his belt, Ranaweera will add the extra spice to your evenings every Friday and Saturday. He will combine his expertise as a vocalist, guitarist, drummer, percussionist, keyboardist and composer and present a line-up that will suit all ages and moods.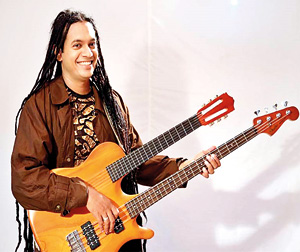 The one-of-a-kind restaurant and bar, 7 Degrees North has gained its rapport as one of Colombo's swankiest and trendiest bars with its delightful range of spirited concoctions, the stylish yet casual al fresco dining setting and the scenery that unfolds with the city lights casting its reflections on the cerulean waters of the Beira Lake. Paired with delicate tapas available at the restaurant cum bar, the experience at 7 Degrees North is a unique one, that will only be heightened by this new addition.
You can choose to sit inside the cosy air-conditioned indoor bar, or outside on the expansive deck that overlooks the Beira Lake as you enjoy the music, swap stories with your friends, woo your business contacts, sign deals, have some weekend fun and rekindle romance.
Call 2491948 for more details.