Genesis awakens interest in original dance forms
By Duvindi Illankoon
View(s):
Last weekend (July 11 and 12 ) the newly launched Mesh Academy of Dance brought experimental dance to their audience at the British School Auditorium with Genesis: the Awakening. The show was intense, well thought out and refreshingly original for a first attempt by a new group of dancers.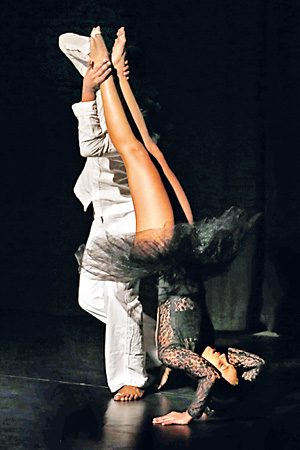 Sri Lanka's dance scene needs little fanfare. Lately, contemporary dance has reared its intriguing head — bodies like the Colombo Dance Platform have supported the dance form to good reception (and occasional bemusement), and it seems indicative of the local dance community's willingness to explore new avenues of expression.
Genesis began with a quick demonstration of what experimental dance could be, swiftly moving on to an item that drew inspiration from civil rights movements around the world. Contemporary and fusion dance was the order of the evening and a particularly lively African jazz item kept the audience on their toes. The latter felt unhurried and impromptu and utterly natural, with live music adding to the quality of the ambiance inside the one sided arena-style theatre the auditorium had been rearranged to.
All five items were presented by Mesh alongside a couple of guest performances by students from Denison University from the US. These were longer than the average 3-4 minutes the audience was accustomed to, some stretching on to at least 10 minutes in duration. Thus, the first item saw a rather fidgety audience constantly on the verge of clapping for what they conceived to be the acceptable time for a performance, but as all good audiences do they adapted and by the time the finale rolled around-a dramatic contemporary fusion item-applause was resounding and perfectly timed.