Service of Thanksgiving for Fr. Aloy
View(s):

A Service of Thanksgiving will be held on Monday, July 13, for the extraordinary life and work of Fr. Aloysius Peiris, S.J, who celebrated the golden jubilee of his sacrificial priesthood on July 4.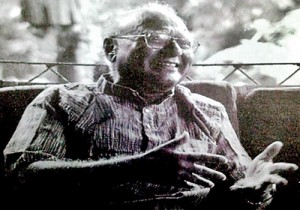 In line with Fr. Aloy's vision and wishes, this service will be followed by interactive talks by scientific experts on Pope Francis' historic encyclical on the ecology, where the Pontiff warned that mother earth was facing self-destruction unless there was repentance and an immediate turnaround from exploitative practices.
The talks will focus on the pollution of the soil, water and food; air pollution and finding a solution through the phasing out of fossil fuels and the danger to islands like Sri Lanka and marine life due to high temperatures and rising sea levels.
The service will be from 4 p.m. at Fatima Church, Dean's Road, Maradana.
All are invited.
Today at 9 p.m., the Sri Lanka Rupavahini Corporation, in its prime time programme 'Aruma Puduma Roda Hathara' will focus the spotlight on Fr. Aloy and his outstanding work at the Thulana research centre for interfaith encounter and dialogue.