Handbook for musicians; A Literary Blend of Eastern and Western music
View(s):

"Deshiya Bhavitha Sangheethaya Ha Aparadiga Sanghatha" (Local practical music and western chords – Book written in Sinhala), the first ever Sinhala book that is comparatively analyzing the essential concepts of Local and western music systems, at the same time was launched recently.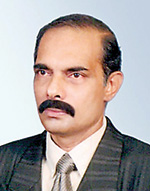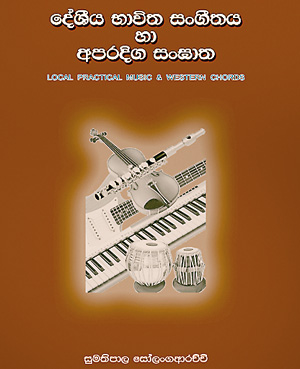 Authored by Sumathipala Solangaarachchi, veteran musician who has experienced over 45 years is a comparative analysis of Eastern and Western musical concepts and Chord playing instructions for many western instruments with illustrations.
The book is a necessary text book for students of Eastern, Western or Local folk music and for undergraduates and school teachers of eastern music. Written with easy and simple techniques, it provided chord playing instructions with detailed illustrations for Guitar, Banjo,Mandolin, Bass guitar and other musical instruments equipped with piano key-board.
In addition it also has a list of suitable chords on every note in more than 100 scale structures found in Hindustani Ragas, 'Picker tables' for Scale-notes and Chord-notes and a glossary of musical terms.
This book probes deeper in to most parts of the subject matter where any other music book could not reach.
Priced at Rs. 1000 the book is available at leading book shops around the country.