Appreciations
View(s):

Diplomat, freedom-fighter, tea planter and 'Green'
Dhanapala Samarasekara
Who can claim that they have been evicted from a play by India's first Nobel laureate? My father can. He would happily recall the events which forced Rabindranath Tagore to "kick him out" of a performance at Mahinda College, Galle, in 1928 when he was just seven years old. Who could foresee that this naughty boy would grow up to be one of Sri Lanka's finest diplomats?

Dhanapala Samarasekara lived faithfully by the Roman values – dignitas, pietas, gravitas and virtus. He had the nationalism of Bose, the wisdom of Solomon and the warmth of Mandela, all rolled into one. He showed compassion for the poor and strove for what he believed was just; living and breathing political values that were shaped by Marxist doctrine and the social struggle he witnessed in his youth.

Born into a middle-class family (his father was a senior government cleric, tea-planter and gentleman farmer), Dhanapala fought against the rigid class structure that defined daily life under British rule.  His anti-imperialism manifested during the inter-war period when he was expelled from school for refusing to purchase a poppy. Forcing poverty-stricken Sri Lankans to donate to British ex-veterans appalled him, so he joined the 'Suriya -mal Movement' which benefitted Sri Lankan ex-servicemen. He was motivated by the movement's anti-war sentiment.

In 1940 Dhanapala left Sri Lanka to pursue a Bachelor's degree at the University of Calcutta, South Asia's prestigious institution that also produced leaders and eminent scholars such as Subash Chandra Bose and Amartya Sen. Academia was not the impetus behind his choice of alma mater. Being in Calcutta meant he could take part in the 'Quit India' movement. So student life was unequally split between lectures on Ancient Indian History and protesting against officers and their merciless 'lathi' (baton) charges. Despite these 'extra-curricular' pursuits, he still managed to obtain his degree, leaving Calcutta straight after graduation for the bright lights of New York.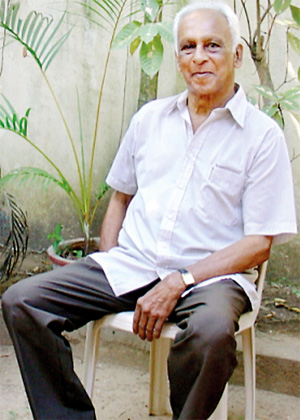 Dhanapala's socio-political interests crystallised during his Postgraduate years in America. He taught in the Oriental Institute at the University of Pennsylvania whilst simultaneously completing a PhD at Columbia University on how the developing world can learn from Soviet economic structures, a topic that was dear to him. During this period the roll-call of the many distinguished people he met during his lifetime began: he was taught by Margaret Mead, the cultural anthropologist, and frequently met the President of Columbia University, Dwight Eisenhower, who would become the 34th President of the United States.
Though increasingly 'Americanised', he continued to campaign for South Asian causes and in 1947 received a personal commendation from Jawaharlal Nehru, India's Prime Minister, for the 'Time Square' demonstration he had organised to stop the screening of 'Mother India', a prejudiced documentary that depicted Indian females as squalorly concubines. This was the start of his many future meetings with political leaders.
In 1952 he was head-hunted by the 'Economic and Social Council' (ECOSOC), the United Nations' central platform for innovative thinking on sustainable development. This was most prestigious because Sri Lanka was not a member state until 1955. During his seven years with the UN he forged memories that he would recount for decades: How the singer and actor, Paul Robeson (the husband of his colleague, 'Eslanda Robeson'), sang 'Ol' Man River' to him over lunch. How he established a friendship with Orson Welles on an ocean-liner, sailing from Southampton to New York. The many life-long friends he made who would become future Ambassadors and famous writers. How he impressed Sirimavo Bandaranaike at a UN event – she who would become the world's first female Prime Minister. Dhanapala, truly, was a social chameleon. His myriad of relationships is testament to how he could easily interact with all echelons of society.
In 1955 he represented ECOSOC at the 'Bandung Conference' in Indonesia, the world's first ever meeting of Asian and African states, most of which had just gained independence. It promoted Afro-Asian economic and cultural cooperation, opposed neo-colonialism and paved the way for the Non-Aligned Movement. My father met many leaders there including Ho Chi Minh, Sukarno and Archbishop Makarios. Bandung was a highlight of his time with the UN. Sadly, this period ended under McCarthyism. When questioned if he was a Communist, my ex-Trotskyite father responded that he sympathised with its ideals in their purest sense, ending his sojourn in New York. But, ultimately, it was his love for Sri Lanka that brought him back to serve his homeland.
In 1959 Dhanapala became the quintessential Sri Lankan diplomat of his generation, beginning a distinguished career lasting 20 years which returned him to his beloved India. There he met and married my mother, who was completing a medical degree at the 'All India Institute of Medical Sciences (AIMS), they had their first daughter and he was presented to literally every African and Asian leader. He loved to recount his meeting with Khan Abdul Ghaffar Khan, Pakistan's political leader nicknamed the 'frontier Gandhi', who strove for independence whilst supporting pacifism. But there were anecdotal moments too:
I remember in 2010 how he chirped, watching news-coverage of Aung San Suu Kyii's release from house arrest, "she was a rather chubby teenager. Shy, but so politically astute." It transpired that her mother was Burma's Ambassador to India from 1960. She would play in my father's courtyard and, together with her mother, often have lunch with him. During the 2011 Libyan Civil War, I inquired if he had ever been to Libya. His response was, yes, he had been there and had also met with Gaddafi on 'official State business' many times! Alongside the countless foreign leaders, being an ardent supporter of the 'Sri Lanka Freedom Party' (SLFP), he became a trusted advisor to Mrs Bandaranaike, encouraging her to build stronger ties with South Asian countries.
In 1964 he orchestrated the joint-planting of a Bo tree between Lal Bahadur Shastri (Nehru's successor) and Mrs Bandaranaike in Delhi's Buddha Jayanti Park to commemorate the 'Indo–Lanka pact', also known as the 'Sirima–Shastri Agreement'. A Bo tree sapling was taken from the Bodhi tree in Anuradhapura, and brought to Delhi for this purpose. The ceremony was overseen by the Dalai Lama. This Bo tree still stands in the Buddha Jayanti Park.
The Bandaranaike-Samarasekara relationship was strengthened when Dhanapala, posted to London in 1970, became the guardian of Anura, Mrs Bandaranaike's son, who was reading History at University College London (UCL) and lived with my parents. My father took him, together with Mahinda Rajapaksa, then the youngest Member of Parliament, on state visits to East Germany and Russia.
Due to his political connections, Dhanapala was frequently offered Ambassadorial posts to whichever country he preferred, yet he always rejected them because it would have taken him away from his family since, by 1975, he now had three daughters. Moreover, whatever he did was never for his personal-gain but for the underdog – to improve the lives of the less fortunate and help them gain access to medicine and education for he believed in the concept of a welfare-state.
Indeed, he was a true Buddhist and lived by the philosophy of Buddhism. This is why he resigned from the Foreign Service in 1978 at the age of 57. The SLFP had been defeated by the right-wing UNP and being a committed socialist he refused to work for the new regime.
Dhanapala spent the next few decades of his life between Galle and London. He wrote books, ran the family tea estate, encouraged his daughters with their education and worked on sustainability projects and environmental causes. Alongside being a committed Buddhist, he was also a 'Green', well before the term had even been coined. He saw a correlation between the two. "I firmly follow what Buddha said," he would often state, "there is no dividing line between man, the tree and the mountain." He believed that that a true Buddhist needed to respect mankind. He similarly believed in protecting the environment.
In the 1990s he created the Durable Car Company (DCC) in the name of sustainable development. It was intended to create jobs in Galle, an area that suffered from high unemployment, whilst simultaneously helping the environment because the car factory only made parts for Morris Minors, a car that was cost-effective and 'green' to run. He similarly stuck by his environmental beliefs by becoming Sri Lanka's representative for the 'Commonwealth Human Ecology Council' (CHEC) and cultivated a vegetable sanctuary that harvested medicinal plants that were once grown by medieval Buddhist monks on an island that he purchased in Koggala Lagoon.
How should Dhanapala be remembered? Diplomat, environmentalist, scholar, tea-planter? No, he was just a down-to-earth man with firm principles and integrity who stood by his favourite motto, "satyameva jayate" ('only truth wins'). The first thing you would notice when he walked into a room was how very tall, elegant and dashingly handsome he was, even in old age. You would be struck by his warmth, gentlemanly demeanour and the sincere, serene, smile with which he greeted you, whether an old friend or new. Then he would have a place set at the dining table for anyone who came to see him – whether President, Prime Minister, tea-plucker or labourer. It was with that same peaceful look on his face that Dhanapala Samarasekara passed away in his sleep with his wife and daughters by his side.
Loved by so many, he will be missed, always. The world is a poorer place without him, but I remind myself how lucky we were to have him in our lives at all. Indeed, he was, as his surname 'Samarasekara' means, "like a lion in a righteous battle."
- Dr. Udeni Samarasekara
---
Symbol of simplicity
Dr. V. Sivaprakasam
My good friend and companion Dr. V. Sivaprakasam passed away in Canada after a brief illness. Though he was residing in Colombo his daughter in Canada would take him there for care and comfort and for medical checkups. He promised me to return in about three months, and I was in contact with him by letters and telephone calls. Though he was not suffering from any serious illness he passed away peacefully at the age of 84 years.
Dr. Sivaprakasam affectionately known as Siva was a very popular figure among his friends and relatives. While in govt. service he was attached to the anti V.D campaign and later joined the relief service, and travelled extensively to almost all parts of Sri Lanka.
He was a vegetarian and teetotaller and observed these golden qualities till his death. Dr. Siva was always clad in white and could never be seen in coloured clothing even at home.
Dr. Sivaprakasam was endowed with the highest attributes of simplicity which he displayed at all levels by simple attire, be it attending a religious function or a wedding in a five star hotel, a man never for fame and gain. I have always valued his friendship and it has comforted me amazingly. To my biggest misfortune I could not pay my last respects to this noble gentleman as the last rites were held in Canada.
I extend my deepest sympathies to Mrs. Sivaprakasam, his son and daughter and all the loved ones.
-Dr. Weerakkody
---
Remembered and  honoured in our hearts
Herbert Cooray
Nawalage Herbert Gerald Cooray, a well known gentleman in the Sri Lankan Tourist and Hotel Industry, a name to be remembered and honoured still lives in our hearts, although he physically left us on June 7, 2008. As a diligent and famous entrepreneur his services to the Jetwing Hotels and Travel companies as founder and Chairman, stands in evidence of his competency and dedication to the tasks and responsibilities assigned to him.  His name is also remembered in gratitude for his contribution to the Sri Lankan Tourist and Hotel Industry.
He also laid the foundation stone for the N.J. Cooray Builders which became a leading construction firm later in the 1960s- 1970s.
Mr Cooray possessed super qualities to be admired. His feelings of compassion and helpfulness not only to his family, relatives and friends but also to people in need, was a remarkable quality. His colleagues at work were well looked after by him. Amidst his normal duties, he attended to the needs of his family and relatives as well. His subordinates were well looked after. If he got to know any person in need around him, he never hesitated to help.  As a reward for all the goodness in him and for all his meritorious activities may his soul rest in peace.
- Tiberias Bertram Wickramasinghe
---
A true role model
Raja Meehitiya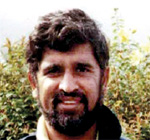 Death moves us in diverse ways. It can make us philosophical, remorseful and even have the power to numb us. That's exactly how I felt on hearing the sad news of the sudden death of Raja Meehitiya last Sunday evening.  Affectionately called 'Raja Mama' by all of us due to his relationship to my mother who is his oldest living cousin, he was a very welcome sight in our homes. He had a warm and genial personality and a positive word even at the bleakest moments. He spoke to our souls and whether he knew it or not, he had that power to reach us.
Based in England most of his life, he nostalgically referred to what he missed in Sri Lanka. He was truly down-to-earth. In his short visits there were many interesting anecdotes to tell us with bouts of laughter. His honesty and frankness was something we adored. His voice still resonates in me, the words 'putha' or 'duwa' lovingly uttered with the most beautiful smile on his face. It was his innate kindness, modesty, love and understanding that made him such a charismatic figure.
Dubbed 'Rajesh Khanna', this young uncle was very handsome in his youth. We took much pride in having him in our extended family. As time passed, he gained maturity and wisdom beyond his years and touched the lives of so many. His involvement with 'Hela Sarana', a charitable organisation (involved in educating and improving the lives of underprivileged rural people in Sri Lanka), was one of the landmarks of his eventful life, and how much charity work he did was beyond our understanding. He had boundless energy, a willingness to help, and most of all to bring sunshine to the most underprivileged of our society.
We couldn't meet as often as we wished due to the distance but we had an amazing connection. There were many grand schemes to be done together, as a family, but as the proverbial wisdom goes: 'Man proposes, God disposes.'
Raja Mama, your life was rather short. Although you'd completed Herculean missions, this world indeed has prematurely lost a true humanitarian. Reading the sad message of the 'Hela Sarana' where the writer says that thousands of people are needed to do the work you did single handed, there is no single doubt in everybody you knew that you were indispensable. The world is poorer without you, and there is a vacuum in us that will never be filled.
You led life by example and were a true role model. Your wisdom, humility, courage and most of all, your love give us enough strength to guide us in your absence.
Aunty Lalitha, Nalintha, Dimuthu and Amantha will have fond memories of this wonderful man, with whom they shared life.
Dearest Raja mama, you will remain in our memories until the last breath. I wish you the ultimate bliss of Nirvana, and until then, that you will be born amongst us.
Your memory is a sweet fragrance
That lingers in our souls
You were the radiant moon
That dispelled darkness
Thousands of stars could not
Replace you
In Lanka or elsewhere
You were a true son, a precious gem
Of beloved Ratnapura
-Savithri Jayasinghe Cooray
---
A gifted public officer with a friendly and humble character
T. Ratnasundram
It is with a combination of sorrow and admiration that one writes an appreciation of a personality such as the late Mr. Ratnasundram who passed away on April 8, 2015 at the age of 81 years.  Thambipillai Ratnasundram to give his full name, was born on November 15, 1933 in Ariyalai, Jaffna to a devoted and humble family.
Brought up in the peaceful Jaffna environment which prevailed those days, he received his primary education in Jaffna itself, but subsequently became a boarder at Royal College in Bandarawela, where as he often used to say, he spent a very happy and enjoyable boyhood.
From Bandarawela he came to Royal College in Colombo in 1945 to pursue further studies right through to the University entrance and from there he entered the University of Ceylon, Colombo in 1952. In the University he again showed his intellectual prowess when he passed out in 1955 with a First Class Honours in Science, a product of brilliant Professors such as Professor Eliezer and Professor Mylvaganam. He would have continued his post graduate studies and obtained further qualifications but for personal and family responsibilities he had to secure employment.
Mr. Ratnasundram had no difficulty in joining the Income Tax Department in 1956 which in those days was recognised as one of the highest ranking departments in the public service (perhaps next to the vaunted civil service). His career in the department was no less successful than his career in college and at University. He was recognised as a hardworking and brilliant officer and starting his career as an Assistant Assessor, he climbed up the ladder to become the Commissioner General in 1990.
In the Department he was well liked both among his superiors, colleagues and subordinates. He excelled in his work particularly in the Corporate Sector where he gained much knowledge and experience in company taxation.
One of his main achievements was the initiation of the decentralisation of the department when in 1963 he was the first to open the first Regional Office in Jaffna. This was consequent to a decision taken by the Minister of Finance T.B. Ilangaratne and made effective by Mr. Sittampalam, then the Commissioner. Mr. Ratnasundram was appointed as assessor in charge with M.G. Chandrasekera as his assistant. This experience helped him to administer bigger units in the department and finally the entire department itself.
After Mr. Ratnasundram retired as Commissioner General in 1992 his knowledge and experience was made use of by the Government when he became the Head of the Unit formed to inaugurate the value added tax (VAT) system into the tax structure. His services were further recognised as indispensable internationally outside the country as well when he was requested by the Commonwealth Association of Tax Administrators (CATA) to assist the government of Antigua in the West Indies to develop its tax structure and there he served for two years.
After returning to Sri Lanka he gave his knowledge and experience in taxation to organisations such as the International Fiscal Association (Sri Lanka branch) in which he was the Deputy Chairman, the Association of Past Inland Revenue Officers (APIRO) where he was the President for two years and the Sri Lanka Institute of Taxation.
His personal life was characterised by social activities as a prominent member of the Kinross Club, Bambalapitiya. He was not only an intellectual but a deeply religious person and never failed to engage in religious activities. He never missed going to the Kovil, in Kotahena every Saturday.
Such were the qualities of this gifted public officer, a friendly and humble character who never showed off in public the powers he wielded in his high post as Commissioner General of Inland Revenue. A personality missed by all his relatives, friends and associates and known to them as "Rat", may his "Atma" or soul rest in peace.
-D.D.M (Harry) Waidyasekera
---
Varsity Triple colours-man
M. Saeed Sulaiman
M. Saeed Sulaiman, project manager of the then Nylon Six Project of the Petroleum Corporation passed away last month at his Vajira Road residence, Colombo. He was a great sportsman during his University life, where he basked in glory as a triple colours-man, captaining Cricket, Hockey and Rugger.
A chemical engineer by profession, Saeed took up a bold decision in taking up the challenge at the Qatar Government Petroleum Corporation (AGPC), and accomplished his assignment winning the confidence of his employers in this desert land, during its early development in Petroleum resources. Saeed was a source of encouragement and inspiration specially towards the youth, which he amply demonstrated when he threw in his lot with Azahim Mohamed in ushering the Apollo era (formation of the Apollo XI Cricket Club in Borella) 35 years ago.
He excelled in both batting and bowling. He was a guiding force imparting coaching lessons to the young ones. He always felt elated when both his sons Reza and Reaz ensured their position in the team as the best opening batsman and best opening bowler. He was a genial gentleman and a great sociable character. None of us who associated with him so long will ever forget his pleasant demeanour, always wearing that sweet smile on his face.
He was a brother-in-law of Alhaj M.H. Mohamed, former Minister and Speaker of Parliament.
An octogenarian (85 yrs) at the time of his demise, Saeed Sulaiman leaves behind his beloved wife Mareena and two sons – Reza and Reaz and daughter Shaha. May Allah Subhanawu tha'ala grant him the highest felicity in Jennathul Firdous-Ameen!
-Alhaj A.H.M. Azwer