Wawrinka's breaks 'one-slam' jinx
Repeating Grand-Slam title wins!
View(s):
The multiple winner of Grand-Slams, one of the most talented and creative players of the post-war era and outspoken commentator of the game John McEnroe named USA's Michael Chang as 'One-Slammer'.  Michael Chang only won one Grand-Slam – the French-Open. When Croatian Marin Cilic won the US-Open last year, I heard a comment echoing the same sentiment. A former Indian Davis Cup player said in Colombo, 'I don't think Cilic will win another major title'. Up to date what he said has held true.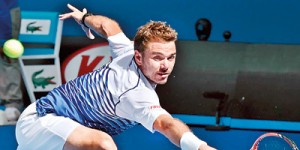 At present the challenge in international Tennis to reach the top, is extreme. Even in this extreme situation a good few have managed to remain firmly on top; Roger Federer, Rafael Nadal and Novak Djokovic among men and Serena Williams and Maria Sharapova, among the women. Asia's superwoman Li-Na of China won the French-Open but from then on, nothing happened for nearly two years until she won the Australian-Open just few months before announcing her retirement due to injury at the age of 33.
What does it take to break the one time Grand-Slam jinx? How good do players have to be, to repeat their performance? It is a riddle.
Wawrinka's history
Switzerland came into Tennis prominence with the performances of Heinz Gunthard in the 80s and was perpetuated to be a Tennis nation by the still active lady Martina Hingis in the 90s and the 'ever green' Roger Federer. Wawrinka from Lausanne came after Federer and like many other Swiss, was another mid one hundred players in the world ranking. While others faded away, Wawrinka's ranking progressed but only in numbers of ten and not as a bright shooting star.
He was destined to be in the shadow of the great Federer. When he won the first Grand-Slam the Australian-Open, he said 'I cannot believe this' and that was the truth. The comment also gave a hint as to how much his success was going to affect him. When we did not notice him in many of the final rounds for many months after the Australian-Open win, it showed the extent of the 'success-shock' he has experienced. This year no one predicted Wawrinka will be in the finals of the French-Open and more so, no one thought he would be the guy who will put a stop to Djokovic's 44 match winning streak.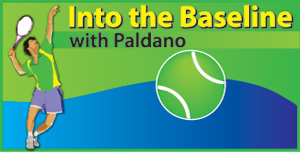 He got two boosts to resurrect himself from his 'success-shock'. Wawrinka along with Roger Federer won the Davis Cup for Switzerland in 2014. The media named him as 'Stan the man' for his Davis-Cup feat. It is accepted that Federer was in his fading years when Switzerland won the Davis-Cup and Wawrinka was named the hero who hit the home run. Many a reasons have come up to explain his 'absence' in the final rounds of events since his Australian-Open success two years ago. Mental issues were cited. Attitude, because of the way he dresses and the use of his own white towel instead of official 'logoed' towels also propped up. Often he could not finish matches even after achieving a strong position. That does not mean he was sluggish on court. In this situation one can consider his present coach, former Swedish seasoned player, Magnus Norman to be the second reason for his re-emergence.
Capability and coach Magnus Norman
Wawrinka did not do great this year but kept his performance kept him in the top ten reaching eighth position. In the 2015 French-Open, the first sign that showed 'Stan the man' is back, was his match against Federer in the quarter-finals. Wawrinka beat Federer without dropping a set. He hit 43 winners, broke Federer's serve 3 times and did not lose a single service of his own. To play at that level against a legend especially in a grand slam, one has to be very capable. Then, in the semi-finals he beat Frenchman Jo Wilfred Tsonga playing with an advantage in his own home grounds before his home crowd. Here Wawrinka showed that he has reached the 'zone' and it will not be easy to beat him on sand. Wawrinka's coach Magnus Norman is very unassuming in making his presence felt on the court side. So much so, only a few who have followed Tennis in the past would have recognized him. Norman will have to be given credit for bringing back Wawrinka. If not, although it cannot be stated for certain, Wawrinka would have gone out like Michael Chang as another one-Slam-winner.
At the very top of the ladder, unlike in an ordinary player development there aren't ten aspects to change. Probably one aspect, if not, at the most two or three could be touched without disturbing the player's 'comfort zone', especially in a player like Wawrinka. In such a situation, Magnus Norman cannot use 'hit and miss' methods in selecting the right one. Norman had to operate in a time-squeezed, minimal-action situation and be unerringly exact. That he did. He would have used every ounce of his experience and knowledge of the game to select the right ones in Wawrinka. This may have been the magic behind Wawrinka winning the second Grand-Slam, the French-Open. Magnus the magic man!
Will he win again?
Any answer on the issue of winning is best answered 'who knows'. Wawrinka is already 30 years old. This is his prime and does not have a track record like his countryman Federer. The top of the world ranking is laden with heavy weights fighting for the prized possession of being the number one in the world.
With Nadal no more in the top five of the world and Federer at two and not looking strong, the new challenge to Djokovic is going to come from Briton's Andy Murray, Japan's Kei Nishikori and certainly also from Stanislas Wawrinka. He has to show the 'jinx' is behind him to go for the prize of being the number one of the world. On the third week of June the All England Championships, in Wimbledon London will begin. Wawrinka will be under the microscope. Let me stick my neck out and say he might make it!
George Paldano, former international player; Accredited Coach of Germany, National coach, Davis Cup and Federation Cup Coach; ITF and USPTR; –gptennis.ceylon@gmail.com-