TEARS LIKE RAIN
View(s):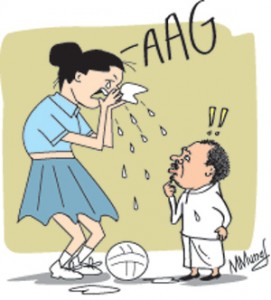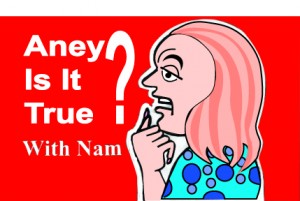 The top man in sport was tough this time. As a result tears flowed like rain from the eyes of a well-known player. The reason was that the Top Guy turned down the request to have her included in the team for a top World Cup down under in August. Representations were made by two factions of the game to have this player included due to the efforts she had earlier put in at international and Asian competitions. The Top Guy did not want any more interference. The team already selected will go to the contest. No changes. That is final!
MEETING HIS WATERLOO
An official, who had languished on the sidelines, yet drawing a thumping salary, finally met his Waterloo when he was stopped short on his tracks in the game played by willows. He was originally contracted to conduct an Indian style competition. But nothing happened and those who contracted him hoped that he would do something. But alas nothing materialised and he was cut down. He is now running behind VIPs in order that he may be reinstated.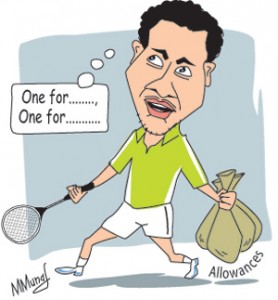 OH WHAT A SHAME!
Sports bodies which had not met the regulations of international bodies are gradually being cut down by them. The latest to face the axe is the game played with an oval ball. Apparently they have not met international regulations and so the axe is imminent. The letter to this effect is apparently on its way, according to insiders. What future awaits game now?
FAMILY AFFAIR?
Over now to the game played with feathers. This time a leading player has all his family members involved in the game. No one can say anything about the player concerned who is being paid a handsome amount for his services. But to have his entire family involved in the game and that too for certain allowances is now being frowned upon by officials of the game.