AC focuses on environment
View(s):

Celebrating the 'World Environment Day' which falls this month, the American Center screens in its weekly film screening will showcase 'The 11th Hour', a documentary film produced and narrated by Academy awarded Leonardo DiCaprio, on the state of the natural environment.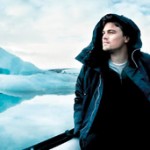 Directed by Leila Conners Petersen and Nadia Conners and financed by Adam Lewis and Pierre André Senizergues, and distributed by Warner Independent Pictures, the film features more than 50 of the leading scientists, thinkers and leaders of our time, from all over the earth to discuss the state of the world, of humanity and what we all can do to make a difference.
The film will be screened at 6pm on June 23 at the American Center auditorium, Colombo 3.
'Soylent Green' a 1973 American science fiction film directed by Richard Fleischer and starring Charlton Heston, Leigh Taylor-Young, and Edward G. Robinson will be screened at 6 pm on June 30 at the American Center auditorium
Loosely based upon the 1966 science fiction novel Make Room! Make Room! by Harry Harrison, the film won the Nebula Award for the Best Dramatic Presentation and the Saturn Award for Best Science Fiction Film in 1973.
It combines the police procedural and science fiction genres, depicting the investigation into the murder of a wealthy businessman in a dystopian future suffering from pollution, overpopulation, depleted resources, poverty, dying oceans, and all year humidity due to the greenhouse effect. Much of the population survives on processed food rations, including "soylent green".