Mystery deepens over Shiranthi's Prados
View(s):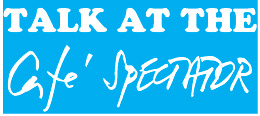 An accident in the south involving a Prado SUV bearing unauthorised red licence plates on June 9 is baring some stunning details.  Last week, former President Mahinda Rajapaksa admitted that "this vehicle was one among many imported duty-free into the country by the World Food Programme in the wake of the 2004 December Tsunami. They were released immediately to the WFP for emergency relief work with red number plates that authorised the use of these vehicles without being registered with the RMV. In 2012, Siriliya Saviya (headed by Shiranthi Rajapaksa) received two of these Prado vehicles bearing red number plates CR 109 and CR 114."
Rajapaksa added, "However, Siriliya Saviya was not able to get these two vehicles registered, due to the heavy import duties imposed by the Customs Dept. Hence the two vehicles remained unused for the past three years and were parked in a land in Weeraketiya. No one had been authorised or given permission by Siriliya Saviya to use these vehicles for any purpose. The Prado that met with an accident was not a vehicle belonging to the Presidential Secretariat as some have alleged….."
This week, Angeli Mendoza, Communications & Social Media Officer of the UN World Food Programme, Regional Bureau for Asia located in Bangkok, Thailand, told the media: "The WFP was authorised by the Sri Lankan authorities to transfer ownership of these duty-free imported vehicles without actually paying any dues (customs duty, VAT etc ). It was not the responsibility of the WFP to pay these dues to the state and that it was the responsibility, indeed the legal obligation, of the recipient to do so." Why then did the Siriliya Saviya not carry out that legal obligation?
That begs answer to another question – Why did not the WFP first determine whether Siriliya Saviya had the financial capability to pay the different dues including Customs Duty, VAT and other charges before donating the vehicles to it. Did the WFP hand the vehicles over only because this NGO came under the former first lady? The statement admits that Siriliya Saviya was unable to get the two Prados registered due to the "heavy import duties imposed" by the Customs Department. Otherwise, Was not the WFP imposing a financial burden on a cash-strapped NGO? On the other hand, FCID detectives who are probing Siriliya Saviya say the NGO held a bank balance of more than fifty million rupees.
There are more revelations. The Presidential Security Division (PSD) is now conducting an inquiry into how one of its personnel drove the Prado when it met with the accident. According to his statement to the Police, the driver had picked up three other 'unknown persons' from the Tangalle town and they were travelling when the accident had occurred.
---
Youth says Namal's gold was only brass
The Northern Provincial Council (NPC) together with the Mullaitivu District Secretariat organised a mobile service this week to resolve common issues.
What turned out to be unusual was a written complaint. A youth, who had undergone the previous Government's rehabilitation programme claimed that after they were released a ceremony was held to give 53 couples away in marriage.
The chief guest at that occasion was Namal Rajapaksa, MP. Each wedded couple was given a gold chain.  They were told that each chain was made from one sovereign. They were also given an assurance that land to resettle and a livelihood would be provided to them, the youth complained.
He said the promises to provide land and a livelihood were not fulfilled. In addition, the youth said he was shocked to find the chain was only gold coated and was made of brass.
What a way to win friends and influence people?
---
Cabraal back in Facebook battle
Former Central Bank Governor Ajith Nivard Cabraal waded into a controversial debate this week on the Facebook page of a Colombo-based foreign correspondent.  The journalist reposted a story on his news feed titled "Mahinda has assured he will stop all corruption if he comes back to power: Tissa Vitharana".
This prompted Mr Cabraal to rant that the Central Bank's recent bond scandal was the "biggest-ever corruption in the history of Sri Lanka" that had, by now, caused a loss of over Rs. 52 billion, with losses mounting every week. He also accused Prime Minister Ranil Wickremesinghe of being "in deliberate denial" and "of actively participating in the cover-up" (although how it is possible to be both at the same time is a mystery only Mr Cabraal can solve).
The foreign correspondent hit back saying that the previous government was too arrogant to even refer some of the "biggest-ever corruption allegations" to a committee or to the Committee on Public Enterprises (COPE). He also said that media "hardly reported those allegations and experienced the difficulties in reporting negative news".
"Everybody now talks and reports about the cenbank (sic) bond scam because nobody is in fear of consequence of speaking against those who are in power". COPE was presently investigating the bond issue, he said. If there was a cover-up afterwards, then the Government must be held to account. But if top officials of the previous regime were clean, he added, "they should clear their names from all the allegations rather than doing their best to sabotage those probes."
The online debate went on, with three others joining in. Mr. Cabraal railed against the "so-called international media" and the "West-controlled system". He accused the correspondent of holding "very strong anti-MR" (Mahinda Rajapaksa) and "pro-RW" (Ranil Wickremesinghe) views. He also offered to answer all allegations in a public debate to which he has invited Mr Wickremesinghe.
Mr Cabraal was then asked, "What if the PM does not give you the debate? Then will you stay silent or tell us the truth behind these allegations? Is there a deadline after which you will address the public?"
He replied, "I have addressed all the issues raised and my responses are in the public domain. Persons who wish to find out the truth about those allegations should refer to those responses, without insinuating that I have stayed "silent". In the meantime, my offer to debate the PM stands, and it would be good from the point of view of transparency and good governance, if the governance activists could persuade the PM to participate in the debate with me. So that ALL issues, including the massive BONDSCAM that took place in the first 50 days of the new government and other economic issues could be discussed comprehensively, in full view of the country."
---
Top level changes in Police
Senior Deputy Inspector General Gamini Navaratne has been granted an extension of service for another year.
SDIG Navaratne, now DIG (Administration) and the virtual number two in the Police Department, was to have retired in July.
Promoted as Senior DIGs this week are Ravi Waidyalankara, now head of the Financial Crimes Investigation Division (FCID) and Ravi Seneviratne, head of the Criminal Investigation Department (CID).
---
Rupavahini not your private theatre, Mr. Chairman
Film director Somaratne Dissanayake, the new Chairman of the Sri Lanka Rupavahini Corporation, is unabashedly using the State television channel for self-promotion. One of his films is screened every Friday night on the "Sala Roo Siri Sara" segment of Rupavahini. A cursory glance at the station's programme lineup showed that Mr. Dissanayake aired his production "Saroja" on June 5; "Punchi Suranganavi" on June 12; and "Sooriya Arana" on June 19. Another production, "Samanala Thatu", is scheduled to be screened on June 26.
Earlier this year, it was reported that Mr. Dissanayake would sell sole media rights of all his films to Rupavahini, thus ensuring that these are repeatedly screened on the public-owned television station. Mr. Dissanayake's wife, Renuka Balasooriya, has also worked her way back into the lottery programmes she once hosted on Rupavahini. She had been absent for many years. It is strange that proponents of the "Yahapalanaya" gimmick have not commented on these clear conflicts of interest.
Meanwhile, television circles are abuzz with the news that, not long after Mr. Dissanayake became Chairman, a tele drama produced and directed by Nadeeka Chandrasekera was abruptly cancelled. Nadeeka, a popular actress, had openly supported former President Mahinda Rajapaksa.  The drama, titled 'La Sanda Pamula' apparently did not attract sufficient advertisements. Not as many, one assumes, as Mr. Dissanayake's old films do.
---
Drinks and dinner but no dissolution news at PM's party
Some 150 persons from the media mingled with each other at a drinks and dinner party at 'Temple Trees' on Tuesday night.
It seemed a major public relations drive by the Prime Minister's Secretariat, particularly, in view of the impending parliamentary elections.
Most of the media personnel were attracted by stories along the grapevine that Premier Wickremesinghe, the host, was to make a statement on the dissolution of Parliament and impending elections. They had arrived early, but found their host was yet to come.
When he arrived somewhat late, Mr. Wickremesinghe went from table to table talking to the print and electronic media personnel. There was a rush from those who report on others to have their photographs taken with the Premier. A few of them later buttonholed him. He answered a few questions. One asked "when will Parliament be dissolved?" The Prime Minister, in all seriousness, gestured with his arm to an aide. He came dashing towards him. Then he declared "can you get President Sirisena on the telephone and put him on to this person." He told the journalist "you can ask him the question." The Premier spent a little more than half an hour with the media representatives and withdrew. None of his other ministers was present. The party continued with recorded music. There were enough noodles, chicken, TVP protein and Mongolian rice, which formed the main course.
---
CID WiFi shockwaves at Rajapaksa residence
There were shockwaves for close allies of former President Mahinda Rajapaksa. Western Provincial Council Chief Minister Prasanna Ranatunga was trying to switch his Apple iPhone to a WiFi connection. He was at the Mirihana House where Rajapaksa is now staying. Among the WiFi connections available that showed up on his phone was one which bore the CID name on it. He showed it to those present and was asking how it could come about.
---
Basil at Durdans
Former Economic Development Minister Basil Rajapaksa who was released on bail has left the Merchant's Ward of the National Hospital. He has instead entered the Durdans Private Nursing Home.