Officials gearing to go 'Down Under'
View(s):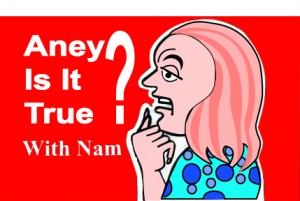 Even before a key competition could be held in July 'Down Under', the officials list has been finalised. How come there are those who had nothing to do with the game also been included in the tour party. The team which is a blend of youth and experience is hard at practice under the watchful eyes of the new coach, but what about the officials, who can vouch for them?
Robbers living in style?
The 'refas' were shocked when they realised that their bags were ransacked and stuff stolen while they were on the field. It was later revealed that it was not only the 'Refas' but the players too had lost stuff.
The silver line was that the organisers realised and accepted responsibility in Buckingham Place style and immediately replaced in cash the equivalent of what was lost. The downside is that this may have been done by the 'sicca' types who were to provide cover to the referees.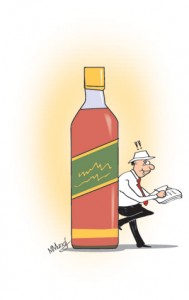 Peculiar situation
A three man committee has been appointed to probe into the activities of a sports body but when this committee approached the body concerned to find out what had really taken place, they had been provided with false information. If this is the attitude of the sport concerned, how can an inquiry be held? This is the situation faced by the probe committee. How or who can settle this matter?
The ball change
A situation has arisen where certain match officials had hidden the fact that a match ball was scratched by a touring team in Dambulla. They had hidden this information for fear that they will be questioned about this situation and they will be hauled to task. The visiting team has gone back to their country and the situation can never be raised again as the local team had changed the ball so that no tell-tale stories could be raised before the tour ended.
The big divide
Even before the mystery that surrounded women cricketers could be solved, another crisis has hit the team. This time it is alleged that there are two camps in the side. This time a former skipper is trying to divide the team so that she can make a comeback. This is causing quite a few headaches to the present captain who had done a good job so far.
Bottle power
There is a big tussle between officials who are to stand at key games. One such official alleges that the 'bottle' has a big say in these matters. What he means is that if the big official who makes the decisions who should stand is treated well, the officials concerned will get the opportunity to stand wherever they like.