'Japanese Fair': A unique Cultural experience at Waters Edge
View(s):

Stemming from the notion of cultural awareness and community enriching, Water's Edge will introduced the first Japanese Fair in Sri Lanka inclusive of Japanese workshops and demonstrations on 13th of June starting from 4.00pm onwards at the Grand Lawn. This entrance free event promises a fun filled evening for families and enthusiasts of Japanese food and culture.
With the strength of a variety of Japanese associations including the Japanese Embassy in Sri Lanka, the Sri Lanka Bonsai Association, Ikebana International, Origami Folders Association, Budo Culture Research & Training Institute, Aikido Association and Ginza the Japanese Restaurant, 'Japanese Fair' is bound to bring an unique experience. The inaugural event will be spearheaded by  Thilanka Muthukumarana, Director Sales & Marketing under the guidance of Rohan Fernandopulle -General Manager of Water's Edge, along with the expertise of Richard Balasuriya' owner of Ginza the Japanese Restaurant.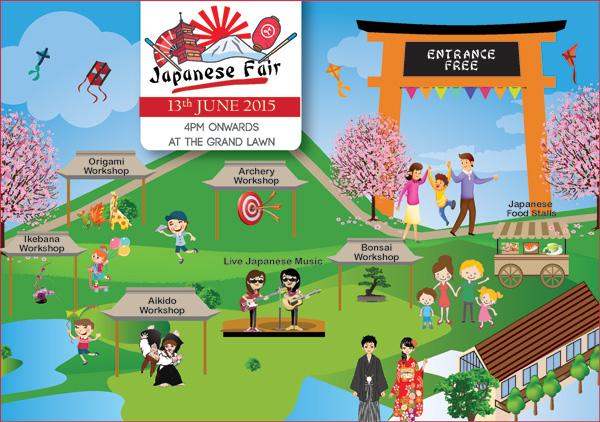 'This is a unique experience created by Water's Edge together with Ginza the Japanese Restaurant as annual event for the community to be enriched by the knowledge and experience of another culture as an example the Bonsai workshops and Aikido demonstrations are uncommon experiences in Sri Lanka and we hope this kind of exposure would lead to  the birth novel trends for everyone to experience and enjoy' said Rohan Fernandopulle, giving more meaning to the wonderful experiences in store. Anticipate a variety of activities including, Archery, Origami, Ikebana demonstrations, Sushi making, Aikido demonstrations all evening including  live music by a Japanese chorus group and 'Taiko' group between 6.45 – 7.30pm.
'Experience the interesting demonstrations, participate in the workshops, strike up a conversation with interesting people. Tantalize your taste buds with the delicious food & beverages against the picturesque backdrop of the grand lawn with spacious green pastures. Make it a family event and be lucky enough to take home a little bit of Japanese culture along with a lifetime of wonderful memories with your family and friends' added GM fernandopulle.
Call on 0112863863 for more information