Janakaraliya drama goes to Kolcatta International Theatre festival
View(s):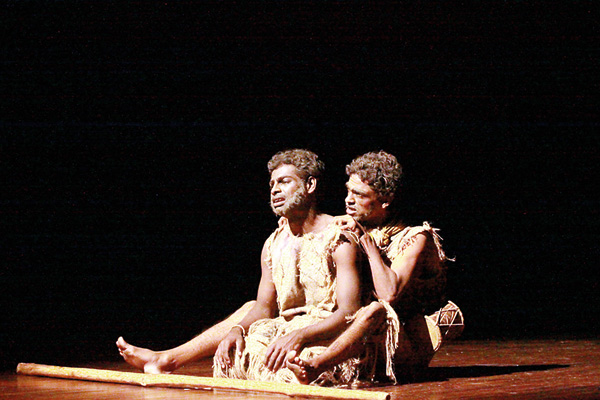 "Payanihal" a Tamil language drama produced by Selvaraj Leelawathi and Ronika Charmali of the Janakaraliya drama institute conducted by Parakrama Niriella, has been selected for "Kalidi Batrajon" International theatre festival to be held fromJune 4 to 10. in Kolkata.
"Payanihal" is the Tamil translation of "Kora saha Andaya" a drama written by Dr. Dharmasena Pathiraja. The characters are played by Thiyagarajah Sivanasen and Rasaiah Loganathan while lighting is by Ajantha Shanthakumar. Costume designing is by Inoka Lankapura and make up by Palitha Abeylal.
"Payanihal" was adjudged the best drama and won many awards at the national youth drama festival in 2011 and State Drama Festival and also was staged at the Youth auditorium at the city of Biskek in Kyrgyzsthan under the cultural exchange programme in 2011. It also represented Sri Lanka at the Delhi international theatre festival in 2012. This drama will be staged at the Kolkata international theatre festival on June 7.