The shining light behind Titus Stores
Kumudini Hettiarachchi in conversation with Joe Theodore De Livera, the multi-faceted businessman who has successfully dabbled in many things
View(s):
The interview is over. We have chatted about this and that for over three hours on a Monday morning in his beautiful home set amidst a large garden in Colombo. Was it too long or too short for a colourful personality that is this octogenarian?
Initially, we sit on the lush lawn surrounded by large trees and hedges and then move into the hall bordering a meda-midula with a pond and more trees, to be served with delicious slices of home-made cake and steaming cups of tea. Finally, we tread upstairs to the large book-lined study, after spending a little time on the balcony, taking in the exercise equipment that he uses and also the view of the surrounding landscape.
Were three hours adequate, we wonder as we leave, to encapsulate the multi-faceted life of this person who has dabbled in many things, very successfully, with trust in God and the murmured whisper of "Thy will be done".
Where do we begin – this is the question we grapple with. May be it would be best to begin with the well-known facets of his life, moving from the known to the unknown.
We have concluded this long interview while also taking photographs of none other than 85-year-old Joe Theodore De Livera in his home down Ananda Rajakaruna Mawatha, Maradana, with an "exquisite" view, in his own words, of Campbell Park.
This is the man, having taken over the 'legend' of Main Street in bustling Pettah, 'Titus Stores' set up by his father back in 1924 — to import and sell the first incandescent lamps, from which the name of the store came about — lifted it out of the dumps and also successfully steered it through turbulent times generated by mushrooming modern stores.
Having to weave in many strands to showcase the rich tapestry of Mr. De Livera's life, we begin at the beginning. Joseph Michael De Livera, a teacher, had strong views on how to bring up his one-and-only son (there is one daughter too), while mild Mary Theodora never opposed his will.
So it was to the boarding of Holy Family Convent, Bambalapitiya, that Joe was packed off to from their home in Negombo at the tender age of five. In his father's mind it was the "best" he could visualize for his son. At 85, his childhood may be a dim memory, but to this day, there is a tinge of sadness as Joe says "it was a terrible thing for a child" for it cut-off his closeness to his parents. He found comfort in singing and Mother Gonzaga recognized his "lovely voice" and got him heavily involved in choral activity.
Next it was a few years at Maris Stella College, where his father had been a teacher, followed by the family moving to a rented home on Gregory's Road, while young Joe was bundled off to boarding school once again, this time at St. Joseph's College, Maradana. Silently the tears would flow, as he longed to be in his own home.
With World War II breaking out, the family once again went back to their Negombo home, with another stint at Maris Stella College for Joe, followed by more years at St. Joseph's College, Maradana. The Race Course was an airstrip, there were Royal Air Force personnel at St. Joseph's and once the war had stabilized, the Josephians were at their lessons in pol-athu classrooms put up in the premises of Aquinas College.Incidentally, the De Livera family's Negombo home in Thammita is now St. Joseph's Home for the Aged with 135 elderly.
While the routine at college was daily mass and communion and lessons, he also came under the powerful influence of Fr. Ignatius Perera (who would later set up the Radio & Electronics Laboratory, the first of its kind in Asia) whom he "revered". Although erudite Fr. Ignatius, a scholar in Latin and Greek with a flair for music and singing, did not teach impressionable Joe, he opened up a way of life for the boy, making him the first chorister of the Catholic Choral Society for he had "absolute pitch". His profound influence made Joe's love of music blossom.
Singing and music were not Joe's only passion as a boy of about eight but also photography, starting with an unwieldy box camera – a Kodak Brownie which was "a real black pettiya". (See box)
When asked how that interest developed, there is wry humour as he points out that "maybe it is a matter of the mind" as his parents were both "amusical and aphotographic". Although he was not a graduate in science, law or engineering, he says that he has a very broad mind.
There is a pause in our conversation as he pulls out his I-Phone from his shirt pocket and says "this is of course far better" for taking photographs and also waves goodbye to wife, Hermie, about whom he speaks with much pride. "She is a science graduate," he says, adding that she is a good wife and mother and fantastic cook, going on to explain how she hosted a Soroptimists' meeting just a few days before, proof of her efficiency.
Both of them have green fingers, he laughs, while his wife has her very own bonsai garden and he also turned architect to come up with the "bold concept and design" of their home which had been admired by renowned architect Geoffrey Bawa.
As he himself says he was born with a silver spoon in his mouth and a big businessman he may be as head of Titus Stores, the running of which he took over in 1965, but his track record is impressive. He had managed the family's dairy farm with 2,500 Milch cows on 685-acres in Chilaw as a young man, with a bowser of milk being supplied from there each day to the Milk Board. This was until the government took over their land in 1972, ending the dairy business.
A strange mix it would seem, for Mr. De Livera had also ventured out to sea, being the pioneering entrepreneur to introduce the first trawler in Sri Lankan waters, initially in Pesalai, Talaimannar, and later in Kalpitiya.
He makes a point to mention that in those days he spearheaded resistance to Indian fishermen entering Sri Lankan waters, referring to the crisis between the two countries in recent times.
His Ceylon Seafood company boats were trawling around two tons of fish including thoru, moru, thalapath, koppara, loads of small fry and about 50 kilos of prawns per day. However, with the activity of the Liberation Tigers of Tamil Eelam mounting around Wilpattu and one of his boatmen being killed by them and also threats from the Janatha Vimukthi Peramuna increasing around his factory in Negombo, Mr. De Livera had handed over the entire project to the navy, shifting his focus to Kokkadicholai in the east.
It was another landmark achievement for his new company, Serendib Seafood, for it was the first to freeze and export shrimp. "I started Sri Lanka's first aquaculture project," says Mr. De Livera, going back to the 1980s when he would be shuttling between the shrimp hatchery at Pitipana, Negombo, and Manmunai, near Kokkadicholai.
As the post-larvae mortality rate was high when transported by road, he used the Cessna 177 which he had bought for quicker transport between Katunayake and Batticaloa.
This project too had fallen victim to the bloody conflict raging in that area, with 27 of his workers being shot.
These tragedies were the "biggest shock of my life", he says sadly.
The rest is history.
But the different corners of his study with an attached 'dark room' where lies old cameras, meanwhile, provide ample proof of Mr. De Livera's wide and varied interests.
Self-taught, sans degrees he may be, but the microcosms represented in the study indicate the rounded personality that he is………….avid reader with more than 5,000 books on the shelves, businessman, photographer, dabbler in homeopathy and adoring grandfather. For amidst the line-up of accessories he needs for his daily work and relaxation, pride of place is being shared by lots of toys to keep his little five-year-old granddaughter entertained whenever she drops by.
From hobby to veteran
Work apart it is with a lot of passion that Mr. De Livera reverts to his pet subject – photography and the Photography Society of Sri Lanka.
He is the senior-most member of this 109-year-old society founded in 1906 to promote photography as a hobby, art and craft and now guides its destinies as its Patron. 
His journey behind the lens and the society's history seem to be inextricably-linked. We learn that the society had been set up as the Amateur Photographic Association of Ceylon by Henry Lorenz Wendt, father of the famous Sri Lankan photographer, artist and musician Lionel Wendt. Later it had been renamed and revamped in 1934 by Lionel Wendt with like-minded people. Those whose contributions that have made the society what it is today include P.J.C. Durrant, B.G. Thornley, Joe De Livera, B.P. Weerawardena and D.C.L. Amarasinghe who would meet at Wendt's home to pore over and discuss at length the images captured by them.
Mr. De Livera launches into technical details of the cameras cradled by him over the years, starting with the Kodak Brownie Box, then a Kodak Folding Camera which was an improvement on the Brownie as it had a lens with a variable aperture and shutter and later a Rolleiflex. Next it was the Leica which he purchased in Zurich, Switzerland, while on a trip to Europe with his father after he had seen Thornley sporting one and he had read about "this revolution" in photography which could produce the 35-mm film format.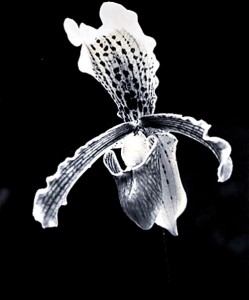 "It was BG (Thornley), as he was known, who introduced the Leica to me although it was Lionel Wendt who first introduced 35-mm photography and the Leica to Ceylon some time before World War II," says Mr. De Livera in a piece written by R.H. Samarakone, himself a member of the society in 'Legends', a series in the society's newsletters featuring senior members.
"It was after BG brought his Leica II to Ceylon that photographers like me realized the potential of this incredible camera and the 35mm format which later caught on like wild fire," he adds.
Among the very important persons who purchased a Leica was Prime Minister Dudley Senanayake who joined Mr. De Livera on sojourns around the country clicking snapshots in the 1950s which the latter would develop and print in his darkroom, as he had begun film-processing in a 35mm developing tank brought back from England in 1947.
Experimenting with the Leica, he had also found that it could be used for 'Macro Photography', samples of which he shows us in his study.
Realizing that 35-mm cameras were not available in the country, Mr. De Livera had imported and distributed through Titus Stores the Balda camera from Germany in 1955 which was "relatively cheaper" than the Leica, with one of his first customers being visionary science fiction writer Sir Arthur C. Clarke.
Technicalities flow forth on how Mr. De Livera, much later in the 1990s switched to Digital Photography with an Olympus 1.4 Mega Pixel Camera and more recently a Canon SX 20 IS.
A fitting tribute is paid to Mr. De Livera by Mr. Samarakone when he states: "Keeping abreast with the development of camera technology and having used many of the top of the range equipment of each era, he is one of the very few of the senior photographers who took up digital photography at an early stage of its introduction in 1995. Having experimented with various types and styles of photography, he is considered as one who excelled in macro photography in the early days."
Next he touches on the nomadic lifestyle of the Photographic Society until it found a home at the Lionel Wendt Art Centre, having travelled full circle.
The early meetings of the society were held on the first Monday of the month at Lionel Wendt's house on Guilford Crescent, says Mr. De Livera, who had joined the society, on the invitation of Quintus Fernando, a university lecturer, a few months after the death of Wendt in 1944. The meetings continued there even after the death of Wendt until the old house was demolished to make way for the Art Centre.
It was then that the society moved from place to place, gathering in a small room behind the Planters' Association of Ceylon (the current premises of the Cinnamon Grand Hotel) on Galle Road, moving out when the Ceylon Petroleum Corporation took over this premises; homeless for awhile; then the Young Men's Christian Association in Fort; thereafter Mr. De Livera's Dad's residence, 'Rendlesham' down Stafford Place (now known as Sri Vipulasena Mawatha), Colombo 10; and finally a permanent home in the newly-built Lionel Wendt Art Centre.
Giving his input during the construction phase, it had been Mr. De Livera who suggested a solution to the lack of ventilation in the society's meeting hall, a line of windows at the top around 15 feet from the ground which could be opened and closed by fixing a thick string. "These are still there," he adds.