Appreciations
View(s):

DR. H.W. JAYeWARDENE QC

An advocate par excellence 

Twenty-five years ago on April 19, 1990 Dr. H.W. Jayewardene, QC, a colossus in the legal profession, passed away whilst on a visit to India. It was the end of an innings of a great legal luminary Sri Lanka had produced. It was a loss not only to his wife Claribel, son, daughters, in-laws and grandchildren but to the legal fraternity at large.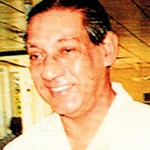 Dr. H.W. Jayewardene was an advocate par excellence, and at the time of his death, had completed 49 successful years at the bar. Born to a family of lawyers Dr. H.W. Jayewardene was conferred silk at an early age. Fame and success came to him within a short period with hard work. The civil law was his forte and the later years of his practice was dedicated to the appellate courts where he excelled in every case he appeared. The law reports of Sri Lanka and England bear ample testimony to his brilliance.
The legal fraternity of Sri Lanka owes a deep gratitude to Dr. Jayewardene for his contribution to the legal profession in many ways. When the Bar Association of Sri Lanka came into being in 1975, he was its first president. When there was a move by the then government to shift the courts from Hulftsdorp to Bambalapitiya, it was Dr. H.W. Jayewardene, an energetic lawyer who steered the opposition with success. He was instrumental in getting the Government of China to construct the Superior Courts Complex in Hulftsdorp which to-date houses the several appellate courts, the Supreme Courts, including the ceremonial Supreme Court, the judges' chambers, the Ministry of Justice etc. Even the trees that stand in the Superior Courts complex were planted under the strict stewardship of Dr. Jayewardene. Many others in his position would have wished to get their name inscribed in a prominent place in the Court Complex for posterity, but not he. Dr. H.W. Jayawardene, QC, was a true leader of the bar.
Dr. Jayewardene was a keen student of the law and a great teacher who was always willing to share his knowledge with fellow members of the profession. The large number of lawyers who learnt the intricacies of the law in the chambers of Dr. H.W. Jayewardene, includes judges, politicians, Prime Ministers, senior practitioners, President's counsel and several others. The high calibre advocacy, meticulous chamber work and academic approach to any legal issue are some of the lessons Dr. Jayewardene imparted to juniors under his wing. As a lawyer who started my career at his chamber we were well aware of the hard work put in by Dr. Jayewardene to his clients' cause and in several cases without any payment, pro-deo. Dr. Jayewardene enjoyed working with his juniors in chambers and in courts and ensured that they were well equipped to be exemplary in the profession.
The other contributions made by Dr. Jayewardene to the country were not limited to the legal field. He held several important posts in the public and the private sector including Chairman of the Sri Lanka Foundation. He also led the team that participated in the Thimpu talks in order to reconcile the burning issue of terrorism at that time. He was a perfectionist and his achievements are far too many to mention in an appreciation.
He was a true Buddhist who followed the percepts of Buddha in his own quiet way. Dr. Jayewardene was a devoted husband and wonderful father.
It is said that writers leave behind their books and teachers leave behind their students. It is a fact that Dr. H.W. Jayewardene, QC, has been a large hearted man and a great guru to several in the legal profession.
May he attain Nirvana.
-Harsha Cabral
Britto Motha
Adieu to my gentle Daddy No. 2
It is ironic that I should pen this appreciation of my father-in law, for the first time referring to him as my father-in law. I have wholeheartedly always called him Daddy No. 2. It was on a Saturday, March 31, 1990 that Dilip and his parents visited my family for the first time to seek permission for our marriage. I have known and loved 'this dad' of mine for the last 25 years.
Britto Motha and Therese Motha became my second set of parents the very day I set eyes on them. The caring and sharing interactions they had with me the first day of our meeting remained the same to date. They never were any different to my parents. They looked different in their physical frame, but shared similar values and virtues as my own parents. They cared for my wellbeing and loved me as their own. They made many a sacrifice to make my life comfortable. Though, I may not have been the ideal daughter to them by worldly standards, they volunteered to be my parents without any hesitation.
Dad was blessed to have shared 66 years of marital bliss with his 'bestest friend'. He celebrated his 90th birthday in the presence of a large gathering with the special anointing of his Creator.
The first striking personality trait of Daddy No. 2 was that he was too gentle and soft-spoken. He was very meek and mild that one would never imagine that he had such an immense command in life. His leadership and guidance were sought by all who knew him.
Dad chose to befriend the lowly and the down trodden. He was a friend to the paper seller, the street vendor and the trishaw drivers. Dad never entered a place without placing a grateful pat on the security guard who opened the door for him. He was often seen sharing jokes with the janitors who came to help in the household chores. I saw him as a genuine human being when he shared their burdens. I saw his leadership when he chose to work hand in hand with them. He stood by the gardener and would pull a twig or two to ease his task while sharing with him the many anecdotes of life.
Though slight in appearance, his heart remained strong for anyone to lean and weep. He gave a patient hearing to the woes of the world. Neither age, nor language barrier could bar him from consoling the needy. He was a friend to the tiny tot as well as to the octogenarian. This was one of the greatest bonds I had with him. We both were involved in social work. In his own gentle nature he imparted his knowledge to me.
Dad had the habit of calling me over the phone at odd hours. "Britto here… how are you?… I have been thinking of you…" he would say, never referring to himself as Dad. He spoke the same words on my birthday which was his last phone call to me. Dad had a file in which he carried some of my published short stories. He took pride in sharing them with his friends. He never forgot to pass to me their criticism and suggestions.
Dad was overjoyed when we purchased our new home. He loved gardening, and when he came on the 'inspection visit' prior to our purchasing the building, he gave many an instruction to beautify our garden and later sent us flowering plants. He enjoyed sitting in our hall to watch the sun's rays. We have a sitting area which has a picturesque sculpture and a water fountain, this was his favourite place in the mornings and in the evenings he sat on the verandah to watch the birds, squirrels and the butterflies.
The last time I met Dad was at Sharmini's birthday. After the family meal Mom spoke to me about a book she had, titled "Heaven is for real". Dad listened patiently as she described the contents – in his usual stance – seated sideways with his arms folded. I do not know whether he was picturing himself in the arms of his Creator just the way the young boy had described his experience in the book. Since I was to take up a new assignment with a new employer the next day, I had to leave early. Daddy as usual cupped my face in his palms and kissed me. He walked us to the car and waved till we took the bend. Had I known that it would be the last time I would be meeting this gentle giant on earth, I may have chosen to remain in his cupped palms for a few more extra minutes…
Dad, I remain till I meet you and our loved ones in that well-maintained garden.
-Niranjali Ramiah Motha
Hema Jayasinghe
Leading by example
There are those who are charismatic and those who look regal, and then there are those who exude a certain warmth and command respect; but it is not too often that regality and warmth can be found together. Mrs. Hema Jayasinghe to me was a perfect example of someone who possessed all these attributes, and I am sure thousands of other Visakhians (and non Visakhians) will agree.
I first came to know her as our principal in Grade 6; and at 12 years we looked up to her with awe. Unfortunately, we had her as our principal for only three or four years of our wonderful school life, as she went on to become a Director in the Ministry of Education. But, despite the fact that she led us as principal for only three years and that too being several decades ago, I found myself being spurred to express a few thoughts.Attending her funeral the other day, the first thought that came to my mind was how she as Principal seemed to have had that ability to elicit good behaviour by encouraging students to act according to their own higher conscience rather than by wielding the stick; -a valuable quality for any mother or an educationist. It was perhaps a result of her being a true "practitioner of what she preached" in her life, of leading by example and not mere charisma.
May her journey in Samsara be short but until then, she be born amongst us!
-Lekha Ratwatte
RANJIT SWARIS
He was kindhearted, charitable and helped many fellow Sri Lankans
Ranjit Swaris, who passed away at age 80 last December, was one of the pioneering expatriates who left Sri Lanka way back in 1969 to explore what was then unchartered territory: the United States.
While most Sri Lankans struggled to find comfort in UK, the colonial mother country, Ranjit headed towards New York arriving on a wintry February night just as snowflakes were falling on his brother's driveway in Long Island welcoming the old Benedictine with a record 26 inches of snow the next morning.
The founder Secretary of the Sri Lanka Association of New York (SLANY), Ranjit was the quintessential host who charmingly played the role of guide, philosopher and friend to dozens of Sri Lankans, specifically students, who initially found themselves lost in New York city's famed urban jungle.
At his apartment, first in the borough of Queens and then the Bronx, Ranjit was known to host endless weekend dinner parties displaying his talent for excellent cuisine in a city starved of Sri Lankan restaurants in the 1970s.
A patriot to the hilt, he was quick to respond to unfair reporting of Sri Lanka in U.S. publications constantly challenging and berating newspaper editors – while forming an association titled Sri Lankans Against Media Misrepresentation, with the appropriate acronym SLAMM.
When an American once asked whether Sri Lanka, like India, was a country full of snakes and snake charmers, Ranjit sarcastically responded to the stereotyping: "Yes, the snakes walk on the right side of the road and we walk on the left."
And that was when a socialist, left-leaning government was in power in Sri Lanka.
Ranjit was first a student and later a teacher at St. Benedict's College, Kotahena, before he ventured into the US.
His first job was at Equitable Life Insurance Society where he worked in New York, California and Chicago, Illinois. He subsequently worked at Beth Israel Medical Center in New York until his retirement at age 65.
Ranjit was also an active founder member of the Old Ben's Association in New York, raising funds for his alma mater. He was the first and only vice patron.
He was kindhearted and charitable and helped many fellow Sri Lankans over the years.
Although he relocated to Florida, to be near his brother and nephews, he never lost his love for New York until the day he died, with the lingering thought he was still in New York.
He is survived by his brother Lakshman, sister-in-law Phyllis, nephews Scott and Chris, and was great Uncle to Kannon and Alexandra Swaris. He had numerous lifelong friends who will surely miss him.
A memorial service is scheduled to be held at a later date in New York. And in keeping with his wishes, his ashes will partly be spread across the Hudson River in New York city and the remaining ashes buried in Sri Lanka, alongside his mother and brother.
-TMD
THERESE SOMANADER
A lady with a golden crown and our family's pride
August 16, 1994 was a day when curfew was declared in the country and you were laid to rest amidst a large gathering in spite of the uncertainties.
Twenty long years have now passed by but you still remain an amazing mother being a shadow in my life.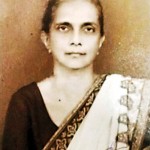 You were a symbol of sacrifice. You were a mother who was dedicated to your family. You kept us together with your enlightening words of wisdom.
You always valued being human and readily faced whatever obstacles for the wellness of others.
You touched the hearts of many students with your teachings at my alma mater St. Joseph's College, Colombo. They rallied around due to your kindness and your motherly approach to their problems.
You were a regular short story writer to the newspapers. Most of your stories intricately narrated your real life which were lessons to us.
I still treasure your writings bringing back past memories of your life when I face difficult situations.
You were gentle and graceful in demeanor, liked by many.
You earned respect by your deeds and never demanded it from others.
You never liked to be prominent. But always stood for fairness and justice; simplicity was your hallmark.
In your sickness you nurtured us without thinking of yourself. Death was so swift; God snatched you away and relieved you of your suffering.
God the Almighty took you to his care to be exalted in his kingdom as you were always humble in worldly life.
We thank God for giving you to us and showing us to be courageous as you were to face life's challenges.
Your memories linger on – we still miss you.
"A lady with a golden crown and our family's pride!"
-Keith Somanader
A.C. H. Mohamed 
A giant in the family 
Some people never leave your life even after death. Such a person is my Uncle – Moothama. To the whole village he was known as the Senior and to the whole family from nieces and nephews to grand nieces and nephews and even great grand nieces he was Moothama – from Mootha mama – the eldest uncle.
His name Senior comes from being the elder of the two giants in the family – the younger being Mr. A.C.S. Hameed, the former Minister of Foreign Affairs, known to the family as Shahul mama. Being born into the family of the village headman, known as Arachiar's house, both of them took over the leadership of the village with an inborn ability.
Being the eldest of a brood of 13, after the early death of his father, Moothama found the whole responsibility of his family placed on his young shoulders during his university days but he went onto nurture the whole family, gave all his sisters in marriage and became the father figure of the family, even to the third generation. These two giants in our family, in spite of the great heights they reached in their lives, showed such absolute love, kindness and respect to their mother, my grandmother, that it left an indelible mark in my young mind. And on every one of us youngsters in our family.
He married his own cousin Jeleela – Jelmamy, as she is known to the family and the two made an amazing couple. Both were an absolute compliment to each other and pampered the whole extended family to the best of their ability. I still remember the huge parties and get-togethers we used to have at their house, sometimes with the whole village participating.
Moothama doted on his younger brother A.C.S. Hameed, and nurtured the latter's talents. In the early days of Hameed uncle's political career there was no distinction between what he possessed and what the brothers possessed – they were all as one bent on achieving the almost impossible dream of making a village youth into a world class leader, which did come true thanks to almighty Allah's blessings.
Not having had a daughter he doted on me as his favourite niece, though he had almost 20 nieces. My achievement to become a doctor from humble beginnings made him immensely proud of me –a fact I will savour forever. He bought my first stethoscope, my first textbook in the university and I still remember when I passed my second MBBS with flying colours he hosted the entire teaching staff of the Medical Faculty, Peradeniya University for lunch at our old ancestral house. Up to his last days he always considered my house as his best one, visited me monthly as and when he came to Colombo for almost 20 years in spite of him having umpteen number of relatives in Colombo, who would have been honoured and pleased to have him at their place. I value that closeness and this right he claimed. I am so glad my children grew up around him and learnt so much from him too. My husband and I would have long chats with him, reminiscing about the olden days and the difference between the new fast world. He could talk hours in the most interesting way about practically any topic.
There was many a lesson I learnt from him. Being generous to a fault is one of them. I still remember him taking us nieces and nephews on long trips, wonderful picnics and having gala lunches and dinners at the drop of a hat – all at his own cost. He would take us shopping and let us buy anything that we wanted and pay for all of us. I valued and admired this gesture so much, so much so that I enjoyed imitating him with my own nieces and nephews but also when he was much older once I went with him shopping and insisted on paying his entire bill – though he never was short of money, I still remember his surprised pleasant laughter. He said that was about time someone did that for him!
Another lesson he taught me was to treat his poor relatives in such a way they never felt he was doing them a favour. He made them feel like kings. Most of the time he gave with his right hand without his left hand knowing. Even after death he left instructions to continue to help those he had been helping monthly, which his son carries out meticulously. Though he was ambassador to Kuwait for some years, this high position did not make him any the less kind or caring.
He faced many a tragedy in his life such as his wife's death and the loss of his elder son at a prime age but he bore them well. He never held a grudge against anyone. Even when someone close to him had hurt him, he found an excuse for them. Allah also blessed him with a second wife Marliya – an amazing lady – who had never missed to wake up for the night prayers in 40 years, who looked after him like a king for 18 long years through thick and thin – just like his first wife did. He used to thank Allah humbly almost every time he spoke about her. Due to this association he also became very religious, learnt the meaning of the Quran and spent long hours in night prayers, reciting long suras (chapters of the Quran) in every rakath.
I can go on and on – how to write on the lifetime of 83 years in a few paras? I still feel he is around, laughing in his special happy way, quoting stories and anecdotes – and I miss him terribly though three months have gone by.
I hope and pray ardently that we will meet again in Jannathul firdouse one day, Insha Allah.
-Dr.Reffai
Dr. Tharaka Kusaladharma
The last of the Mohicans
It is with profound sorrow that I pen these lines as a token of gratitude to Dr. Tharaka Kusaladharma who gave me sight to see the world again. The pall fell on this great medical personality on January 9, quite unexpectedly to his numerous friends, patients, relatives and Dilini Kusaladharama, his beloved wife and Sachitha and Sammani, their loving children who have just started their academic careers to serve humanity in the footsteps of their loving father.
It was a sudden demise. Death visited him in the guise of a heart attack when he was having his usual physical exercises at the gymnasium of the Karapitiya Teaching Hospital.
It is said that those whom God loves die young. Dr. Tharaka left us at the age 54. But his service to Mother Lanka was exemplary. He cut his teeth as a medical expert in ophthalmology at the University of Peradeniya. Mr. Premasiri, the veteran teacher of Mathematics at Sussex College, Galle who was one of his roommates at the university always reminds me of the noble qualities and humane values, Dr. Tharaka always upheld in his short span of life. In fact, I made acquaintance with this great medical expert, yet humble, through my worthwhile friend, Mr. Premasiri, from Kithulampitiya, Galle. Dr. Tharaka's scalpel reached my eyes twice to give back my lost vision to see the world again. And I am extremely happy to write these lines with sight I gained with his golden touch. I can still vividly remember how he comforted me with his benign words before the surgery.
Dr. Tharaka was an eye-specialist of rare calibre. In my view Karapitiya Teaching Hospital closes another chapter in the big book of ophthalmic tradition with his passing away. Kegalu Vidyalaya, his alma mate deserves kudos for sending a young boy of such future potential to the highest seat of medical studies at that time, University of Peradeniya. It was in 1979 that he put his alma mater, Kegalu Vidyalaya on the educational map of Sri Lanka. He was a guiding light to many a medical student and his subordinates to his patients, he was a saviour of vision.
Born in 1959 in Kegalle he left for Australia for his post-graduate studies in ophthalmology in 1995.
Armed with the latest knowledge and experience in his field at the state-of-the-art Australian National College of Opthalmology he joined the Sri Lankan health service as a specialist and worked in Kandy General Hospital. During his long unblemished career he served at Badulla General Hospital and lastly at Karapitiya Teaching Hospital where I came to know him as an eye patient. His capacity and efficacy in vision care is best disclosed in the fact that he had handled over 5,000 cases last year which beats any other record coming from other hospitals in our country.
Sachitha, his son is reading for his doctorate in electrical engineering and electronics in a Canadian University and his daughter Sammani is following a course in Management studies. May they be blessed with the knowledge of their father's yeoman service to the country and be able to serve fellow citizens.
Dr. Tharaka was a devoted Buddhist and may he attain the supreme bliss of Nibbana in the long cycle of Samsara.
May his tribe increase.
-Piyadasa Rillagoda