When an after-hours pursuit turns into a passion
By Duvindi Illankoon
Young entrepreneurs of Shoelace Studio tell the Mirror Magazine about their unique custom order venture
View(s):
There are a few things more vexing than buying gifts for loved ones. You could spend hours traipsing from store to store, going for the usual finds. But when gifts can be customised that's what makes the difference. Adding itself to a growing list of online businesses offering such products is the Shoelace Studio.
Savanthi Weerakone (23), Dyan Prakash (25) and Kushan Anver (23) are the three young entrepreneurs behind the studio. "We came up with the name before we did anything else," laughs Savanthi who meets us in the midst of a busy day at work. The trio are alternately students and corporate professionals, and Shoelace Studio is very much an after-hours pursuit that has taken on a life of its own.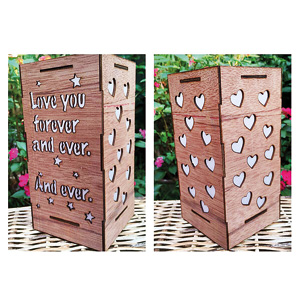 Once the all important name was chosen, for no reason other than "because Dyan liked shoes", Shoelace launched a Facebook page and their products at the Colombo Design Market last December. The response was overwhelmingly positive, smiles Savanthi. "People loved the idea of being able to custom order gifts for friends and family, and since then we've received a significant number of orders." While Shoelace Studio offers stock items such as lampshades and art pieces, it's this custom-order aspect that has really picked up, we're told.
Right now their most popular trade is in lampshades, word art and the nail and string pieces. The shades are built from scratch, and you can customise it with messages and designs according to requirement. The artworks of nail and string are made painstakingly by the trio- in fact the boys are majorly responsible for the design aspect, shares Savanthi. "A lot of people think I'm responsible for the arty, delicate bits of a piece but usually the boys are behind it. We're all so hands-on that there are no defined roles as such, although Dyan usually oversees design and Kushan keeps an eye on quality control."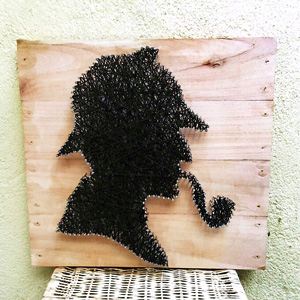 Shoelace Studio operates primarily through Facebook, taking orders and specifications online and delivering within Colombo on weekends (or you can pick your order up from Savanthi who lives in Jawatta). They've also completed a few corporate orders, taking on signage for a few local businesses. The team are open to anything interior design related, but say they don't have plans to open a retail space "because that doesn't fit in with what we do." "What we do hope to do later this year is to launch a website that enables people to make their order online," says Savanthi.
The most challenging aspect of a running an afterhours business has been managing time, she adds. "Both Dyan and Kushan are in university and I'm working while studying as well so it's a struggle sometimes to meet the demand and keep on top of things-but we manage!" The effort is more than rewarded with positive customer feedback, she smiles. "We'll definitely keep going as long as our customers like what we do for them."
Find Shoelace Studio at https://www.facebook.com/shoelacestudio or email them on shoelacestudio@gmail.com