OZO celebrates Earth Hour
View(s):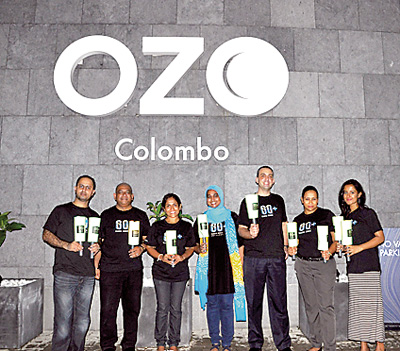 OZO Colombo created a unique platform for celebrating earth hour by switching off nonessential lights at the property, including the hotel signage. Meanwhile, team members joined in some fun activities and engaged invitees and hotel guests. Stargazing dinner at ON14 Rooftop bar with candle-lit dinner buffet at EAT were patronized by the diners during the 60+ minutes pledging their contribution to this global initiative.
A team from Textured Jersey Lanka and the Country Manager, Abdul Qadir Uvais of 'Earth Hour Sri Lanka' were among the many participants.
With the objective of reducing power usage and its impact on the environment through daily operations, OZO Colombo strives towards more environmental-friendly practices that benefit both the planet and business.
Please log onto OZO FB page www.facebook.com/OZOColomboSriLanka