The PC who never gave up on his passion to learn
By Kumudini Hettiarachchi
Prof. Gallage Sirimal Ranawella, 'the Renaissance Man' at 93 plus recalls his life and career that had humble beginnings
View(s):
From PC to VC, is an oft-heard joke that Prof. Gallage Sirimal Ranawella cracks about himself among friends and colleagues.
The achievements, though of this eminent personality, who in later life took to epigraphy, surpass the mere fact of him rising from the rank and file that is a police constable (PC) to achieve the status of Vice Chancellor (VC) of the University of Ruhuna, which no one coveted in times marred by youth unrest.
This is the epigraphist who stood up to the revered Dr. Senarath Paranavitana and contested the latter's thinking on many issues including inter-linear inscriptions.
Although nudging 94 (his birthday is on October 18), Prof. Ranawella's handshake is firm, his face wreathed in smiles and his memory lucid, needing only slight prodding by daughter Lekha and friend Prasad Fonseka when we meet him on Monday at his home down Kandawala Road, Ratmalana, to give us an insight into his colourful life.
Smilingly, Prof. Ranawella harks back to his childhood in the south, both in Unawatuna and Koggala, recalling how he lost his father when he was a little boy. His beginnings had been very humble and modest. His mother had "loaned" him to a cousin as that family was childless and he laughs how after he became a member of that household that couple had a string of children.
His early education was at the Unawatuna Sinhala Buddhist Mixed School, followed by his secondary education in Colombo at Harvard College down Bagatalle Road, Kollupitiya, securing his Senior School Certificate.
This was followed by him trying out his hand at several jobs as a clerk and even working in a small sillara shop that his mama (uncle) ran in Hatton. "Randu wela," he left his uncle's employment and looked to the Police Force to earn his living. Joining as a policeman, having an edge over many others because of his English Language skills, he had served for nearly 10 years in the posh Cinnamon Gardens and Bambalapitiya areas.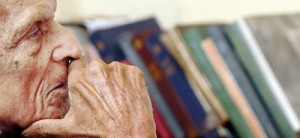 Mirth comes to the fore as he recalls an incident when he went on special duty to a plush Kurunduwatte home. When told to come into the house through the back-door, he had told them off in no uncertain terms that "mama ejathiye neme" and left. "Damn good," had been the comment of his superior officer when he reported the matter to him.
The catalyst for him to pursue higher education had been veteran journalist Edwin Ariyadasa who would pass-by the Cinnamon Gardens Police Station on his way to work having passed out of university, while young Ranawella manned the police telephone. Seeing him day in day out, and knowing him from his school days as Ariyadasa had been in a lower class, Prof. Ranawella had thought to himself "eyata puluwan nam aei mata beri" (if he can do it why can't I?), pushing him to seek permission from the police to continue his studies at Pembroke College.
"I did four subjects for the University Scholarship examination," he says, explaining that he immersed himself in Ceylon History, Indian History, Political Science and Sinhala. He chose history because all those who did only Sinhala had no jobs when they passed out as graduates."Hatharenma pass," he says, which at that time was an "unheard of achievement" for two passes were the norm.
He, however, was about 12 years senior to the usual undergraduate when he walked through the portals of the august University of Peradeniya. He remembers with appreciation Prof. Karl W. Goonewardene who had specialised in Ceylon History whose influence would point Prof. Ranawella towards his own pioneering research and Prof. Hemachandra Ray, an academic from India, whom he calls his guru to this day.
History was his choice of degree and after securing his Bachelor of Arts Special Degree with Second Class Upper Division Honours, he had requested the police authorities to take him back to the Force, as was his due, at the rank of Assistant Superintendent of Police. But on their insistence that he should apply to be a Sub-inspector which was a lower grade bringing a paltry salary of one hundred and forty rupees, Prof. Ranawella's answer had been, "Go to hell".
Next were stints as an Assistant Teacher at Dharmaraja College, Kandy; Assistant Editor, Sinhala Encyclopaedia at the Cultural Affairs Ministry; Assistant Lecturer in History at the University of Kelaniya during which time he also read for his Ph.D at the University of London; Senior
Lecturer and later Associate Professor at the University of Kelaniya; then a move south as Dean of the Faculty of Arts & Humanities and Professor of History at the University of Ruhuna, Matara; and finally taking up the mantle of Acting Vice Chancellor with all the onerous duties associated with the job at a time when the country was in violent turmoil due to the second cycle of youth unrest. It was due to his urgings that his "mango friend" Prof. Vinnie Vitharana also joined the Ruhuna University.
The second Janatha Vimukthi Peramuna (JVP) insurrection was raging and his 'work' entailed visiting numerous students incarcerated at Welikada Prison and getting the innocent ones released through his influence with "big people", top police officers with whom he had worked as a lad.
"A lot of students had been arrested by the army, some of them were 'ahinsaka kollo'," and Prof. Ranawella took it upon himself to get them freed.
Wry laughter bubbles forth again when Prof. Ranawella talks of his personal life and describes how he fell in love and married the prospective bride, Ada de Silva, proposed to the son of a friend of his whom he accompanied on a visit to see whether she was suitable.
"Being a Sinhala expert he had done away with Ada's anglicised name for what he felt was more apt and that was Sirima," older daughter Lekha, says, while there is banter between the couple seated side-by-side, who have had 56 long years together. The younger daughter is Ambi.
The conversation then meanders to another love, nay a passion, of Prof. Ranawella's life – epigraphy, the study of ancient inscriptions.
A self-taught epigraphist, he had the courage of his convictions to question none other than pioneering archaeologist and famed epigraphist, Dr. Paranavitana. The inscriptions over which the duo locked horns, recalls Prof. Ranawella, were 'suva ruwan kothuruni, daka atha padavaya' and 'waharalaha' which had been common in the 4th and 5th centuries all over Anuradhapura, Polonnaruwa and other areas.
With Dr. Paranavitana interpreting 'waharalaha' as being the 'pooja' (donation) of 'wahal' (slaves) to the temple, Prof. Ranawella had taken a contradictory stance, proven to be right later, that it was a tea-pot which was the donation, as Buddhist culture would have looked askance at slaves.
"The wadaya (debate) is still going on," says Prof. Ranawella, adding that another controversy between them arose when Dr. Paranavitana was adamant way back in the 1960s that he could read the interlinear inscriptions – the tiny letters inscribed with a needle-like tool between the main texts.
By poring over estampages or impressions of inscriptions made on inked paper, all of them in Sanscrit, that Prof. Ranawella came out with views which were drastically divergent to those of Dr. Paranavitana. However, his thinking has been vindicated with a monk stumbling on some inscriptions in the Rajangana and Korossa areas which substantiated Prof. Ranawella's school of thought.
This has led to Prof. Ranawella shredding the views of Dr. Paranavitana who attempted to argue that Vijaya, from whom the Sinhalese are believed to have descended, came from Palamban (Kalinga) in Malaysia and not from north India.
Prof. Ranawella's body of work, mainly carried out after retirement, is impressive, with the Bibliography of published writings from 1956 to 2010 listing more than 200 items. Ofthe 17 books to his credit, 15 have been published after his retirement and among them are Inscriptions of Ceylon Volume I, II, V, VI and VII.
While among his favourites is the 'Dictionary of Sinhala Words in Inscriptions', an important reference for all students of history and archaeology, even though age is catching up and he has recently been confined to a wheelchair, he is putting the final touches to the Inscriptions of Ceylon Volume IX which is to be released as soon as the Department of Archaeology makes available the photographs of the relevant inscriptions.
An apt description of this colossus by son-in-law, Guy Halpe (married to Ambi) in the 'Sirimal Ranawella Felicitation Volume' published in 2011 details how in his vintage years, as late as 2009, he mastered computer technology.
Guy writes how Prof. Ranawella effectively converted "manual rubbings of the historical inscriptions to digital image format" and was able to decipher characters and writing that remained hidden in the clutter of the other marks that estampages taken in the field often have, as a result of weather wear, damage and other environmental change before the estampage was taken. New characters that were hitherto concealed were brought to light; and it was almost like detective work as the secrets of the attani pillars were revealed.
Pointing out that it is his privilege to provide an unusual insight into a man to whom academic work of the highest possible quality was a passion unfettered and undeterred by the limitations of the academic's traditional tools, Guy states that Prof. Ranawella "is the true 'Renaissance Man' of Sri Lankan epigraphy – an academic unafraid to step out of the traditional context, embrace the future, and in doing so, provide us with unique perspectives on our past".