Of National Anthems, identities, and other lingering daydreams
View(s):

It's that time of the year when – traditionally – yours truly meditates on all things national and traditional. It's because the traditional avurudu time is approaching, and it seems as good a time as any to ruminate on national matters that are rarely reflected on at other times.

This year, the public discussion (in the mainstream) of and heated debate (at least on social media) over the national anthem has been grist for the mill. The controversy has all but died down now. So let me not hasten to rekindle passions incompatible with the peace of avurudu time. Maybe a few salient points bear mulling over for a time when the attendant issues come to a head, though. So here are some aspects that might add fuel to the fire of the main argument I want to make later on in my piece below: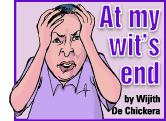 A country's national anthem is a musical banner under which all people of a nation may stand united, and sing in unison and harmony (now there's an oxymoron for you)
It might be rendered in a single language, or suffer translation into many if not all of a nation-state's diverse tongues (some have cited the example of Hindu- and Hindi-majority India, whose national anthem is intriguingly and inspiringly enough in Bengali)
The chauvinistic, historical, majoritarian arguments in favour of it being sung in one language over another would do well to be overcome by charity, common sense, and a spirit of camaraderie (which is to say that precedents can be held lightly in tension with preferences: sing it sometimes in Sinhala, sometimes in Tamil, sometimes in both)
That purpose for which a national anthem is primarily intended (unity in diversity and an affirmation of the national spirit in a pluralistic commonwealth) is seriously compromised by attempts to tinker with its political, social, cultural ramifications through law or fiat
There is a time and place for singing the national anthem. There is also a time and place for not singing the national anthem, if that will unite the people in a greater sense of good than identity
What I'm trying to get at by all of that above is this. That the agents and instruments which are designed and developed – and then authorized and instituted and established – to engender and foster a sense of national unity and identity – fail… more than not. And in a milieu where even changes in governments and regimes, and styles and attitudes and approaches to governance, have not vouchsafed us a change in political and social cultures, the change we desire must come from below – and within – and not from above.
I say this with a sense of fear that national unity is too serious a business to be left to mere politicians and even ambitious statesmen. I say this with a sense of frustration that most people will not mind the matter of national identity being a long-stalled project. I say this with a sense of hope that the natural resilience and right-mindedness of most Sri Lankans (all right, dear, it is latent) will bring about a salutary beginning to the end in mind.
But it is not about national anthems that I sing today. It is about a new national identity that I hymn again, after a traditional hiatus of a year. Here it is.
Now there are many ways one may set about shaping a new national identity. But before we essay that, it is necessary to suggest even briefly these two things. That a new national identity is the need of the hour now – as it was then – and has always been since our independence. Also that this is far too serious a business to be left to mere politicians and even ambitious statesmen. (Do I repeat myself? If so, it is only because our political and socio-cultural leaders, thought-leaders, and opinion-makers and -shapers have singularly failed us in this regard.)
Perhaps we would do well to begin by eliminating parameters within which our new national identity will not be defined. It would and should be obvious to anyone except those with the narrowest and meanest agendas that these elements should not go into the mix: Race, or more accurately, ethnicity; Religion; Language or any other cultural accoutrement; Social status; Economic efficiencies; Political preferences.
What, then, can we employ for our noble purpose? Well, permit me a maverick suggestion or three.
The first is in the area of a weakness for us Sri Lankans. The second has to do with a strength. The third is an opportunity, which, if used meaningfully, can counter some associated threats.
Punctuality, a weakness
I needn't elaborate, need I, dears? You know my drill! Just consider this, though. At avurudu time, especially – and at other key times round the year (opening ceremonies, formal launches, etc.) – we islanders have demonstrated that we are more than capable of observing particular and specific times. Now what if we were to apply that mindset to all our appointments? Would deadlines, schedules, timetables, become second nature soon enough? Such that Sri Lankans could well start earning a reputation for punctuality and punctiliousness?
Hospitality, a strength
Here's another 'national character' that visitors to our island comment on. So much so that we often take it for granted! But is it only to foreigners or folks with power or money or both that we reveal the health, wealth, and happiness that is our innate sense of courtesy and goodwill? What if city-slickers were to start practising it as much as village-yokels? Would that seep into our nascent national identity?
Decency, an opportunity to end a threat
If I have to explain this, it's a lost cause. You know the type of thing I mean… not necessarily religious values, but the relationship-orientation that has as its engine our humanness-at-heart, our conscience as the arbiter of all actions. Wouldn't it be lovely if that could challenge and shape our every transaction – in the town hall as much as the town square as much as the thatched hut? Can it be that one day, all people everywhere on the planet will say: "Sri Lanka? Paradise!" (And we won't have to sing national anthems about it to prove who we are and how glorious our civilization is.)
This is my "PHD" thesis. Take it or leave it? Wish all of you readers a traditionally punctilious, hospitality-oriented, and decently spent traditional new year… Blessings!