Appreciations
View(s):

DR. NIELHANN GERALD SAMARANAYAKA

A gynaecologist par excellence

I decided to write this appreciation for my worthy student at the North Colombo Medical College (NCMC) – Dr. Nielhann Samaranayaka, a tall handsome perfect gentleman with an endearing personality.

He had his primary education at St. Peter's College, Colombo where he did brilliantly and was appointed Head Prefect, Games Captain, President of the Drama and Debating Society and was awarded the prize for the best all- round student for two years consecutively.

His father Dr. Gerald Samaranayaka, a good friend of mine was a well known General Practitioner. The Doctor trio, Chris Raffel, B.P.N. Jayasekara and Samaranayaka carried out a very successful family practice at Galle Road Wellawatte for over 30 years. He was a GP Obstetrician who attended to normal deliveries at St.Anne's Nursing Home, Bambalapitiya and St. Michael's Nursing Home at Colpetty. He worked with the well known Consultant Prof. Henry Nanayakkara and assisted at his surgeries.

Athletics and rugby were Nielhann's passion. He captained his school and university teams in both sports and received colours from his school and the university for both. He did a diploma in Sports Medicine in Australia and travelled abroad on many occasions with the national teams of Sri Lanka as the sports physician.

Nielhann entered the North Colombo Medical College, Ragama from the sixth batch and did brilliantly. He passed out in 1994 and topped the batch in the final MBBS with a first class and distinctions in Obstetrics & Gynaecology and Paediatrics. He was awarded the Frank Gunaratne gold medal for Paediatrics. While awaiting his internship in 1995, I became not only his guru but also mentor as he had decided to specialise in my field and assisted me at my surgeries at St.Anne's Nursing Home and learnt all my surgical techniques.

He obtained his specialist qualifications of MS OBGYN from the PGIM in 2001. He had the best results in Part 1 winning the gold medal. He had two years training as specialist registrar at the Professorial unit at the De Soysa Hospital and Teaching Hospital Sri Jayawardenapura prior to leaving for the UK. I got him a place as registrar at Royal Gwent Hospital in Newport for one year under Dr.Asoka Weerakkody who was my trainee at the Colombo South Hospital in 1972. After that he was the registrar in the Royal United Hospital, Bath for one year and returned to Sri Lanka after obtaining his MRCOG in 2002.

After his return from UK he worked for two years in the Prof. Unit as senior registrar at Mahamodara Teaching Hospital, Galle.

He wanted to join the Colombo Medical Faculty as a senior lecturer but for some reason he was not selected although he was best qualified for the post . In 2004 he joined the private sector as a visiting specialist Obstetrician & Gynaecologist and Laparoscopic Surgeon at Ninewells Mother & Baby Hospital and Joseph Frazer Hospital.

His speciality was minimal access surgery in which he underwent training and completed many advanced courses. He had training in advanced laparoscopic and hysteroscopic surgery at KK Women's Hospital in Singapore for two years, and also trained under Prof. Kurian Joseph in Chennai in 2007- 2009. He trained in advanced foetal scanning under Prof. C. Anandakumar in Singapore University. He attended many international conferences and made presentations throughout the years.

He enjoyed reading, travelling and listening music and most of all he enjoyed and found time to be with his wife and two children.

Nielhann had a very good rapport with his patients and nursing staff and others working in the hospitals. He worked with a smile. He didn't like to live in the city and bought a large property at Thalangama South on Lake Road close to the lake and built his home there. I have enjoyed his hospitality there many times. He and his dear wife Dilko were perfect hosts.

Nielhann was very loyal to his alma mater and he did tremendous work for the College as President of the OBU for several years.

I had the privilege of delivering his daughter Oshadi and his son Kaveesha.

I had the pleasure of knowing Dilko's parents Ratna Deshapriya Senanayaka and Gloria. They entertained me in Jakarta when I attended a conference there. Mr. Senanayaka was the ambassador at that time.

Nielhann joined the Volunteer Force of the Sri Lanka Navy. I was very happy when a Naval Officer who paid a tribute to him at Kanatta mentioned that as Surgeon Commodore he had conducted weekly clinics for the wives of the Naval personnel and performed over 260 operations at the Naval Hospital.

Nielhann was conferred the Fellowship of the Royal College of Obstetricians & Gynecologists, UK. He had made arrangements to fly to Australia in April to attend the RCOG Congress where he was to receive his Fellowship certificate from the President. However the Sri Lanka College did not consider awarding the Fellowship to him.

During the past ten years of working as consultant he rendered a great service to his country. It was very unfortunate that at the height of his career he had to leave the world. Just six months ago he was diagnosed with a cancer of the pancreas. He underwent a successful operation at Colombo South Teaching Hospital and made a rapid recovery. However, he developed secondaries in the liver and passed away two weeks after his 49th birthday.

His wife Dilko was a tower of strength to him during his illness. I was simply amazed at the very large crowd that attended his final farewell at Kanatta. It was a very solemn final farewell with a gun salute by the Navy. This brought to a close the life of a very lovable medical professional.
Nielhann has fought the fight and run the race. Goodbye Sweet Prince, may the host of angels carry you to paradise to be with the Heavenly Father forever, and where we fervently hope we will meet on that beautiful shore one day.

-Professor Wilfred Perera

Beatrice Balaratnarajah

My gentle friend

Beatrice, my neighbour and very dear friend of many, many years, I find it difficult to believe you are no more. You rang me every day that last week and on Friday told me you were coming to see me the next Monday at 11 a.m. It was simply unbelievable when I heard the sad news the next day.

I cannot recall any instance of a harsh or unkind word coming from your lips. Your gentle qualities poured out of the depth of your heart and shone from your eyes and were always expressed on your face. Not a week passed by without a call from you, Beatrice, in case I had not rung you up.

Beatrice was indeed a dear friend and a beautiful person in every sense of the word. Having been close to her and her family I know how much we shall all miss her. Her friendship was more than just a word, it whispered gently something so warm and true. Beatrice your friendship cannot be valued or measured, it can only be treasured.

We may wonder why God created friends and friendship – The Lord made this world with a heart full of love. He knew we all needed a friend to share whatever emotions we experience. He made special people like Beatrice to see us through. – The glad times and sad times too.

When I was ill and at the time of the loss of my beloved husband she was there for me gave me the courage and God's treasured gift of love.

Friendship is giving a helping hand during a moment of need – I have many treasured memories of being neighbours for so many years.

Thank you my dear sincere friend, I will certainly miss your kindly voice and ways.

In Byron's words "She walked in beauty like the night of cloudless climes and starry skies; and all that's best of dark and bright met in her aspect and her eyes"
-Malini Naganathan

Istangee Peiris

Her love was unconditional

Three months ago you breathed your last and we lost a loving, much adored, grandmother. I called her "Achchi Ammi". I recall my memories of 24 years. I was the first grandchild in my family and was treated like a princess. There was this special person who was guiding me from the first step I took.

Her love was unconditional; her devotion to us was unspoken. The achievements of her four children stand as a witness to the strength and beauty of her personality. To have her son as the Vice Chancellor of the prestigious General Sir John Kotelawala Defence University was one reason for her to be so proud even till her last breath. To see him wearing the uniform with her family name shining on his name tag was a great joy. She used to worship every evening and when I asked her what she prayed for, her list of names was so long. It included all of us and her prayers were a reason why we succeeded in life.

Without hesitation I would always say that it was she who brought me up to this level in my life and today I'm glad that as a lady officer I too made her proud.

She was our English teacher and we used to love the time spent with her in the class. She was a proud grandmother of seven and I was the luckiest to have her for the special events in my life. She was there for my schooldays, my passing out and my convocation and I was privileged to have been able to buy her a gift from my very first salary.

Today I look at her photos and recall all the sweet memories which I will always cherish. Manisha, my brother, her first grandson too spent his school days with her and he too was lucky enough to have been able to spend his first salary on his grandmother. Malik became the head prefect of Nalanda College while Achchi Ammi was admitted to hospital. Despite her sickness, she was so happy for him and her prayers weren't reduced even on her sick bed. Pramuk and Avinash too enjoyed her English classes and she was so happy with their performances in sports. During our exam times it was Achchi Ammi who motivated us the most. Dinaya and Mehansa spent a lesser period of time with her, but her loss affected all of us.

We remember her motivational sayings. Her favourite quote was "Roots of education are bitter, but its fruits are sweet'. Those words still echo in my mind as if she is right beside me.

Her students loved her and her wise guidance made them rise higher than the rest. With her kind heart, she took in many students who couldn't afford to pay fees.

While she did her best for all of us, she gained so much merit. I'm sure there is this one lady on earth who still remembers my Achchi Ammi and thanks her every night for the sewing machine she bought her to make a living. Every April poya day was devoted for the people who observed sil at our temple. The lunch was distributed by her together with her family. Except for the Bak Poya, she observed sil over the years until she was admitted to the hospital.

Achchi Ammi's Bodhi Pooja had an effect which was a real blessing for us. She conducted a Bodhi Pooja for any special event in our life. But there came a day where I too had to go to the temple for a Bodhi pooja for her to recover soon. Her children and her grandchildren were with her at her bedside for two months looking after her and I too was able to spend the weekends with her.

But life doesn't always unfold the way we want it to. On January 8, my Achchi Ammi left the world leaving a huge gap in our lives which will never be filled by anyone else. Her smile, her evening chats, her clapping to my piano melodies, her prayers and her unconditional love will always be remembered and cherished with much love.

May you attain the supreme bliss of nibbana in the shortest possible time. Achchi Ammi, you will always be missed……
-Yasendri

DR. NIMALKA  WIJEWARNASOORIYA

A loving daughter, loyal sister and affectionate mother

Death is always so sad and painful. It leaves the living with a loss that can never be repaired.

Death struck my young daughter Nimalka on March 2011 paralyzing all who knew her with misery and grief. She was a beautiful and talented scholar, a doctor who devoted her altruistic life to bring her patients a ray of consolation, if not the very hope of life itself. She was a loving daughter, a loyal sister, an affectionate Ammi to her little son Stephan!

Her happy smile, her charming friendly manner will stay in the minds of all who knew her. I remember all those warm and cheerful childhood days. We shared in play and storytelling! Her melodious voice that made her a star right up to her dying day; Memorable and educational medical discussions are all the precious memories she left for me. The happy, emotional images I can look back upon through the sorrowful loss of you darling and your untimely death.

Now perfect happiness haloes your world! So till we meet again in paradise may you rest in Peace.

-Your loving Amma
Alexandra Wijewarnasooriya

Anne Abayasekera

She made a difference in the lives of others

On the eve of her 90th birthday on April 3, with a sad heart I pen these few words as a tribute to my dear friend Anne. She was someone who made a difference in the lives of others by being there. She just didn't talk about making their world a better place, she did something by reaching out and giving of her time and best when others needed her.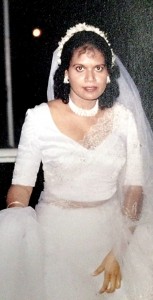 Often she told me that when she wakes up each morning, she prays a simple "Thank you" to God for life and her many blessings. What a comfort and shining example to those she left behind.
Many a time she played the gracious host to us her friends, where we met and shared a fellowship lunch in her spacious home. Anne, never forgot to say Grace, at the same time thanking God for the love of her cherished family and the fellowship of friends.
Anne had a host of friends of all ages. She will be deeply missed.
"Safe in the arms of Jesus, Sweetly her soul shall rest."
-Valerie Y. Davidson
Justice Gamini A.L. Abeyratne
Leaving behind an impressive legacy
"To reach great heights, one must possess great depth"—Anon
It is difficult to commemorate the "Illustrious". When one leaves behind an impressive legacy, a culmination of achievements to the benefit of all, everyone- those who knew him and those who knew of him- grieve his departure and celebrate his accomplishments. Yet, those of us closest to him, those of us who are left with the indelible marks from knowing him, intimately yearn to express the characteristics we were touched with, the characteristics which undoubtedly propelled him towards his accomplishments. It is these qualities I will attempt to enumerate and express of my beloved brother, although I doubt my words can accurately describe them.
He was the personification of love, kindness, humanity, gentleness, empathy- and the list could go on and on….He was of great stature, in every way conceivable, yet, endowed with a gentleness that endeared him to all. He was an adoring and protective father, a dutiful son, a loving and appreciative husband, the ideal elder brother, an uncle whose visits were eagerly anticipated by his nephews and nieces and a 'patriarch' of the greater family. He was also the father-figure to those in his employment, taking it as his duty to befittingly settle them in marriage, providing them assistance in their lives and in reaching their milestones. To them, he was their light that shone in the darkness.
Holding high office did not deter this 'Gentle Giant' in treating everyone alike- be it his equals or subordinates and was approachable by those who sought solace. He made everyone feel comfortable in his midst and was ever willing to help anyone. Silently and unannounced he contributed immensely towards meritorious acts and participated in various religious activities.
Blessed with unique humanity and an admirable appreciation of other's humanity, he naturally progressed to a position where he was able to see the greatest and lowest qualities of humanity. Through all this, he was kind enough to set aside his emotions when facing the worst, and wise enough to embrace his emotions when presented the best. He was aware of his duties and he strived to meet them-duties far greater than the average ones, one may face. He discharged these duties, at times, setting aside his natural fears in the face of threats to his life, in situations where his security could not be guaranteed. His bravery and single-mindedness in accomplishing his goals was, is and always will be an inspiration
Possessed with an unquenchable thirst for all forms of knowledge, he was a pleasure to converse with- always providing a remarkably interesting thought to digest, delivered with his unique wit, sharp insight and wonderful eloquence. It is this very eloquence that highlights the charm of his company. A great storyteller, he was capable of delivering even the most profane of subjects with tremendous humour. He also enjoyed watching documentaries and listening to music-both western and eastern, be it classical or otherwise.
He had an excellent command of both the English and Sinhalese languages and demonstrated a remarkable capability of addressing the Jury or similar scenario bilingually. Naturally, his work colleagues noticed and recognised these qualities he was endowed with, and many a time commented on his congeniality, humility, justness and fairness.
He always strove to change lives and society for those around him, unaware he was unforgettably extraordinary. What unfolded before us, and the multitude of people who attended the celebration of his third month death anniversary –just a couple of weeks ago, was ample proof as to how many hearts he has touched! He was undoubtedly extraordinary.
Lovable Aiya/beloved Appachchi/affectionate son/adorable Aththa/jolly Maami/God-like Sir, Justice Gamini Abeyratne, you have not left us, but only moved to the room next door. You will live in us forever. You are sadly missed but always remembered by your loved ones……
May you rest in peace! Until we meet again…
-Swarna Pragnaratne
Gehan Wijesinghe
If there is stairway to heaven we'll walk up and bring you home 
Though suffering for about five years with a kidney ailment and other complications, the young Gehan Wijesinghe was strong and courageous in the Lord. He was often tired and so weary, but he knew he must go on till the Lord comes and calls, calls him away. He had confidence that when he had to go he would go to the land where the morning is so bright and the Lamb is the light.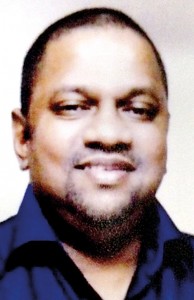 Gehan knew there would be peace in the valley for him some day and there would be no more sadness, sorrow or trouble. It would be a land where the bear would be gentle, the wolves will be tame, the lion shall lay down with the lamb and the beasts from the wild shall be led by a child.
Gehan a brilliant entrepreneur was the managing director of the Alpha Omega freight forwarding company. He was always guided by Kingdom principles, integrity and honesty and sometimes even suffered for it. But he worked for the Lord and in the Lord knowing that even in any crisis or darkness the Lord was with him and would see him through.
He died on April 12, 2013 at the age of 41. On his second death anniversary today his family has loving memories of him because Gehan, though in business, was a family man. He gave quality time, care and concern to the family. He was also a nature lover and often took the whole family out for visits to places like Anuradhapura where he loved the wildlife.
He is sadly missed by his children Ashmita, Rahan and Dahan, his Ammi and Thaththi, sisters and other members of the family.
Their prayer is that if tears can build a stairway and memories a handrail, they will walk up to heaven and bring him back home.
-A friend